Oh To Have The Confidence Of This *Particular* Mediocre SEC Head!
Trump
June 25, 2020 04:15 PM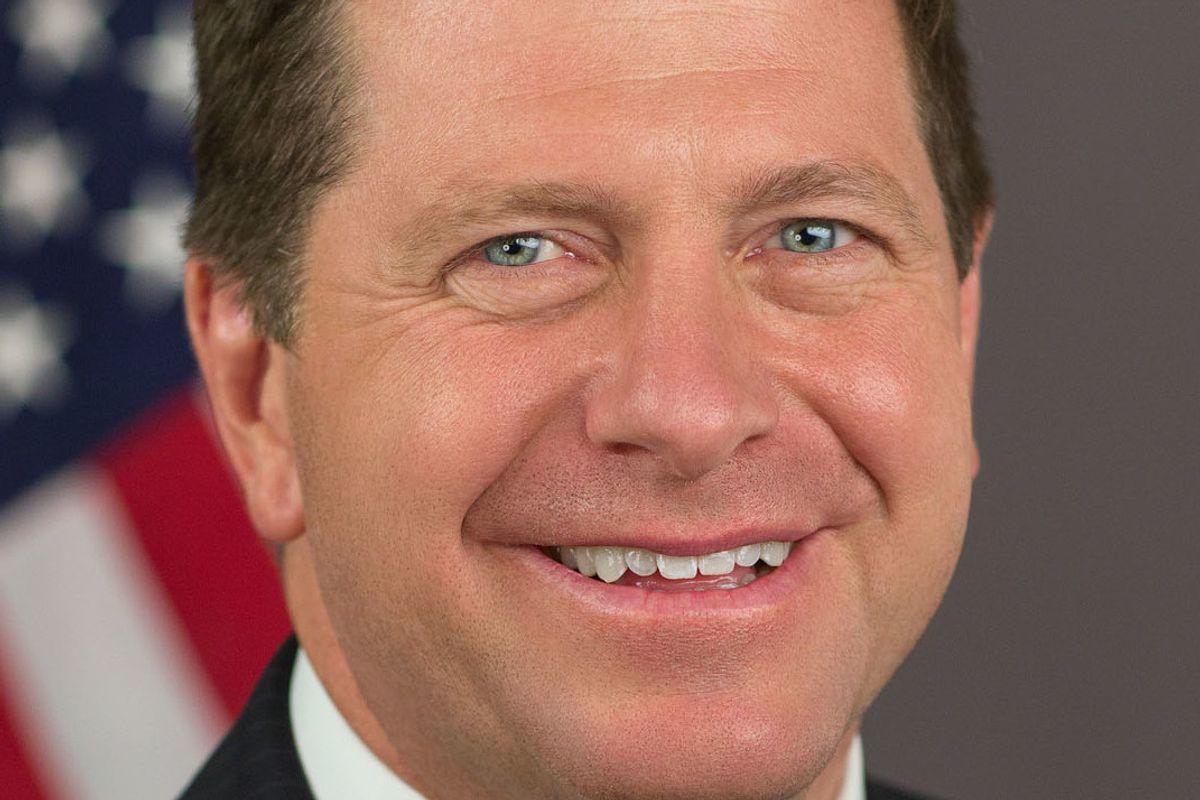 God grant us all the confidence of a 53-year-old white guy with an Ivy League degree. Would that we were all so certain of our natural gifts that we believed we were qualified for, nay entitled to, any job in the world!
Last weekend Bill Barr engineered a spectacular debacle at the Justice Department, announcing late on Friday evening that Geoffrey Berman, US Attorney for the Southern District of New York, was resigning his post and would be replaced by current SEC head Jay Clayton. In Clayton's previous life he was a mergers and acquisitions lawyer, meaning he had zero prosecutorial experience and almost no criminal law background. Nonetheless, he had been eying the spot as head of one of the biggest prosecutors' offices in the country and was sure he was eminently qualified to run it. So he asked Donald Trump to push out Geoffrey Berman, a guy with loads of prosecutorial experience, and just give him the job.
---
This was Clayton's position, and he appears to be sticking to it despite subsequent events demonstrating that Clayton's name was a feint, tossed out to distract from whatever it was that caused Attorney General Bill Barr to lose his shit and try to get rid of Berman in a hurry last weekend. Was it the Giuliani investigation? Turkey's Halkbank? Deutsche Bank? Who knows! But we do know that Clayton's name wasn't getting out of the Senate Judiciary Committee without both Chuck Schumer and Kirsten Gillibrand signing off on it. Which was about as likely as Donald Trump going a full day without doing a racism. That is to say, it could happen, but it's not bloody likely.
Pending Clayton's confirmation WINK WINK, US Attorney for New Jersey Craig Carpenito would be taking over operations at SDNY as well, Barr told us. Which was all well and good, except for one or two tiny issues. Namely Barr has no authority to fire a US Attorney, he has no authority to nominate a replacement US Attorney, the statute doesn't allow him to bypass SDNY's deputy and put someone else in charge, Geoffrey Berman had not, in fact, resigned, and Berman wasn't going to go quietly into that great good night. Oopsie! But other than that ... no problem at all!
After 24 hours, Barr blinked. He got Trump to fire Berman — in theory, although we haven't seen the letter, so pics or it didn't happen — and agreed that Berman's deputy Audrey Strauss would take over at SDNY, ensuring continuity for investigations in the office. Which left Clayton out there pretending that he IS TOO a real nominee for the top job in Manhattan. Come on you guys, that was a totally real job offer!
"I recognize that the nomination process is multifaceted and uncertain," Clayton told the House Financial Services Committee Thursday afternoon, admitting in response to questioning from Rep. Madeleine Dean that he had lobbied to get the job: "This was entirely my idea. This is something I had been thinking about for several months as a possible continuation of public service."
He just wanted to serve America! Although, perhaps that service will have to wait.
"It is clear the [confirmation] process does not require my current attention," he said in response to a question from Chair Maxine Waters. "I'm fully committed and focused on my role at the SEC."
YA THINK? Look at this asshole out there pretending he's got a snowball's chance of getting confirmed!
Clayton assured a skeptical Katie Porter that of course he could be totally independent in investigations touching on Donald Trump's interests, despite his multiple golf outings with the president.
"I absolutely do, because I do my job every day without fear or favor," said the guy who had just been offered a job for which he was entirely unqualified based on a conversation on the links.
Strangely, Democrats remained skeptical.
"I would just refer you to some of the generals who came in with great reputations for integrity and effectiveness, and what they were called by this administration on the way out," Rep. Juan Vargas warned the SEC head.
But Clayton was unflustered, certain as always that he'd land on his feet.
Stay unflustered with him, it's your OPEN THREAD.
[Thanks for livetweets of the hearing by David Michaels and Kadhim Shubber]
Follow Liz Dye on Twitter RIGHT HERE!
Please click here to support your Wonkette. And if you're ordering your quarantine goods on Amazon, this is the link to do it.
Liz Dye
Liz Dye lives in Baltimore with her wonderful husband and a houseful of teenagers. When she isn't being mad about a thing on the internet, she's hiding in plain sight in the carpool line. She's the one wearing yoga pants glaring at her phone.