Wolf Blitzer Celebrates Glorious 10th Anniversary
July 01, 2008 01:11 PM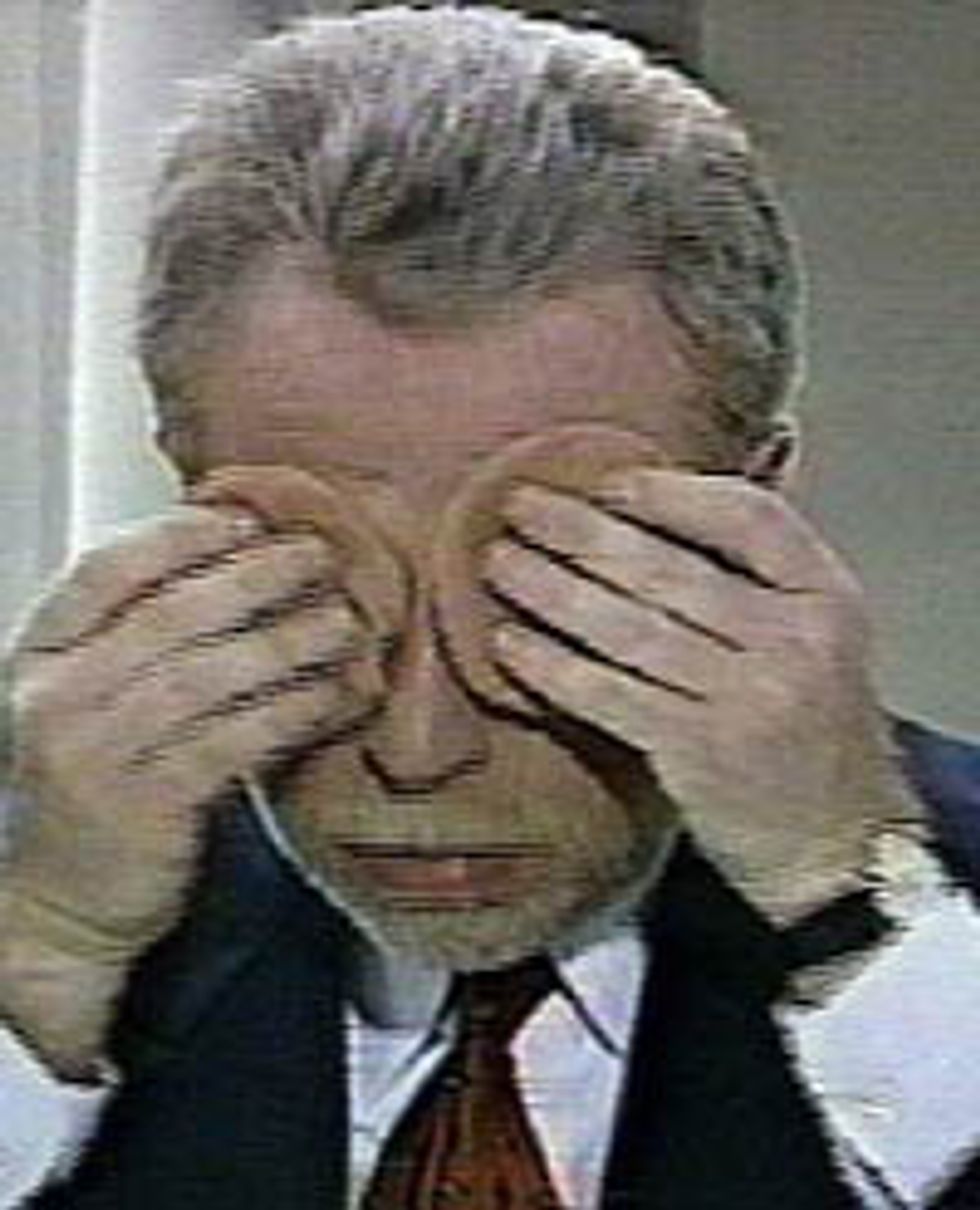 Time flies when you're getting jabbered at by a lightly furred ballsack! Wolf Blitzer has apparently been hosting CNN'sLate Edition for ten wonderful years, and this Sunday America will get to enjoy two whole hours of decadent Blitzerian retrospectives. Relive Wolf's proudest Journalistic Moments, after the jump.
---
Who could forget his brave coverage of Hurricane Katrina, when he boldly described the victims of the hurricane in such searingly human terms?
And then there was the time he talked for two hours about the death of that fat American heroine who courageously fucked a billionaire, for money.
Wolf Blitzer, we salute you! Here's to ten more.
Celebrating Ten Years of Wolf [CNN]
CNN "So Poor and So Black" [YouTube]
Wolf Blitzer: Where's your dignity? [YouTube]