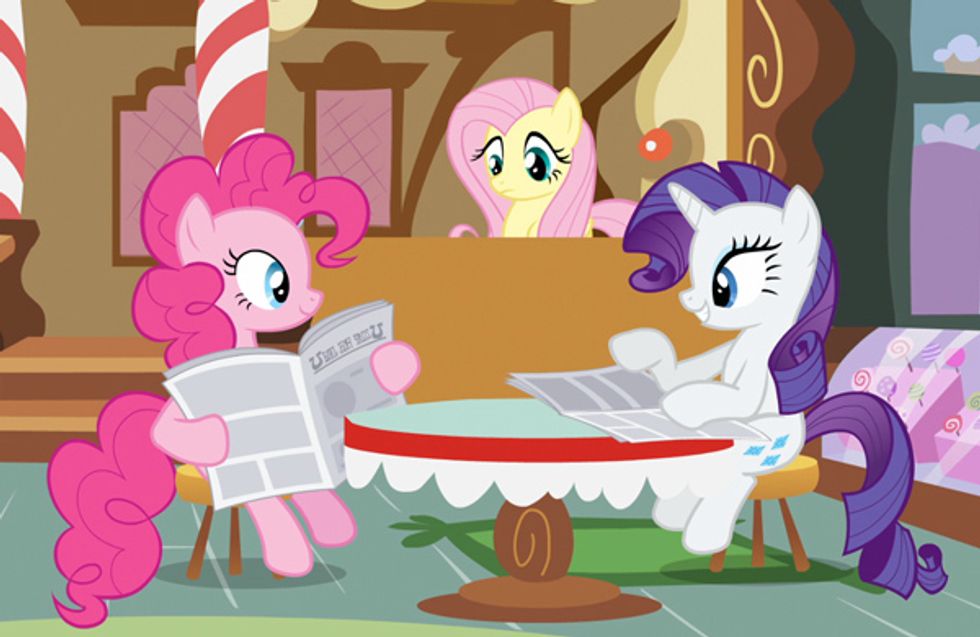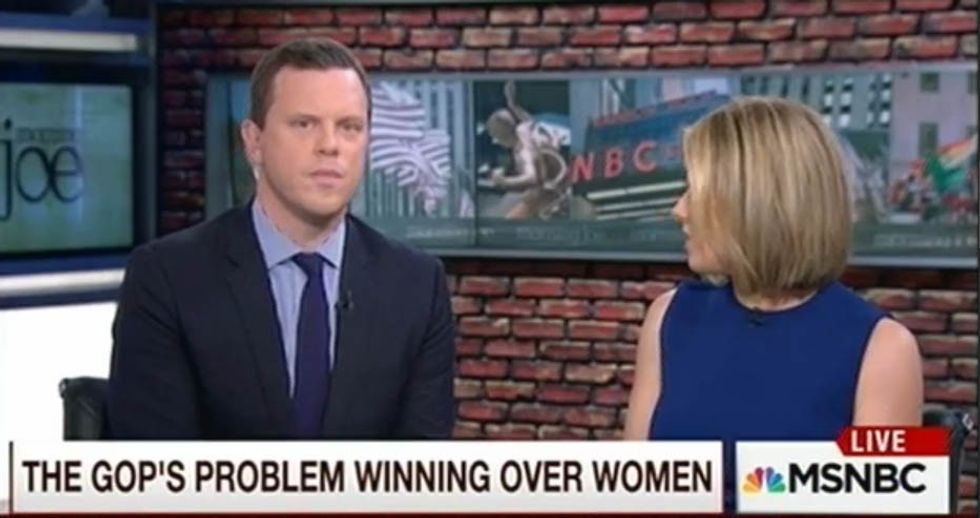 Seriously, doesn't Willie Geist have the best poker face?
---
Well hey there, Wonkers! Want to hear something awesome? It's Friday, and Happy Hour is right around the corner!
Clinton outlined her economic policy yesterday, and wants to remind you that Trump's plan is just shitty and self-serving.
Donald Trump gave a LOW ENERGY speech last night in Orlando for the American Renewal Project, a gathering of Evangelical jerks who think gay people have a gay disease, or something. He said he'll give his voters Trump cards for heaven, and that Jesus loves him more than you because he's Donald fucking Trump.
The RNC and Trump camp are sitting down for a "come to Jesus moment" in Florida amidst calls in the GOP to stop giving this crazy son of a bitch money.
Trump maintains he was serious when he said Obama founded ISIS...until this morning when he tweeted some half-assed retraction.

WTF is this shit?

Gary Johnson's Stupid Sedan is trying to keep up with the Trump Train and is saying that Obama founded ISIS "unintentionally."
Our Preznit, B. Berry Bamz is sick of waiting for Congress, so he shuffled some programs for the poors to throw $81 million Zika vaccine.
The DEA said it still thinks the Mary Jane is BAD, you guys. This prompted WaPo to mansplain, made Bernie Sanders send a mean tweet or two, and lit a fire under Fox News's Shep Smith's ass who can't believe we're still arguing over this.
Some staffers in Trump's North Carolina campaign office are suing one another because the state director was a bit of a power hungry gun fetishist.
Here's some lulzy video of Chris Cuomo digging into Rudy Giuliani on Trump for a solid half-hour yesterday morning. Remember to drink every time Giuliani says or alludes to 9/11!
Carl Rove has a new dirty trick to hide his campaign spending called, "One Nation."
Ariana Huffington has left the Huffington Post, not because Verizon just bought Yahoo (which also owns AOL, which bought the Huffington Post) but because she wants to start some kind of hippy fruit salad and exercise start-up thing.
A crazy person who shot three people at a Colorado Planned Parenthood is still too crazy to stand trial for 179 different criminal charges.
Super nice reporter lady Katy Tur -- who's embedded with Trump's campaign, the poor thing -- wrote some good words about what it's like reporting on Trump this election cycle.
U.S Olympic Women's Basketball coach Gena Auriemma won't apologize for kicking so much ass in the Rio Olympics just because they're ladies in the era of Trump. BOOM goes the dynamite!
And here's a quick Nice Time for you!
Dominic Gwinn
Dominic is a broke journalist in Chicago. You can find him in a dirty bar talking to weirdos, or in a gutter taking photos.