Wonkagenda: September 30, 2016
Elections
September 30, 2016 09:32 AM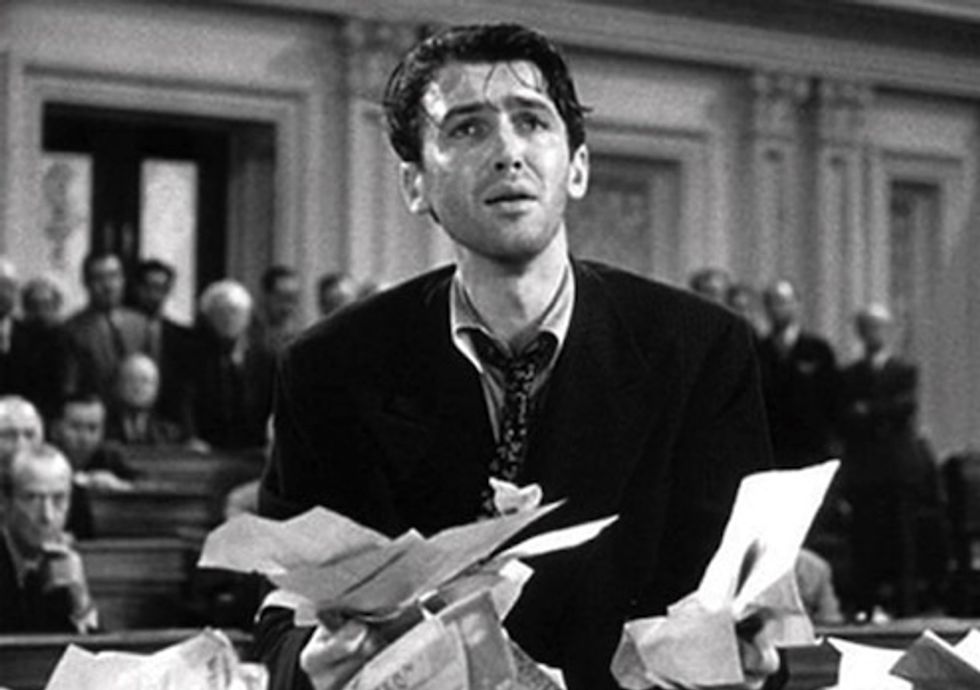 Good Morning, Wonketariat! It's Friday, and we got some shit to do this morning, so sit your ass down and get ready for some of the things yr Wonkette might be working on today!
---
Donald Trump THINKS he wakes up earlier than yr Wonkette to write funny jokes. WRONG! Yr Wonkette never sleeps!
Looks like Donald Trump's charity isn't even a charity because he never actually filed the fucking paper work to become a fucking chairty.
Donald Trump's energy plan is really bad fanfic for man-babies with freakishly small hands who know nothing about energy systems, public policy, or climate change.
Liberal California ladies are in a serious cat fight for Barbara Boxer's Senate seat.
Hillary Clinton knows where you live, has seen where you sleep, and frowned disapprovingly when you stopped giving a shit about voter registration. SHE KNOWS!
All those Trumpkin Internet trolls making shitty Trump memes are apparently just Russians, robots, or Russian robots.
Congresscritters aren't so sure they want to let Americans sue other countries now that they rushed through an override of a presidential veto. Goddamn reactionaries!
The Justice Department will soon be able to Super-Hack all the computers it wants to with a single warrant. But only outside U.S. America, so do we even care? Maybe we should?
Chuck Todd did some actual journalisming and called out a Trumpkin for peddling bullshit and Russian propaganda. Way to give 'em that ol' "Chuck-You!"
SOME conservative blowhards are SUPER mad at Donald Trump, while others are just blowing him hard.
A lot of people from Not America want to become REAL Americans before election day, but the U.S. just doesn't have enough cheeseburgers and pickup trucks at the moment.
For the first time EVER, USA Today endorsed a presidential candidate (SPOILER ALERT: it's not quite Hillary Clinton, but definitely ANYONE BUT Donald Trump, because Donald Trump is a fucking lunatic and a dunce.
Captain Jane Campbell is a 26-year Navy vet running for the North Carolina General Assembly to overturn North Carolina's shitty potty laws. Tell your friends!
Jill Stein's Soylent Scooter tried to pull ahead of the Gary Johnson Sedan of Sadness on the Highway to Hell, but turns out they're both shitty drivers on the road of life.
Peggy Noonan described the sound of Donald Trump losing as a "woosh", but that's really just the sound of Peggy Noonan greeting reality for the first time since 1981. Imagine what she will write when she finds rap music, Reagan's obituary, and furry porn.
Snitches don't just get stitches, they also get paid FAT STACKS of cash! Thanks, Uncle Sam!
The crew of the Starship Enterprise is uniting to fight their greatest foe yet: Donald Trump.ENGAGE!
Here's your morning Nice Time! Baby emperor penguins!
Dominic Gwinn
Dominic is a broke journalist in Chicago. You can find him in a dirty bar talking to weirdos, or in a gutter taking photos.