Wonkagenda: Thursday, September 22, 2016
Elections
September 22, 2016 09:20 AM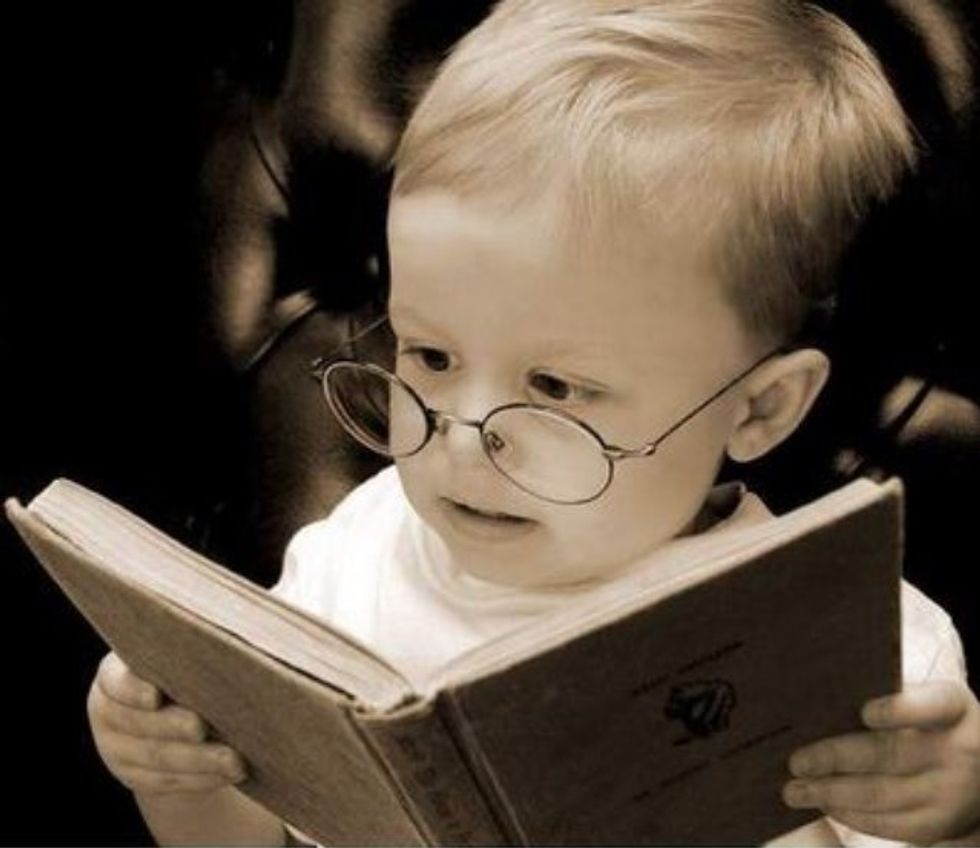 Oh, there's good stuff in here!
---
Morning Wonkers! Happy Fall Equinox! Remember, pumpkin spice is really just a seasoning peddled by the secret lizard people cabal to fatten us up and dumb us down, just like Donald Trump's health policy. So grab some old fashioned coffee and get comfy with yr super sexxxy Wonkette; here's some of the stories yr Wonkette may craft clever wiener jokes about today.
Violent protests engulfed uptown Charlotte, North Carolina last night that left a bunch of business and police broken, the governor declaring a state of emergency, one person in critical condition, and a nation heaving a deep and heavy sigh.
Donald Trump wants to reinstate stop-and-frisk to make black people safe, even though a federal court has ruled stop-and-frisk illegal and doesn't make anybody safer or deter crime.
The U.S. military wants to send an additional 500 soldiers to Iraq to "advise and assist" the Iraqi army in clearing out ISIS (or I.S., ISIL, Daesh, or whatever the hell the DOD wants us to call them today).
Hillary Clinton wants to help disabled people, probably because she's old, and handicapped, and has lady parts, and Benghazi brains.
Internal Revenue Service Commissioner John Koskinen told Republicans to eat a big, soggy bag of dicks during a hearing that could lead to his impeachment for "negligence and incompetence" (which is really just Washington-speak for "we're fucking mad you investigated crooked conservative groups").
Holy hot shit, 20 more nations signed legal papers to get hitched to the Paris climate accord at the U.N. General Assembly yesterday. Don't worry though, global warming will soon cool off because winter is coming.
Donald Trump stopped being a birther because he was bored, and really wanted to talk about serious issues, like punishing women for abortions, building monuments to racism, and blowing dictators.
A Kentucky judge told some Jesus juicers that gay marriage is an "oxymoron", like "jumbo shrimp". Problem? Jumbo shrimp DO exist, they're called "prawns", as does gay marriage, which is just called "marriage".
Pennsylvania Senator Pat Toomey will soon air his first campaign ad, complete with bobble-heads of Harry Reid and Nancy Pelosi, because Pat Toomey has a super PAC that can burn piles of money for him.
Real life superhero Rep. John Lewis believes women got a shitty deal during the civil rights movement because of blatant sexism.
You know you want to watch this video of Donald Trump being protected from Satan by fucking crazy people. Don't lie.
The Senate approved a $1.15 billion arms deal to Saudi Arabia, which is currently pissing people off left and right because of its involvement in 9/11.
Ever notice how Donald Trump's impressions all sound the same?
And here's some educational Nice Time! It's a hipster splainering the problems with U.S. Immigration Courts.
Dominic Gwinn
Dominic is a broke journalist in Chicago. You can find him in a dirty bar talking to weirdos, or in a gutter taking photos.