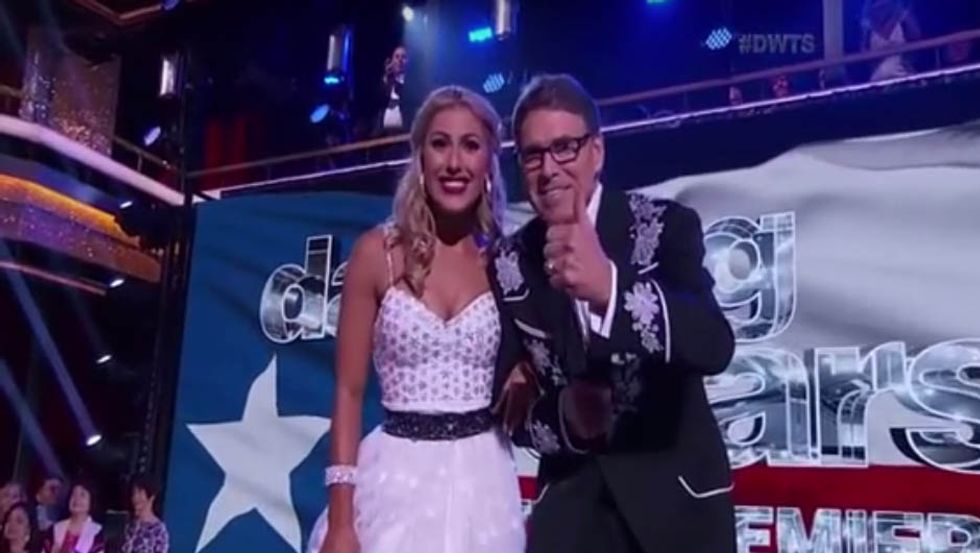 Morning, Wonkers! It's Tuesday, and there's only 55 days left in this head slapping, brain-splitting election, so grab your adult beverage and check out some of the stories yr Wonkette may make clever dick jokes about today!
---
Republicans are not-so-metaphorically shitting themselves at the possibility of a Trump presidency.
Trumpkins just can't keep their hands to themselves in North Carolina! Fights are again breaking out at mini-TrumpCon's and the King of the Deplorables is cheering them on.
Mike Pence doesn't think RACIST David Duke is deplorable, and that's just deplorable.
Barack Obama will veto a bill allowing 9/11 victims to sue Saudi Arabia because he is a secret Kenyan-Arabian Muzzie who wants to protect his vast oil fields. Thanks, Obama!
Ted Cruz is threatening to take a huge shit all over the federal budget (AGAIN) if the U.S. gives away it's internet freedoms to a bunch of not-Americans.
The VA stopped telling people how shitty VA health centers are, POSSIBLY because the VA has absolutely no idea how not providing performance information makes it look incompetent. Guys, the idea is to BE competent.
The asshole responsible for the "Innocence of Muslims" video that incited riots across the Muslim world -- yes, even in Benghazi, Libya (you know, that thing that Hillary gets blamed for all the time?) -- is now broke and living in a homeless shelter in Florida because he is a bad man and karma is a cruel bitch. (ARCHIVE)
Robert Jeffress, a homophobic Jesus-freak who hates Catholics and Mormons, thinks Hillary Clinton is full of hate speech.
Ann Coulter doesn't like being called a, "c-word". Guess she's just another Politically Correct snowflake looking for a safe space.
The NCAA doesn't need North Carolina for it's championship events because North Carolina wants to see your birth certificate before you can pee.
The new Miss America thinks politicians should compromise, and hopes to help people also make better food choices with an art degree. Bless her heart.
One of those celebrity dancing shows was already weird when Rick Perry did a dancy thing, but things got stupid amounts of weird when LIAR and Olympic swimmer, Ryan Lochte, was bum-rushed by protesters.
What's the deal with women in politics? Maybe it's because men are blubbery and too emotional for public office? Maybe it's because the tweet-agram and BookFace social media selfies help the youths? Perhaps we need some lady-splainering about why there aren't more women running for political office.
And here's your morning Nice Time, it's Drunk Rudy Giuliani from Jimmy Kimmel!
Dominic Gwinn
Dominic is a broke journalist in Chicago. You can find him in a dirty bar talking to weirdos, or in a gutter taking photos.