Wonkette Is World Famous On CNN!
Culture
March 17, 2016 04:45 PM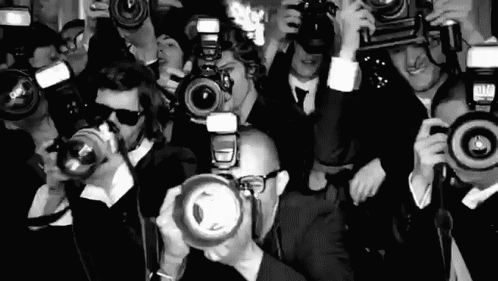 no pictures plz
---
It is getting hard to remember all the places Wonkette is world famous. Rachel Maddow wants to gay marry us and we haven't set a date, but it's gonna happen, honest. Wonkette's Evan Hurst (me) is world famous in Memphis, where he lives. And now Wonkette's Kaili Joy Gray is world famous on CNN!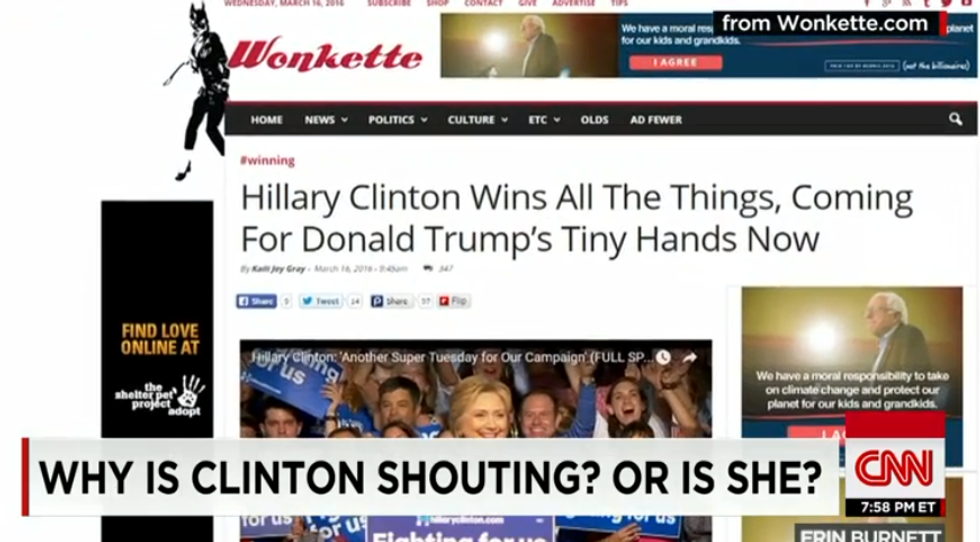 OMG YOU'RE LOOKING AT A PICTURE OF WONKETTE ON CNN ON WONKETTE.
WHAT. HAD. HAPPENED. WAS!
[contextly_sidebar id="MJzdO3Sqhf7K5ZzVbzGYVAFIduOlElg3"]Tuesday night, Hillary Clinton won all 57 of the U.S. American primaries (rough estimate) and Wednesday morning, Kaili wrote a report on the results, and also about how Cocknugget-Americans like Brit Hume, Howie Kurtz and Joe Scarborough just could not handle the lady on the screen saying her victory speech. She wasn't smiling enough! She was making shouts! She was being passionate, like a presidential candidate rallying his supporters, except for how it was her supporters. See, when a presidential candidate is the owner of one (1) American Man Penis, they can make so many shouts and it's inspiring. But if a presidential candidate insists on keeping a vagina down there in her pant section, those shouty-shoutys mean she is shrill.
So CNN's Jeanne Moos decided to take out her investigatin' stick and look into all the hysterical lady outrage reactions to men telling Hillary Fucking Clinton to smile a bit more, like a sweet little lady, and yr Kaili Joy Gray was one of the crazy ladies she quoted!
Evan Hurst
Evan Hurst is the managing editor of Wonkette, which means he is the boss of you, unless you are Rebecca, who is boss of him. His dog Lula is judging you right now.
Follow him on Twitter RIGHT HERE.