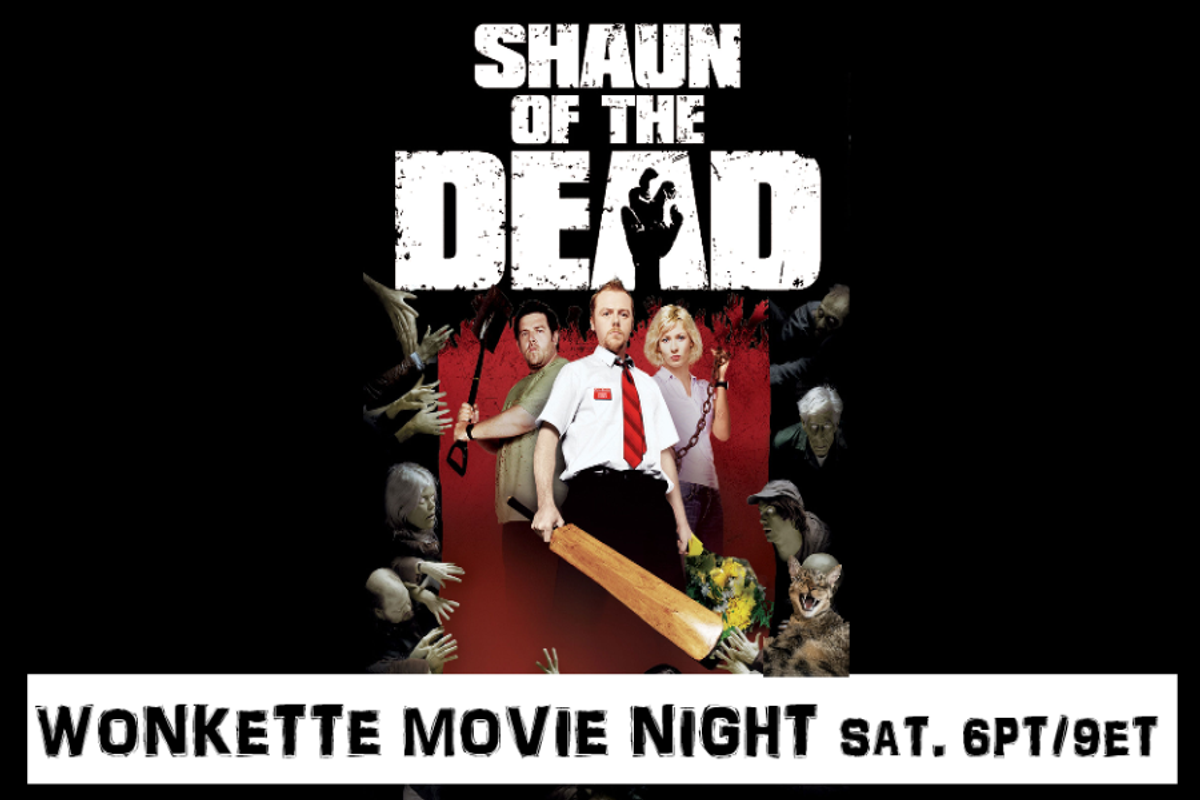 Hi Movie Night fans, it's Ziggy!
Shaun of the Dead (2004) is the first film in the Cornetto Trilogy, it was followed by Hot Fuzz (2007) and The World's End (2013.) It stars Simon Pegg and Nick Frost, directed by Edgar Wright. Cornetto references the sweet frozen treat eaten in the movies.
It's available on Peacock and for $3.99 in all the usual places. Got your popcorn? Enjoy!
Wonkette Movie Night info can always be found here.
Ziggy Wiggy
New Yorker, Photographer and Cat Mom. ziggywiggypics.com
@ziggywiggy@wonkodon.com