Wonkette's Weekly Top Ten Will Draw You A Picture
Weekly Top Ten
August 01, 2020 10:00 AM
Welcome! Come in! Before you clean your "house" or go on a "bike ride" (you are not doing either of those things), we have something new for you today! It is Wonkette's weekly top 10, as chosen this week by Garfield, a lazy cat who loves lasagna!
What do you mean that's not new? How about you stop second-guessing me by which I mean disagreeing with me in any whatsoever? How about that? How about SHUSH?
---
10. The Following Things Are Wrong On The Internet Today. Robyn, not afraid to be servicey!
9. DHS Admits One Or Twelve Tiny Oopsies, We Mean 'Lying To Judge.' Is That Okay? Depends on your definition of "okay," Liz!
8. Rush Limbaugh Hates White Women So Much Right Now, He Just Called Them Black Men. So, that's a lot then!
7. Trump Not Paying Respects To John Lewis Today, Because Trump Is Garbage. How is this day different from all other days?
6. Liveblogging Bill Barr's Lie Garbage, Because This Week Wasn't Terrible Enough Yet. Evan, not afraid to livebloog allll day.
5. Love Means Sneaking $1.75 Billion Bailout For Trump Hotel Into COVID Aid Package. Plus other stupid quotes from that stupid movie. No, not in the story. Just in your brain.
4. In Alexandria Ocasio-Cortez, New York Times Sees Scheming Woman. What is wrong with them???
3. Billionaire Steven Mnuchin So Tired Of COVID Jobless Flaunting Their Luxury Lifestyles In His Face. Yeah, the Senate went home without extending unemployment; it's about to get far, far worse.
2. The Top 5 Trump Hannity Interview Answers Because You Weren't Yet Having A Stroke. It was very bad.
1. Watch The Obama/Biden 'Commercial' That's Making Trump Blow His Dumb Orange Gourd! I still haven't watched this. I might get to watch Obama's eulogy for John Lewis tonight. Maybe.
And there you have Wonkette's weekly top 10, as chosen this week by Garfield, a lazy cat who loves lasagna! I SAID SHUSH.
Now after you send us money to keep this bitch afloat
or join our Patreon which I am REALLY BAD about updating, as in I don't,
or send a check in the mail (I am going to do some thankyou notes this afternoon!) to
Wonkette
PO Box 361,
Polson MT 59860
you may now have some pictures! HI BABIES!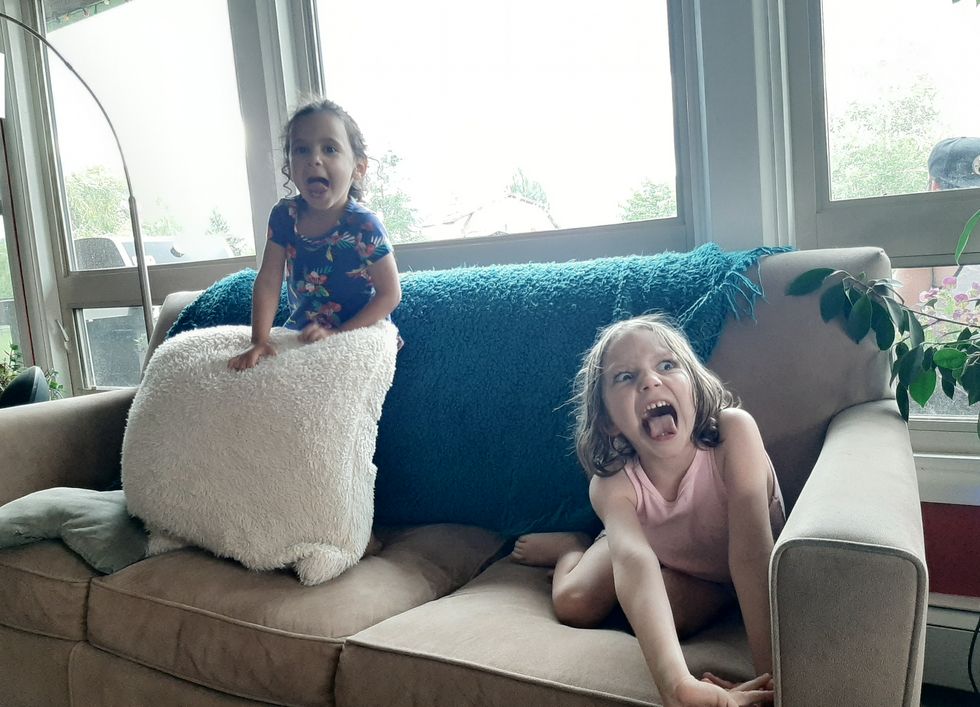 THAR BE MONSTERS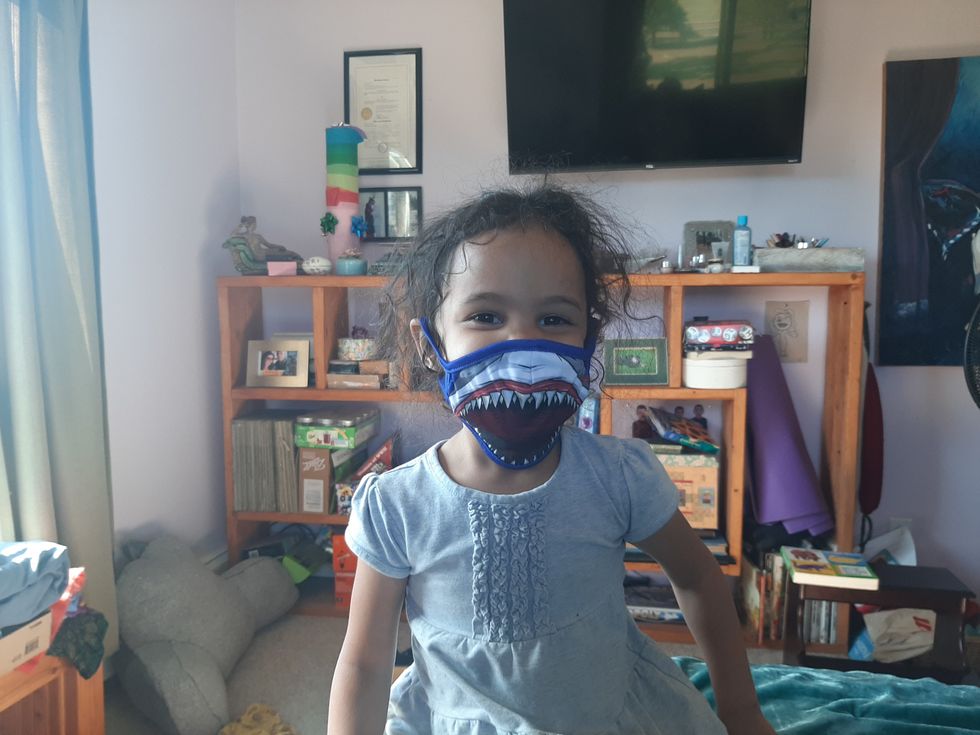 BABY SHARK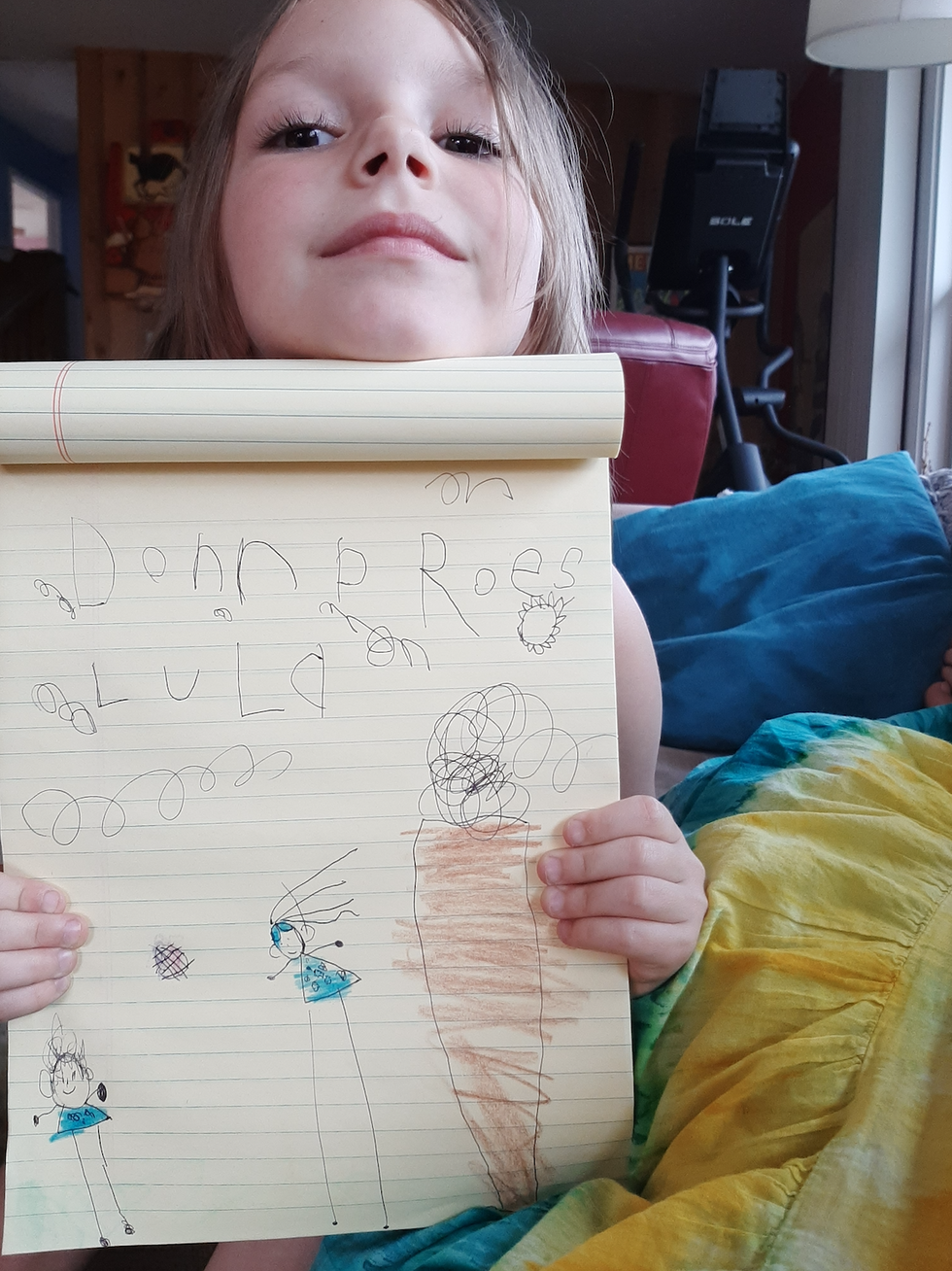 Donna Rose and Lula and probably the Flaming Carrot I think
GOODBYE!
Rebecca Schoenkopf
Rebecca Schoenkopf is the owner, publisher, and editrix of Wonkette. She is a nice lady, SHUT UP YUH HUH. She is very tired with this fucking nonsense all of the time, and it would be terrific if you sent money to keep this bitch afloat. She is on maternity leave until 2033.