Y'all Other Judges Just Jealous You Don't Have A Pastor Boner Gee-tar Strummer Work Boyfriend Like This Lady Does
Sex
January 08, 2020 05:23 PM
It's a typical story, a tale as old as time, a Hallmark movie that just hasn't been made yet.
Boy meets girl. Girl, likewise, meets boy.
Girl is a judge in the family court in Kentucky! Boy is a pastor, or at least he used to be one!
Girl and boy fall in love, or at least fall into the traditional boning position on a semi-regular basis, and it is such a Martha Stewart Good Thing that girl hires boy to work at courthouse, as "case specialist."
Boy plays gee-tar and sings songs, probably romance songs, probably Savage Garden or something, but maybe Jesus songs because former "pastor." Boy does this at courthouse, like, all the time, which leads girl's and boy's coworkers to be like "Ugh."
Sounds like they boned, at courthouse.
---
The judge and the pastor find one coworker who is not like "ugh," and it is the judge's secretary, so they bone her. At courthouse. No tellin' if the gee-tar was involved.
Another coworker says ... well, OK, another coworker says the judge tried to get her to seduce the judge's own personal husband, who apparently exists, and also asked same coworker to come along and join in the judge-pastor boning as well?????
The judge is also accused of trying to do this with other employees at courthouse too, and also people she appointed to a panel intended for helping abused kids. Huh.
Sometimes the judge would bring her kid to work, because we don't know why. This is known in legalese as "nope," especially when said kid sees stuff in court that is supposed to be secret.
Meanwhile the judge also tries to make courthouse staff work to help her get re-elected and stuff, so that's kinda hmmmm.
But whatever, she is a nice boss. She lets everybody drink on the job. At courthouse. And if their time sheets say lies, she signs them anyway. Hey, drunk coworkers, wanna leave early? Judge says it's OK! She is probably busy boning PastorBoner McSavageGarden and that other coworker lady we never liked!
You know, allegedly. Because she says none of this never happened.
Kentucky 16th District family court judge Dawn Gentry isn't allowed to be a judge anymore, at least not for now, because "suspended" for "misconduct."

If you want a real news version of this, fuck on off to this NBC News article.
The end. And also open thread.
STRUM!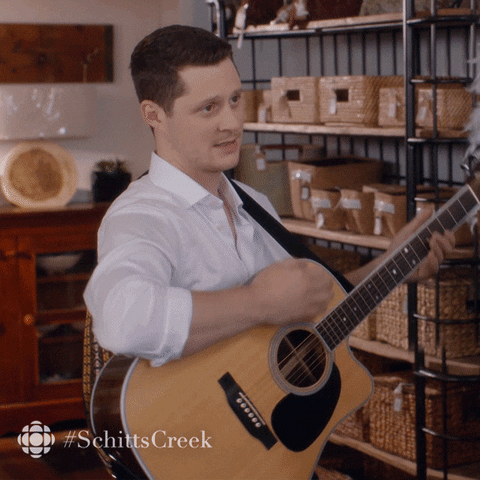 Giphy
[NBC News]
Follow Evan Hurst on Twitter RIGHT HERE, DO IT RIGHT HERE!

Wonkette is fully funded by readers like YOU. If you love Wonkette, SUPPORT WONKETTE FINANCIALLY.
Evan Hurst
Evan Hurst is the managing editor of Wonkette, which means he is the boss of you, unless you are Rebecca, who is boss of him. His dog Lula is judging you right now.
Follow him on Twitter RIGHT HERE.