Yep, Alvin Greene Asked Your Wonkette To Make Him a Website
News
September 08, 2010 12:30 PM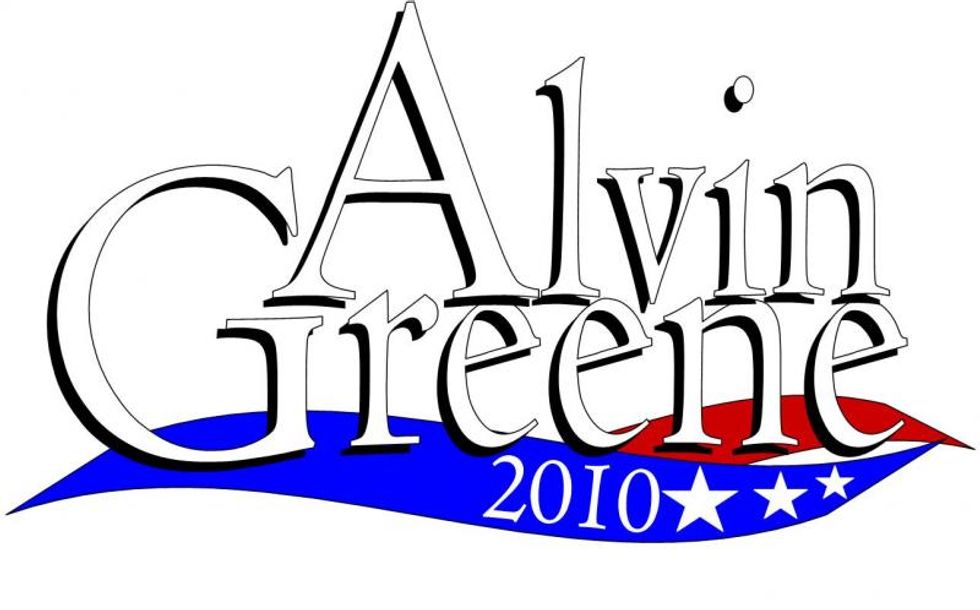 When one reads the subject line "From Alvin Greene's advisors," one is startled. What's it like to receive an e-mail from the ten thousand things? How does one read a message written by the wind? But we were a bit disappointed: It was merely Donna Warren, Alvin'son-again, off-again consulting firm lady, writing us. "I saw on your website that you'd like to be the official webmaster for Alvin Greene." What? Oh yeah, sometimes we write jokes like, "Looks like his site is still down. Perhaps if we call him, he will let Wonkette be his official website." And then they come true.
---
Wonkette,

http://wonkette.com/417624/alvin-greene-goes-golfing-with-golf-club-presidentially

I saw on your website that you'd like to be the official webmaster for Alvin Greene. As you know, we're having trouble with his website so your offer may be inviting to the campaign.

Please let me know what you mean by becoming the official webmaster. Are you linking Alvin's site to Wonkette? Will Alvin have his own website? Will the website cost money or is this a donation to the campaign? Will you work probono? Who has control over content?

Please let me know so we can take your offer to the next level.

Thanks,

Donna J. Warren, CGFM

The Warren Group

Advisor to Alvin Greene for US Senate
After freaking out a bit, as we previously thought blog jokes only came true in dreams, we decided to decline. We knew Alvin, the true Alvin, would not approve of this. Websites should appear naturally from The Way, not be "created" or "linked to." That's an artifice. This e-mail was a test of our faith in Alvin's secret Daoist beliefs. And we passed.
For what is more Daoist than a website that sometimes exists, but sometimes doesn't? That's how Alvin's current site operates. It's down a lot. And that's the way it should be. Only a Confucian would try to pin down Alvin's Web presence.
Oh, but look, since receiving that e-mail, his site is now up again! WITH NEW CONTENT! Including "The Alvin Greene manifesto for a fairer America!" Oh, looks like Alvin originally published this in The Guardian. Is that like his official newspaper now? Is he angling for a future run for prime minister? We would like to see that Question Time.
But even more earth-shattering? Alvin has TWO new issue positions, for a new total of five -- "Health Care" and "Housing." He's in favor of these things.
However, it is no coincidence that since taking these discrete issue positions and seeking a steady website, Alvin Greene is no longer the popular media figure he once was, and it's threatening his future run at the presidency. Today we ask Alvin to meditate on this and seek a return to the path of the Dao.
"Nooooooooooooooooooo, gooooooooooooooooooo," as the sage once said.