You Internet People Are *Torturing* Cindy McCain!
News
September 04, 2009 10:52 AM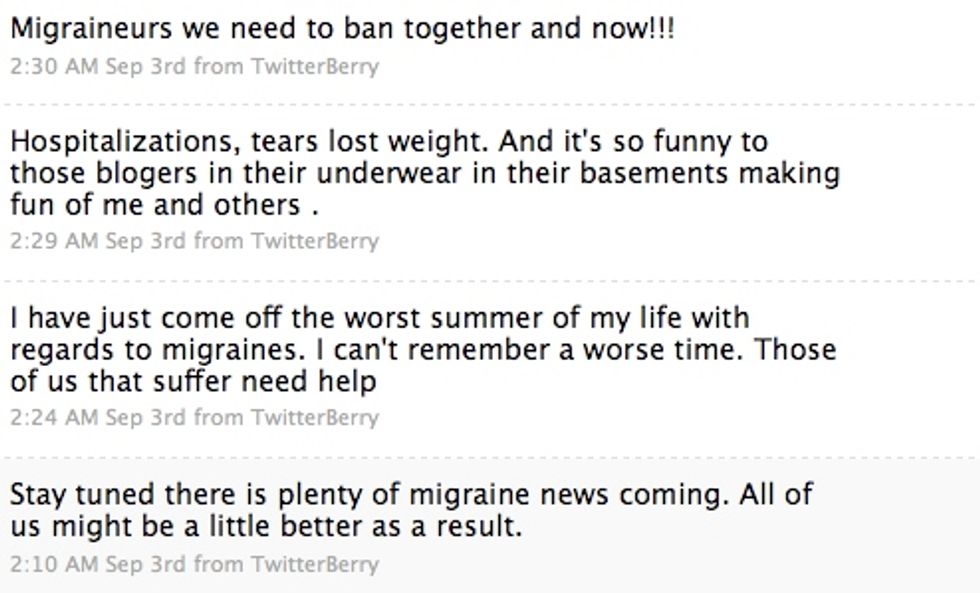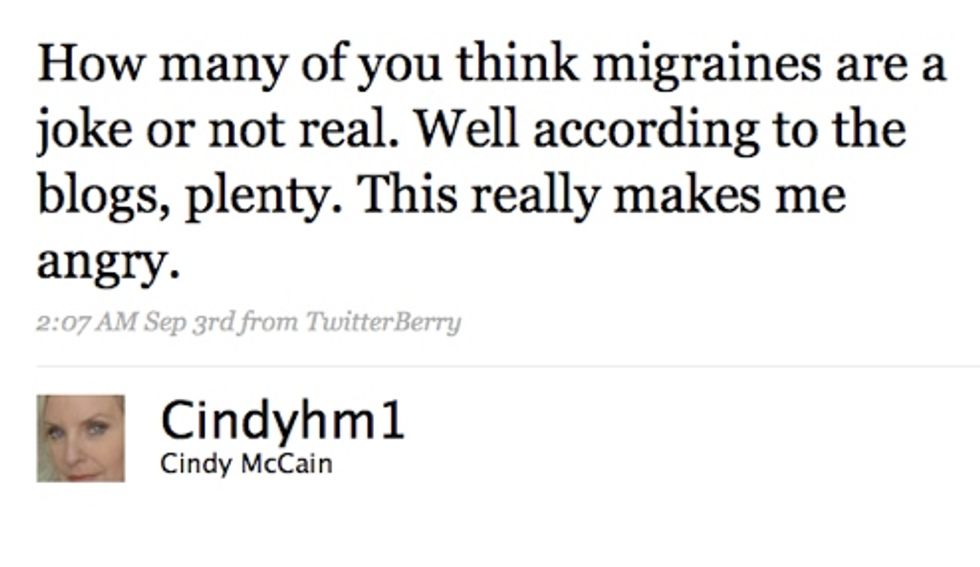 Cut it out, Wonkett! Cindy McCain's really really upset. She gave an interview to People about her barfy headaches and said funny things and all *you* people did was LAUGH at these funny things. Now she is raising an army of devils, to kill everyone.
---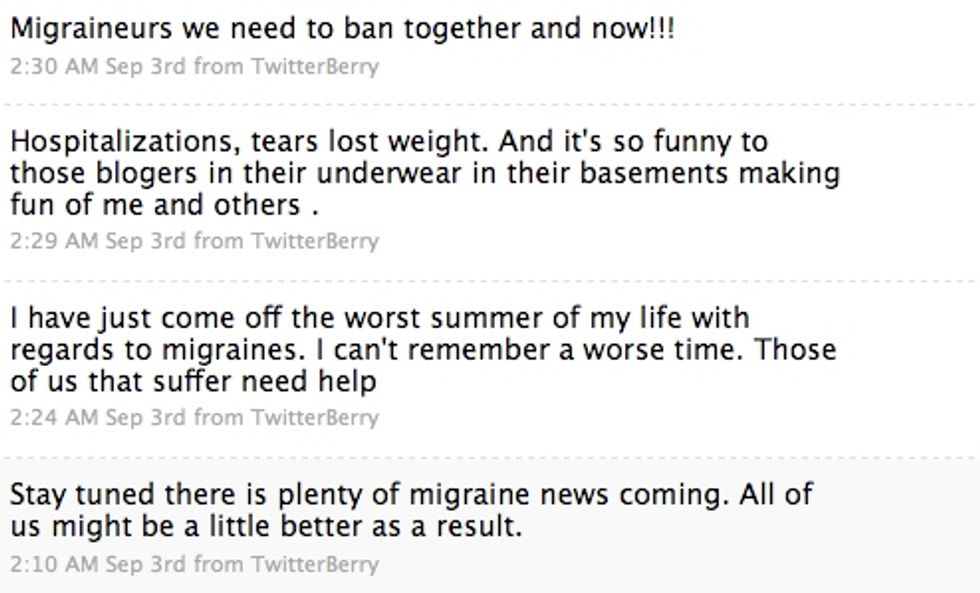 Why must she disseminate this popular hate speech about blogers? Is that really a nice thing to do? She is probably just having a migraine.
[Twitter]