Your 2009 BlinGeeTwenty Sexytime Winners' Costume Parade
News
April 02, 2009 06:55 PM
Wonkette commenterAtheist Nun wins this massive Blingee contest with relative ease for the strong theme, the well-placed "masks," and most importantly for recognizing that every single post by your editors on this website is, on some level, an allegory to the Cloud City scene in The Empire Strikes Back. Atheist Nun perhaps implies, "These monsters, we do not know their motives," but probably not. Anyway your iPod is in the mail. Overnighted. (There is no iPod, that was a lie.) Let's check out some other good ones after the jump, and then you losers can post links to your more loser-y ones in the comments.
---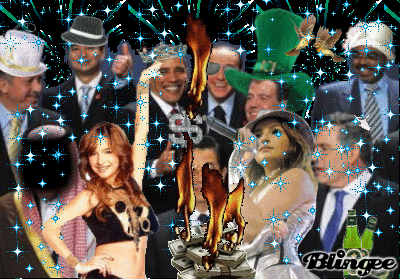 "saucemaster" use sparkles that match the color of the, uh, asteroid field thing, so that's enough to earn Finalist Status when your editor is skimming through the entries as fast as possible. The rest of this one is just pornography.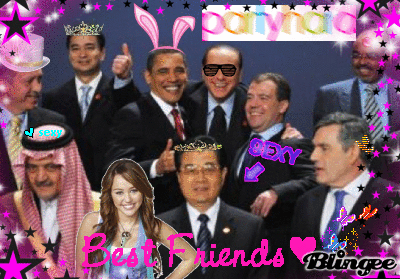 More pornography, this from "Bob Casey Fox News." About 45% of the entries portrayed goddamn Hannah Montana giving either China or Saudi Arabia a lap dance. This one was the most irritating, which in Blingee contests is a plus.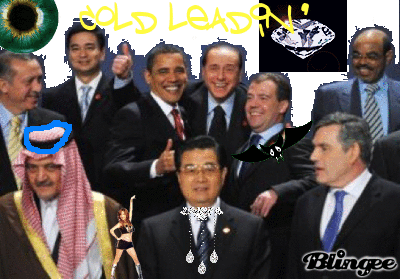 This one from "mayhemily" is so poorly put together -- and comparatively spare -- that is just KIND OF WORKS, especially with the use of text to reference a common Wonkette trope.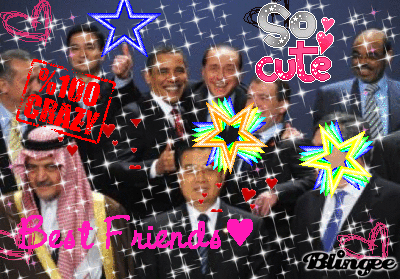 "Pet Kiss," on the other hand, BLINDS everyone.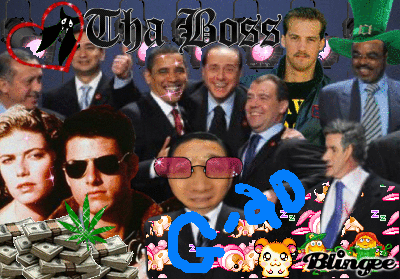 "fish with broken dreams" deftly places Holly-wood celebrities with our world leader celebrities and, more importantly, manages to transform Gordon Brown into John Kerry.
But there were a lot of similarities between all of these, so now is time to complain about how YOU SENT IN THE SAME IDEA FIRST AND IT WAS BETTER in the comments.