Your Exciting Wonkette Saturday Morning Drinking Party Details!
July 11, 2008 03:22 PM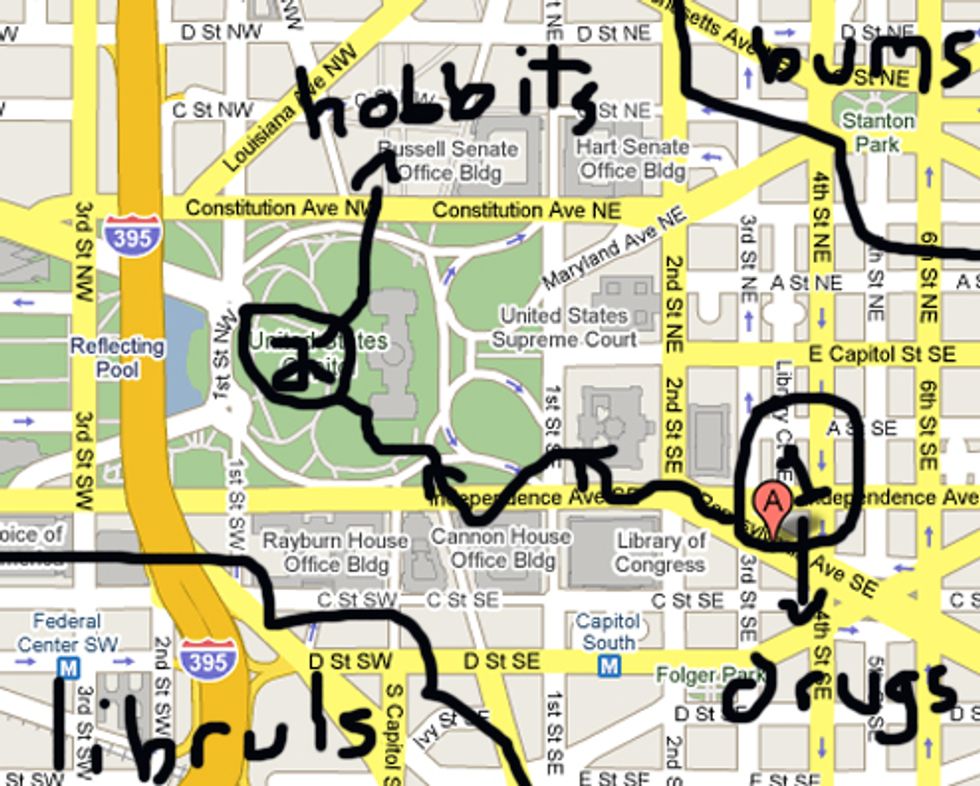 We haveour plans for Paultardpalooza, finally. We will meet at the gloriously iconic dive bar, the Tune Inn, at 9:30 a.m. tomorrow. We decided on the Tune Inn after calling various Capitol Hill bars and asking, "How early do you start serving alcohol in the morning?" Most places awkwardly tried to hang up, but the Tune Inn gave us a hearty "8 a.m.!" in response, and we appreciated that. MORE IMPORTANT DETAILS AFTER THE JUMP.
---
We can afford to meet at 9:30 instead of 9:00 because, well, we decided that we do not want to march a fucking mile with Paultards *from* the Washington Monument, in the heat, in the morning. We will just meet them at the Capitol at 11 or 11:30, maybe take pictures for five minutes, and then probably go to another bar.
If you have not yet done so, please e-mail tips@wonkette.com to let us know if you are interested in coming to Wonkette's Paultardpalooza Morning Alcohol Party, subject line "HOT NAKED FLAPPERS." Feel free to bring all your friends, assuming they're not tools.
The address for the Tune Inn (where they serve food, btw) is: 331 Pennsylvania Avenue SE, Washington, D.C. 20003. The Google has a program for driving directions, and the appropriate Metro station would be Capitol South on the Blue & Orange Lines. Wear a bucket hat because it will be Sunny, and maybe also body armor.