Your First Exciting Batch Of Paultardpalooza Photos!
July 12, 2008 09:33 PM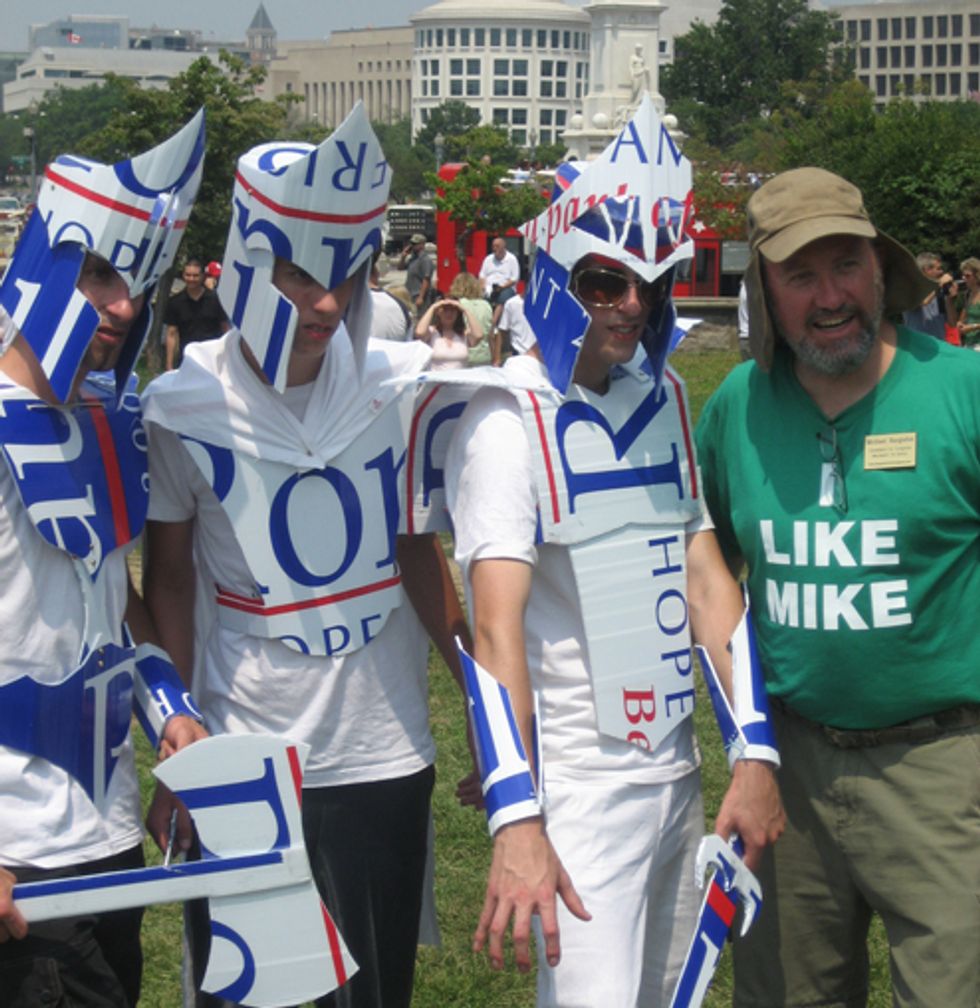 Now that your Wonkette has napped and commenced working on Drunkenness #3 of the day, it's time for our first batch of Paultardpalooza photos! Here are some of the best Paultards we saw at the Ron Paul Rally, at the Capitol, courtesy of Wonkette Natty-Bo Operative "Taylor."
---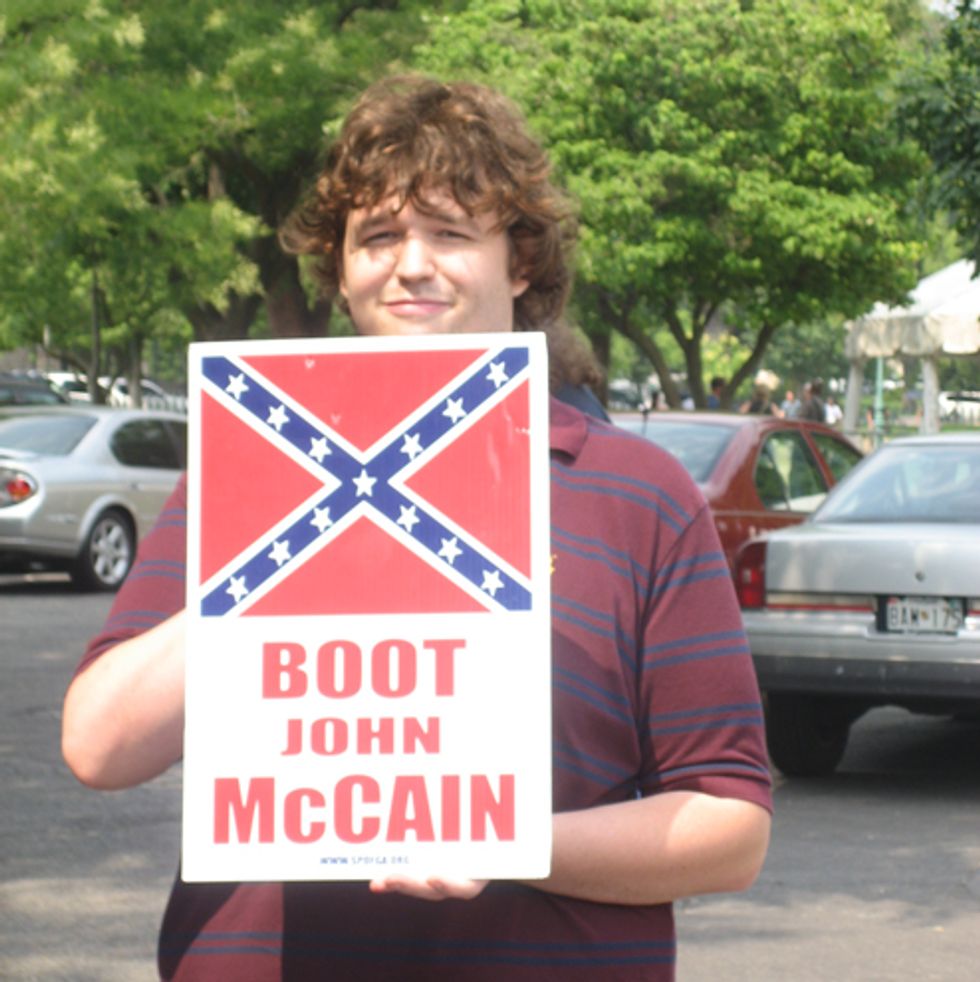 Our first non-racial transcendence of the day.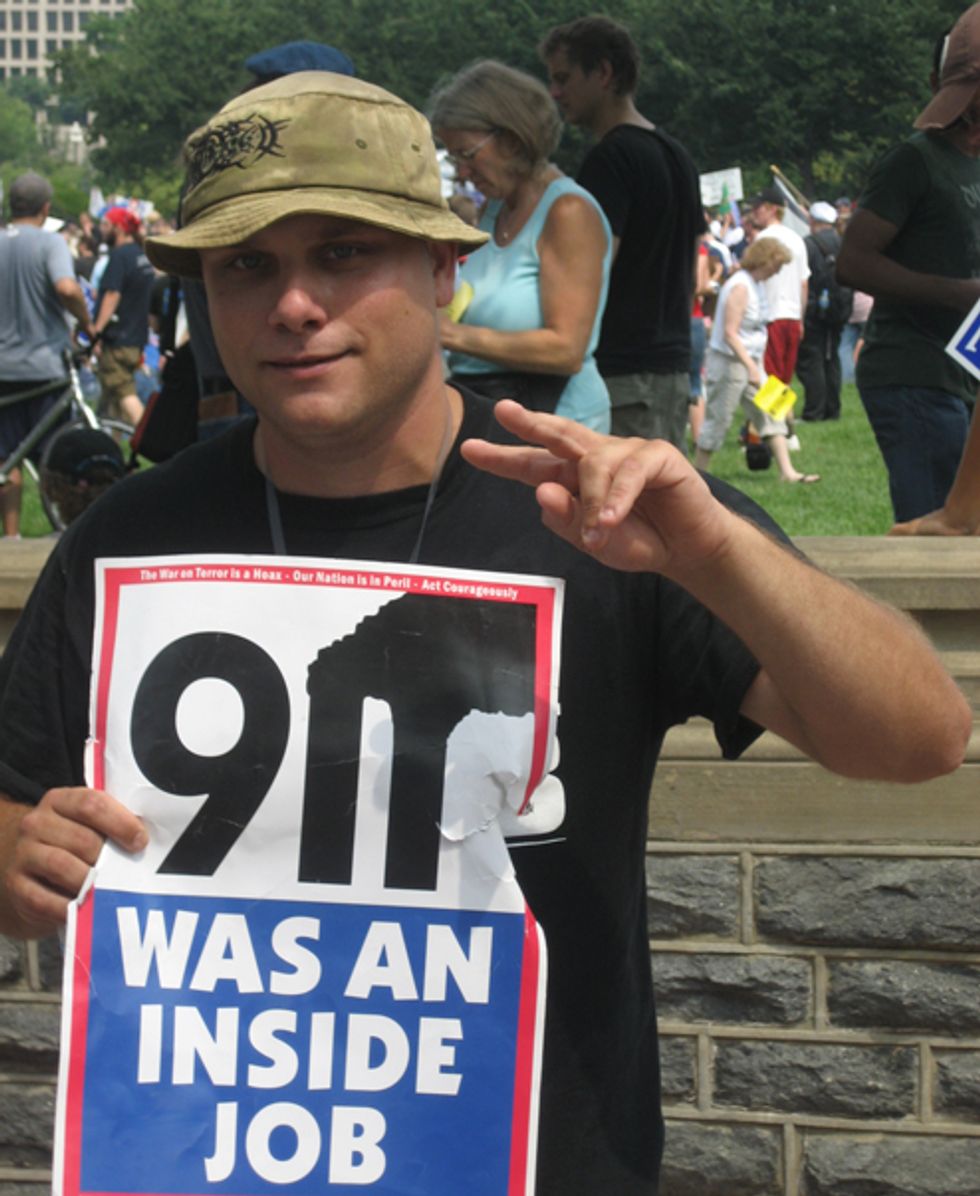 This fucker ran up to us before we even entered the Capitol's west lawn, and immediately began asking our members if we were With The Government. We told him we all were. Are we?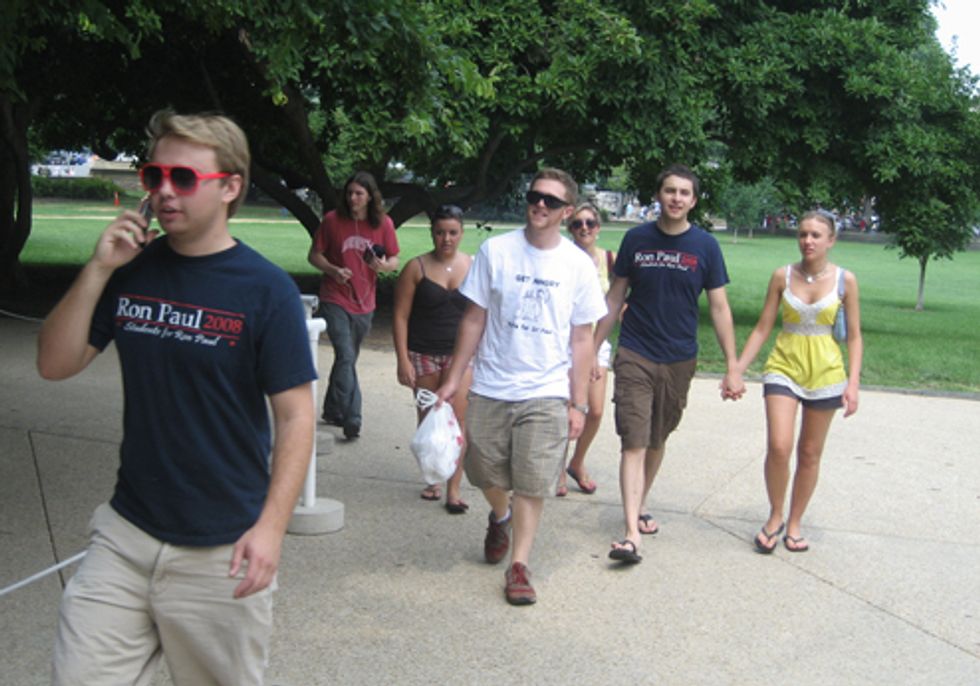 QUICK, POLICE: THE PAULTARDS CAPTURED AN ATTRACTIVE GIRL.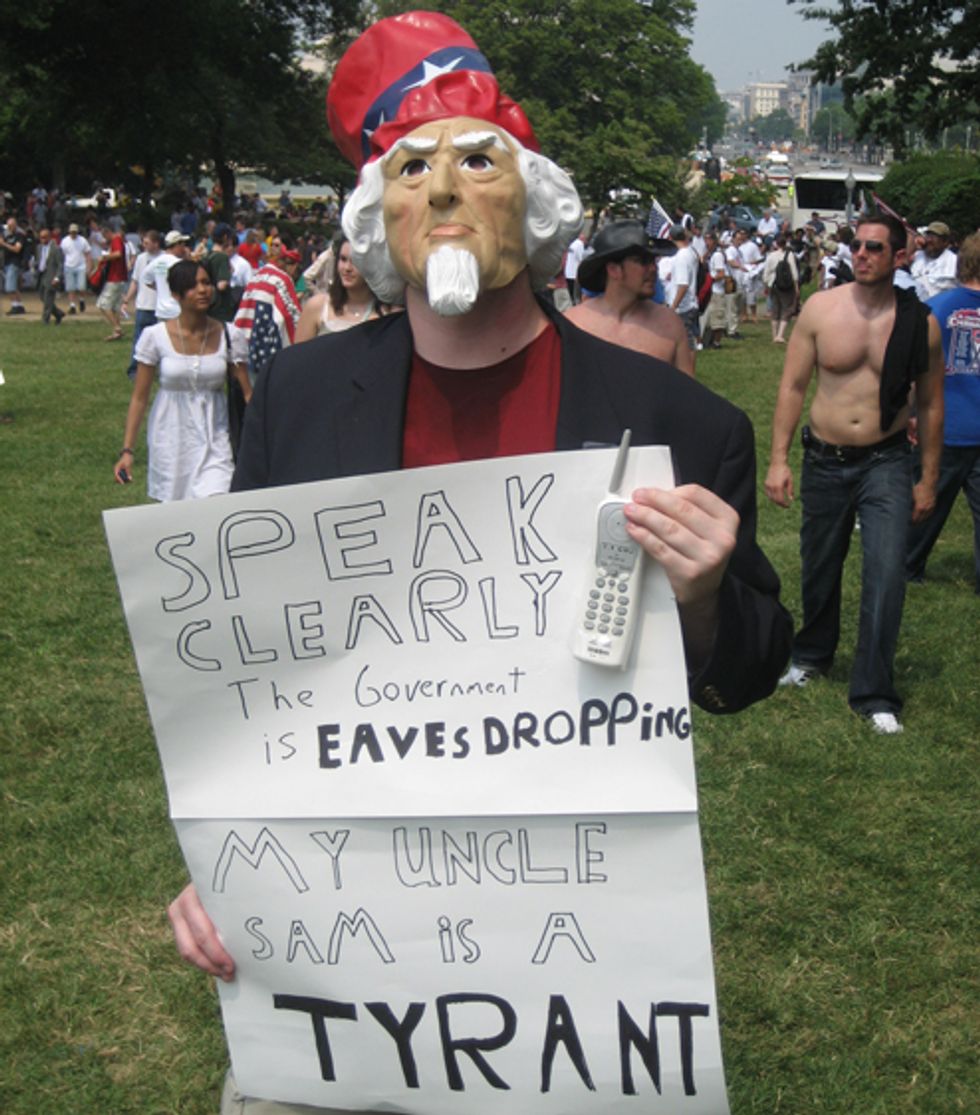 Look: This Paultard is his own uncle.
And now begins a section without comment called "No Teeth," which aptly describes at least one of these: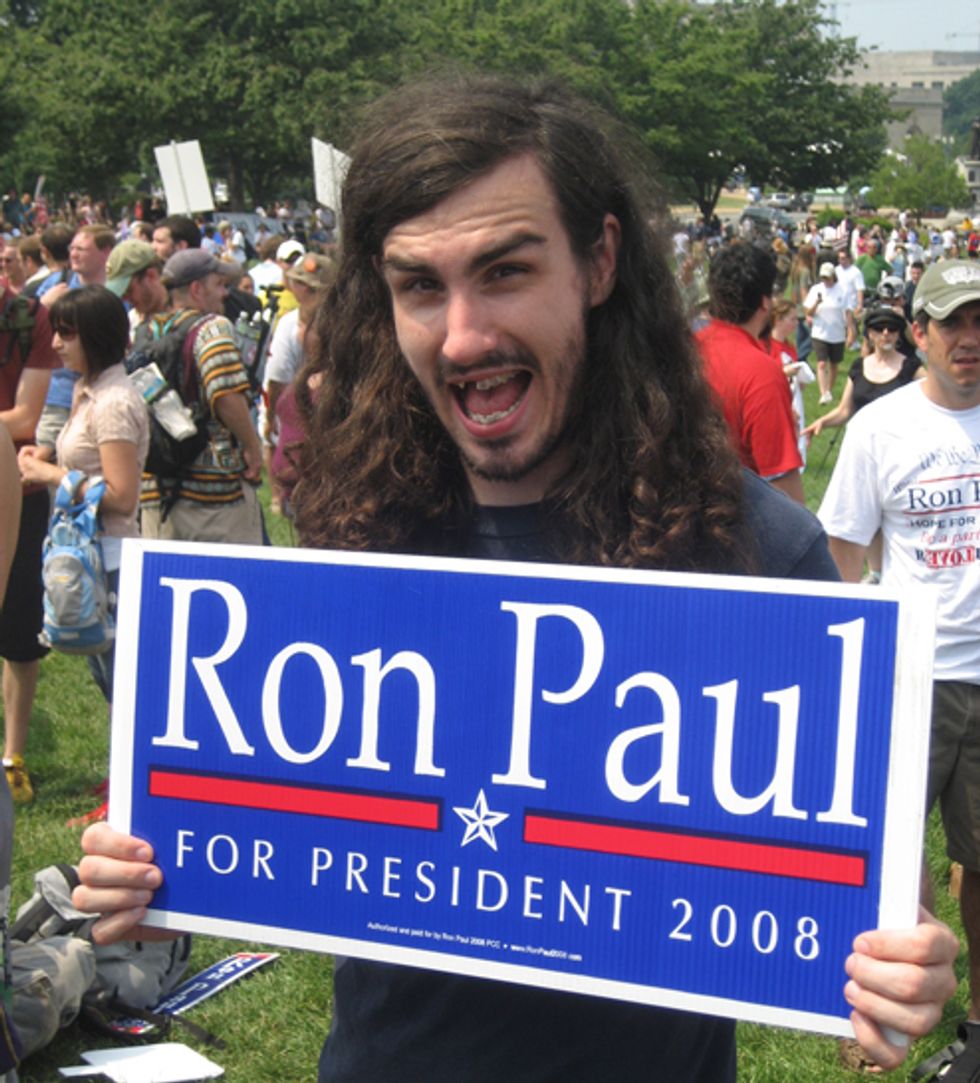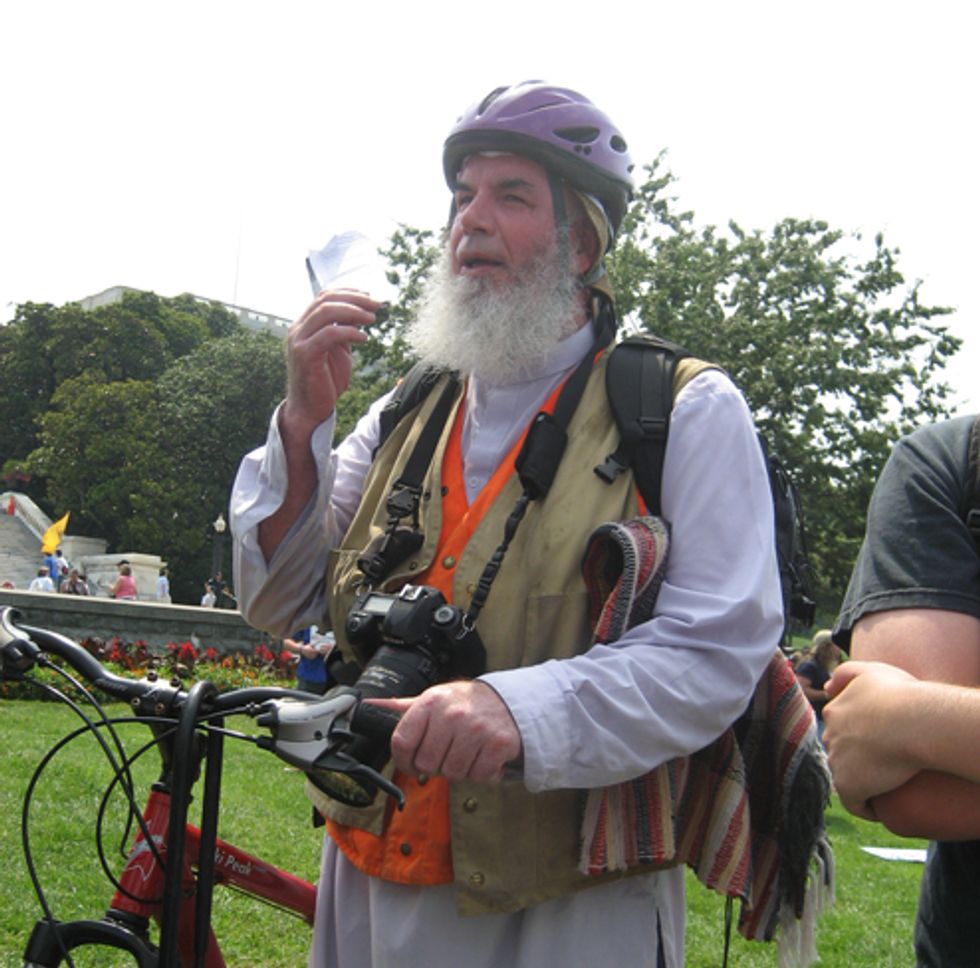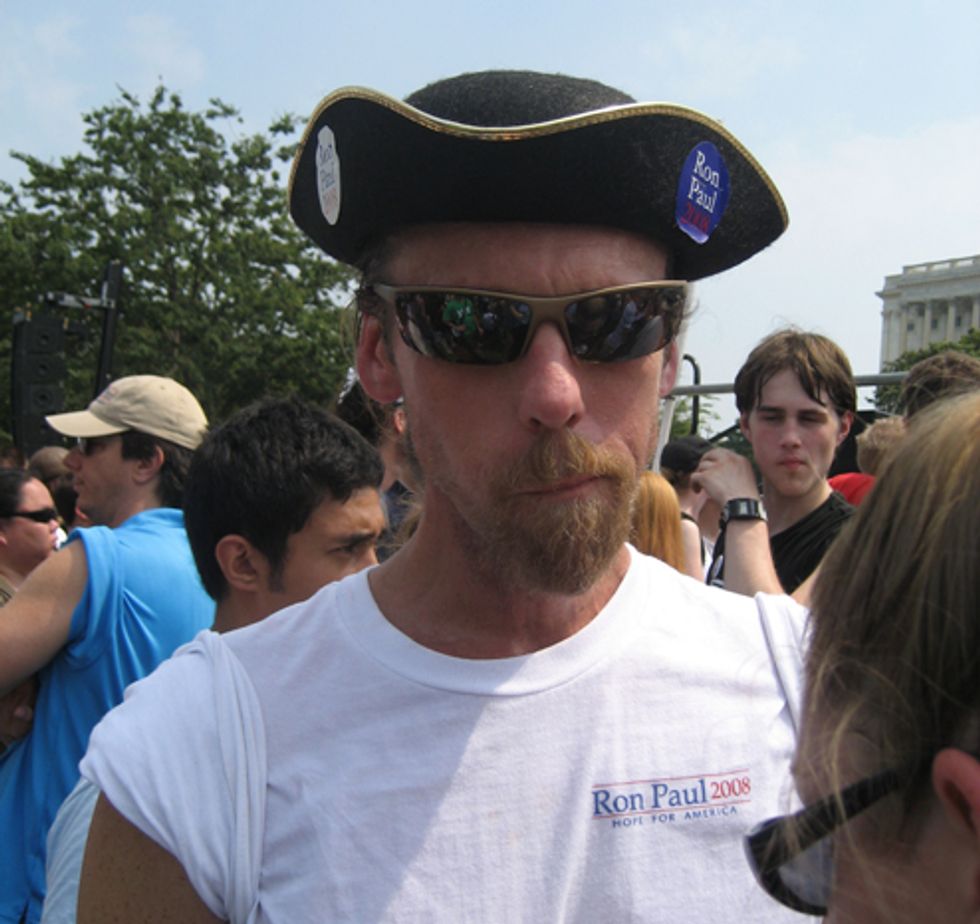 Thus concludes the "No Teeth" section. Who got $5 for having sex with one of them?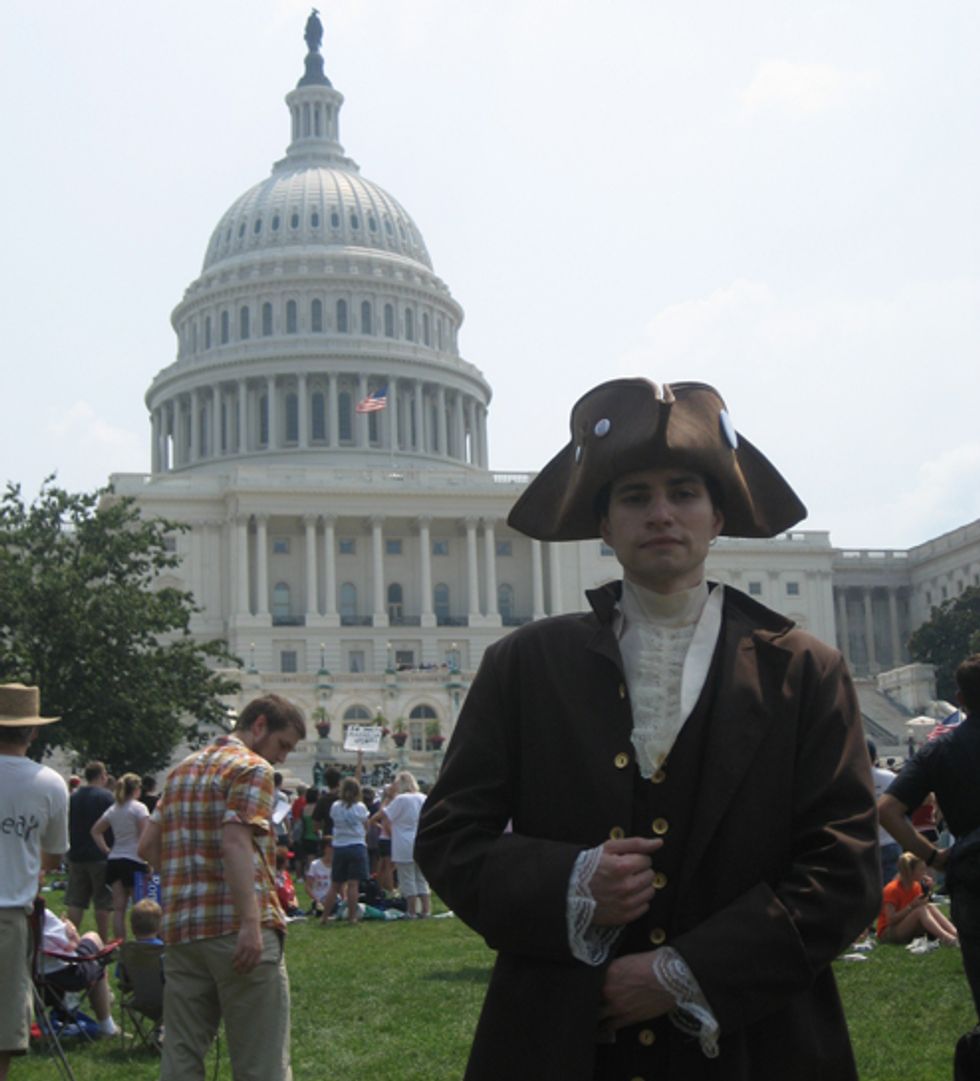 A Patriot (Jesus).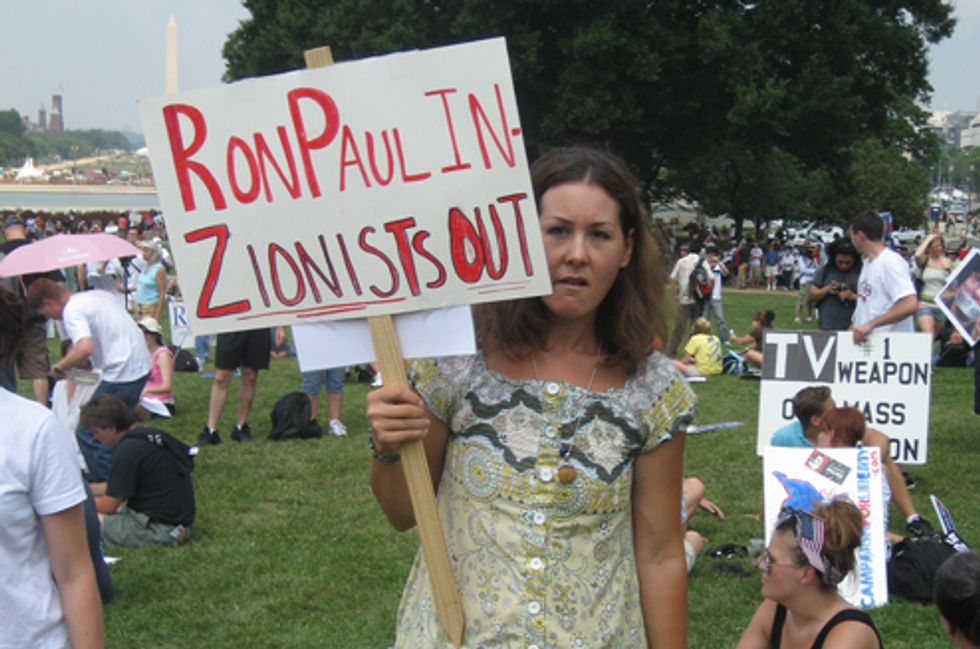 A Muslim.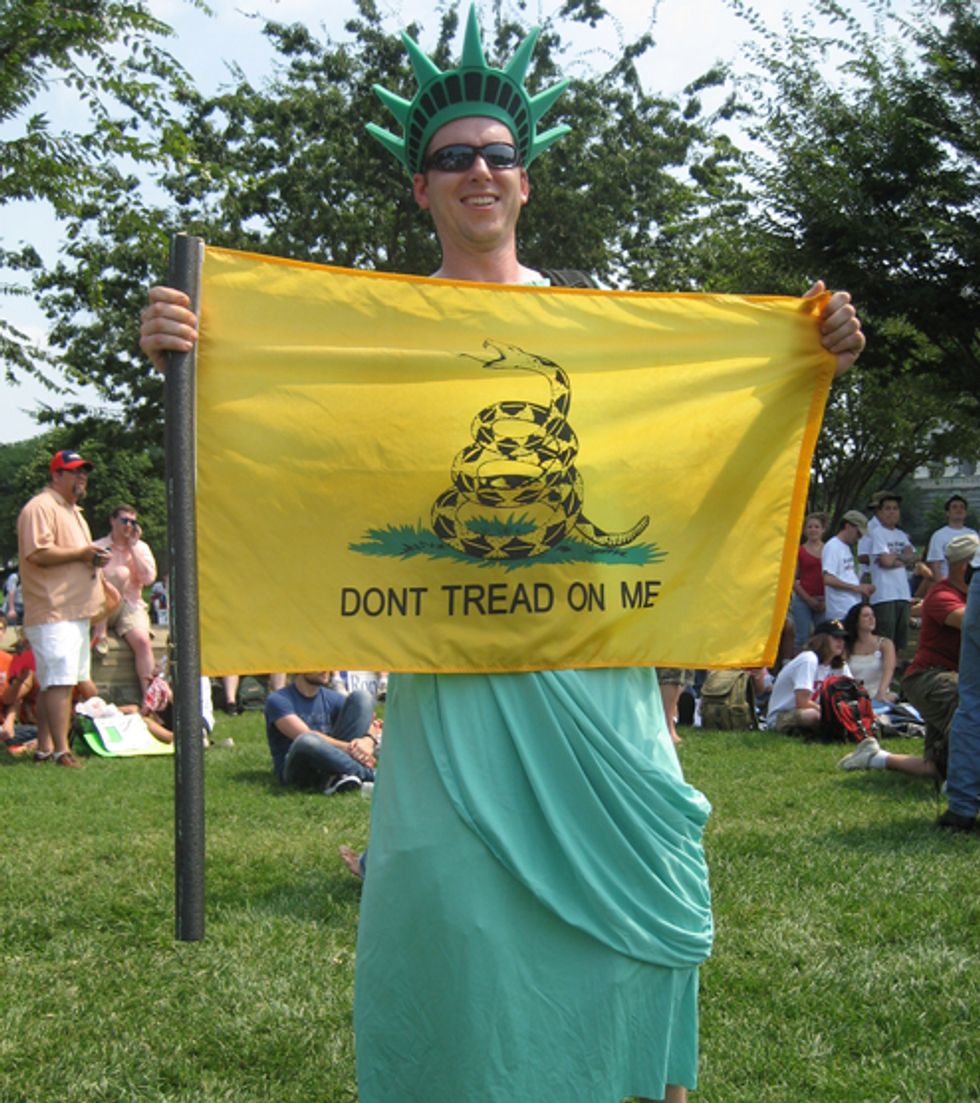 A transsexual.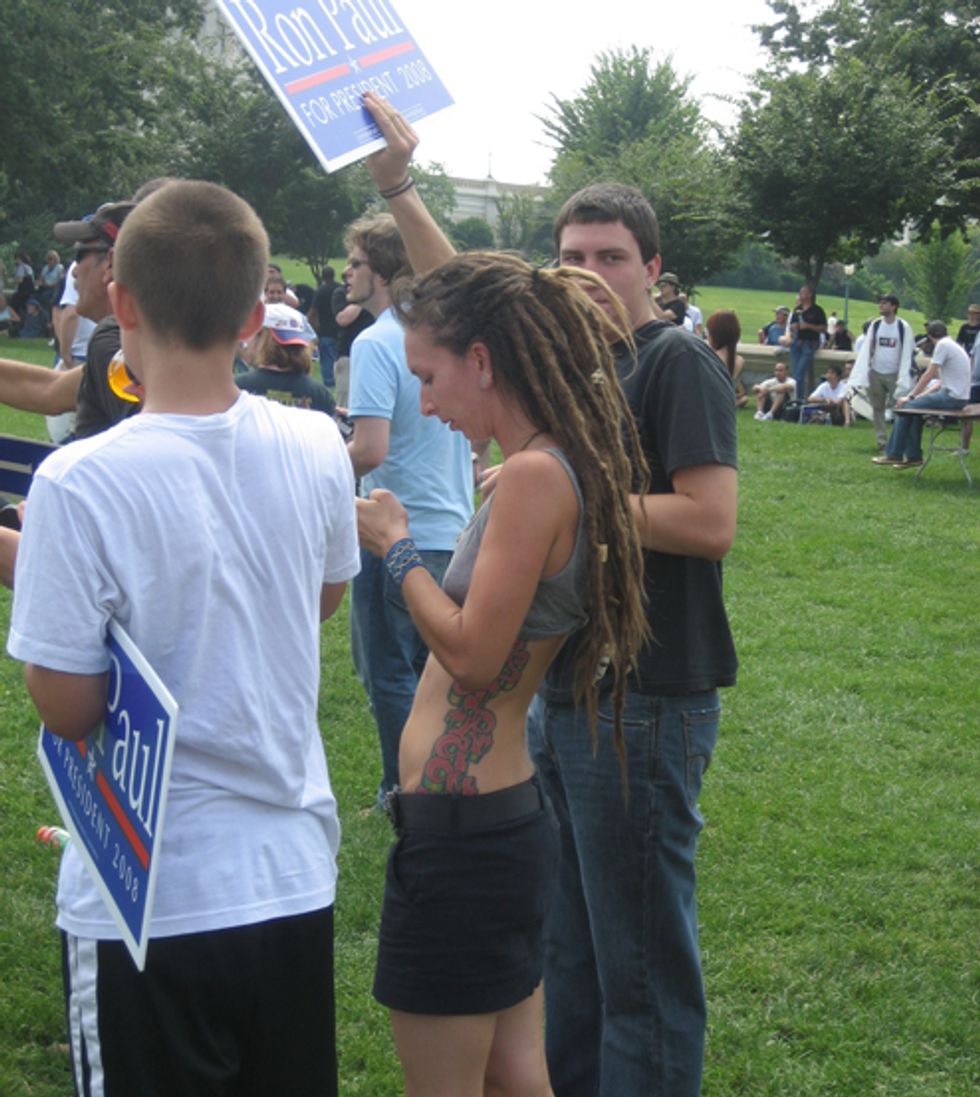 Jesus' wife, Cleopatra.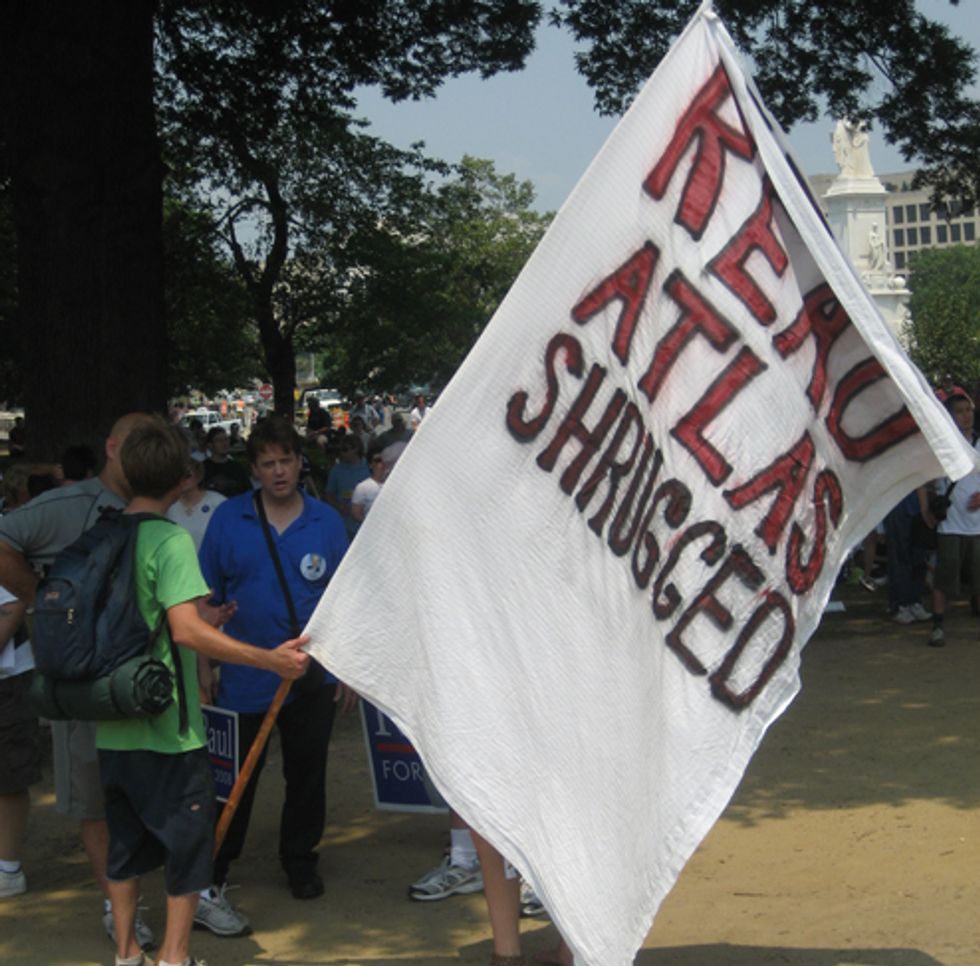 Can I GET A FUCKING CUP OF WATER AT THIS RALLY instead of READ THE LONGEST SHITTIEST BOOK EVER?
More photos to come, including those of your Roving Gang of Wonkette Drunks.