Your Weekly Top Ten Has Few Opinions On Amy Klobuchar's Comb-Forks
popular
February 23, 2019 10:30 AM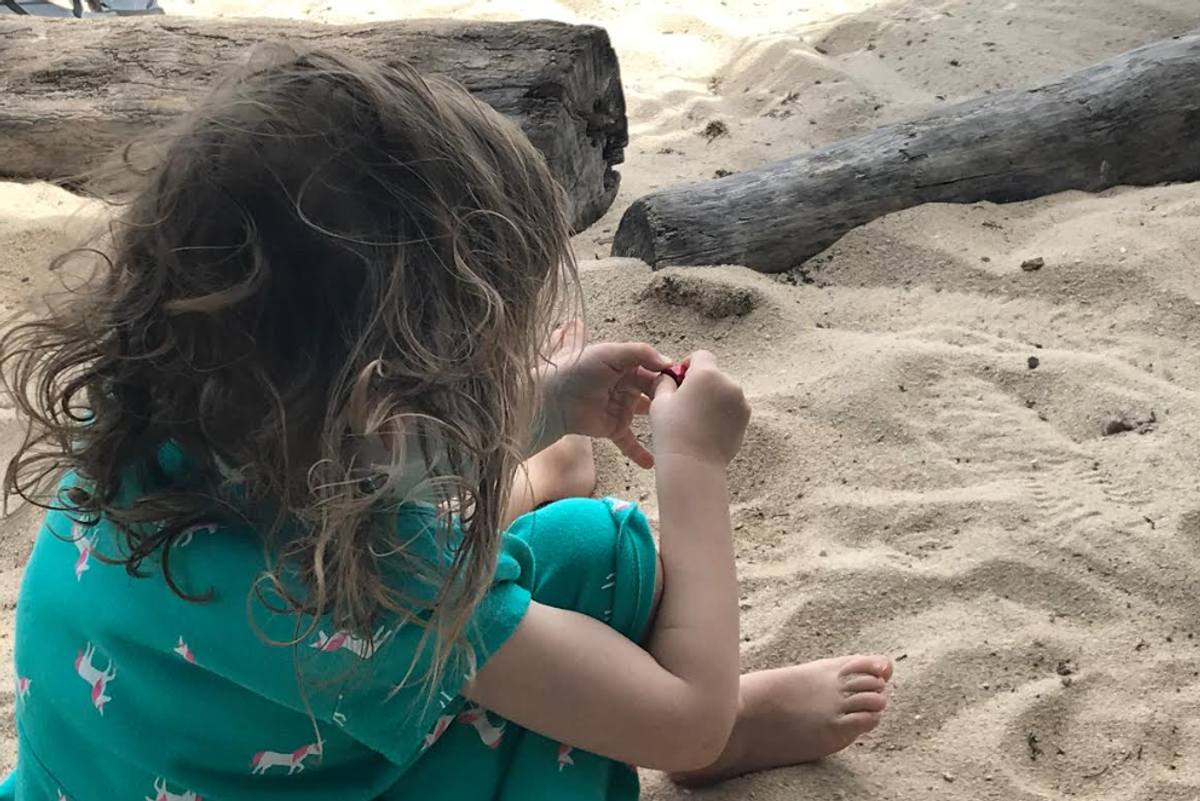 Greetings, it is a Saturday in Trump's America, which means the biggest story is that Amy Klobuchar ate a salad with a comb one time and according to some she was a REAL stinker about it. That is definitely for real some important stuff, and that is the end of our thoughts on that! (Maybe that is not the top story. LOL wouldn't know, we write top ten on Fridays!)
Anyway, Editrix is still down in Mexico, as you can see in the pictures of Wonkette Toddler doing Mexico things in this post, and she would like you to know that she IS TOO WORKING and is NOT SECRETLY AT A SANDALS IN JAMAICA EATING BON BONS IN AN OVER-WATER BUNGALOW. (Or is she?????? Nah.)
(OR IS SHE????)

(Nah.)
Anyway, it is time to count down the top ten stories! (OR IS IT?) (Nah.) (Oh wait, it is!)
---
Also hit the donation button below, because Wonkette is a NO ADS, NO SOROS BUX place, which means we are 100 percent funded by YOU! So please fund us. It's February, which is the time of the year where things get li'l bit tight. Thank you we love you.
Stories chosen as usual by Beyoncé:
10. Eric Trump Gonna Tell His Deadbeat Dad You Called His Deadbeat Dad A Deadbeat Dad
9. Elizabeth Warren Sending Her Aunt Bee To Give EVERYBODY Childcare!
8. Protesters Declare Donald Trump The REAL National Emergency
7. CNN Hires Trump Staffer With No Journalism Experience To Run 2020 Coverage
6. Relax, Everyone: Robert Mueller Is Not DUMPING YOU, Just Kidding Maybe He Is (OR MAYBE NOT!)
5. We've Asked This Before, But WHAT FUCKING SECRET IS PAUL MANAFORT WILLING TO DIE IN PRISON TO KEEP FOR TRUMP AND RUSSIA?
4. The 'God's Not Dead' People Made A Movie About Abortion, And Boy Is It Ever Full Of Lies
3. Trump Own Goals The Libs On Twitter. Again.
2. BREAKING: Trump Dumber Than Dry Dogshit, Jeff Sessions Racist As Fuck
1. Did Two Syphilitic Raccoons Just Fuck Each Other To Death In The Rose Garden, Or Was That Just Trump's Brain?
There you go! Those are good stories!
One more pic, of Donna Rose playing with the awesome toy they keep in the restaurant which means they have gone to this restaurant ALL OF THE TIMES: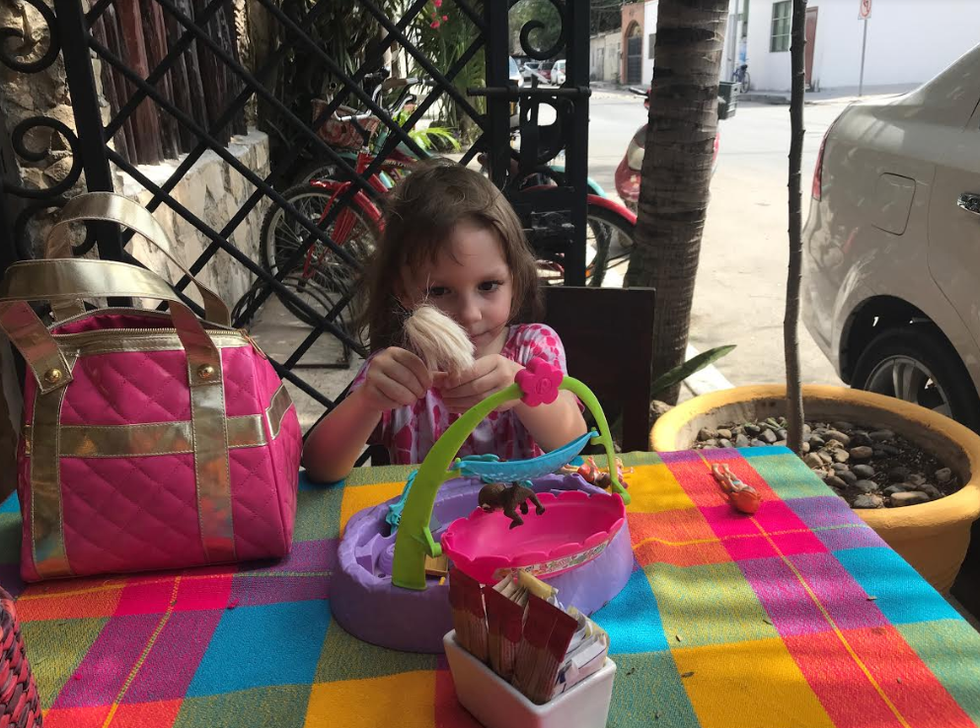 OK that's it, GOODBYE.

Love,
Wonkette
Follow Evan Hurst on Twitter RIGHT NOW, DO IT RIGHT NOW!
Wonkette is the ONLY NEWS ON THE INTERNET. Please give us money RIGHT THERE BELOW if you want us to live FOREVER.
Evan Hurst
Evan Hurst is the managing editor of Wonkette, which means he is the boss of you, unless you are Rebecca, who is boss of him. His dog Lula is judging you right now.
Follow him on Twitter RIGHT HERE.