Your Weekly Top Ten Is READY TO VOTE
popular
November 03, 2018 10:30 AM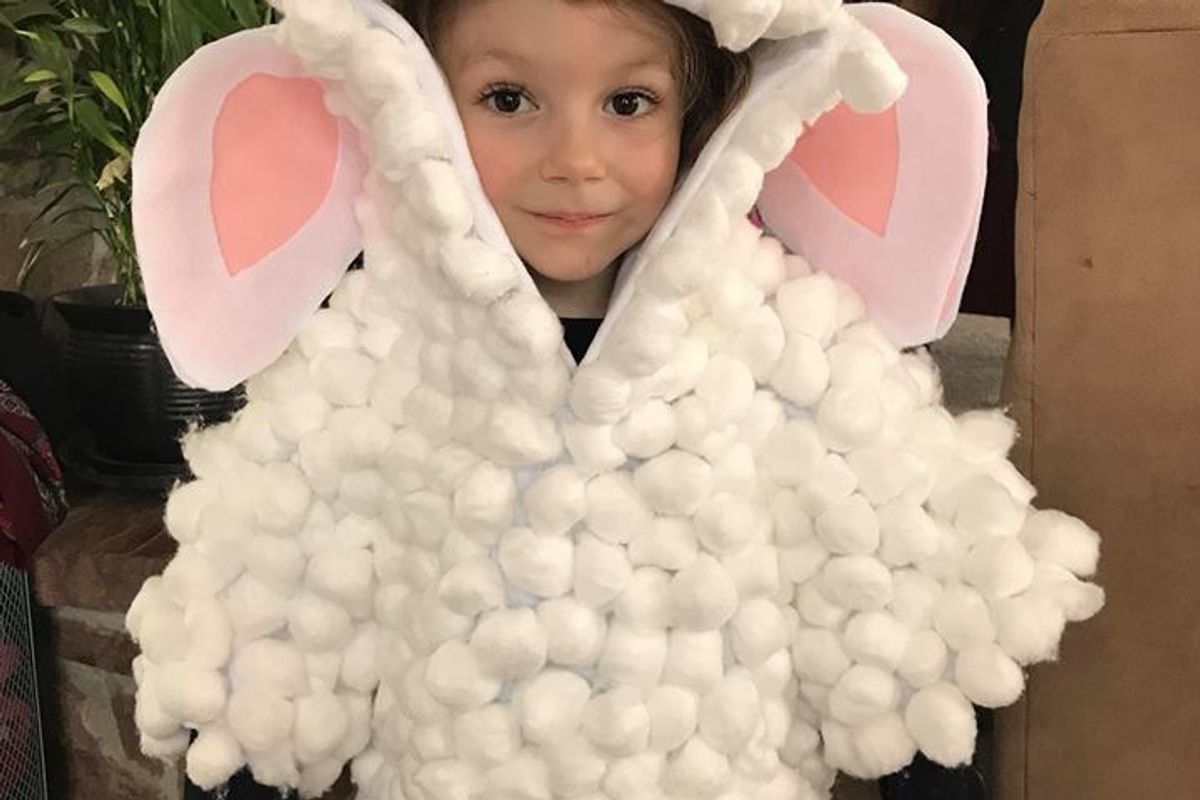 WONKERS. WHY THE FUCK ARE YOU HERE READING THIS? OK fine, you may read this post, but then GTFO, because the midterms are Tuesday and you have phonebanking and door knocking and other volunteering to do. Also if you have not voted you need to make your voting plan and check it twice, and then call your friends who maybe might not vote and make sure they vote. That is all we have to say about that.
The picture above is the Official Wonkette Halloween Sheep Of Voting. If you don't do your part, she will BAA at you in the night, and you won't like it.
OK shall we count down your top ten stories of the week? Si se puede!
---
Stories chosen as usual by Beyoncé:
10. Caravan Bebes Finally Get Chance To Dance And Play
9. You're Not Gonna Believe This, But Steve King Did Nazi Stuff Again
8. Trump Won't Stop Until We Are All Dead.
7. Shut Your Smug Faces About The Teens Trick-Or-Treating, I Mean Jesus Christ
6. SARAH HUCKABEE SANDERS GONNA YELL A LOT NOW
5. Jacob Wohl's Imaginary Robert-Mueller-Accusing Girlfriend Had To Go Back To Canada We Guess
4. The Eight Best Science Horror Movies!
3. Looks Like 'Bomb Stuff' Suspect Is Trump MAGA Idiot Of Our Dreams!
2. Today's Open Thread Brought To You By Donald Trump's Open Umbrella.
1. TFW You Try To Pay Women To Accuse Robert Mueller Of Rape But Just End Up Boning Yourself
Hooray, what a Jacob Wohl week! Wait, that is not hooray. That is stupid.
Anyway, GO GET OUT THE VOTE, STOP FUCKING TALKING TO US, YOU HAVE WORK TO DO.
Love,
Wonkette
Follow Evan Hurst on Twitter RIGHT NOW, DO IT RIGHT NOW!
Wonkette is the ONLY NEWS ON THE INTERNET. Please give us money RIGHT THERE BELOW if you want us to live FOREVER.
Evan Hurst
Evan Hurst is the managing editor of Wonkette, which means he is the boss of you, unless you are Rebecca, who is boss of him. His dog Lula is judging you right now.
Follow him on Twitter RIGHT HERE.