Your Weekly Top Ten Is Too Tired To Write A Headline
popular
October 19, 2019 10:30 AM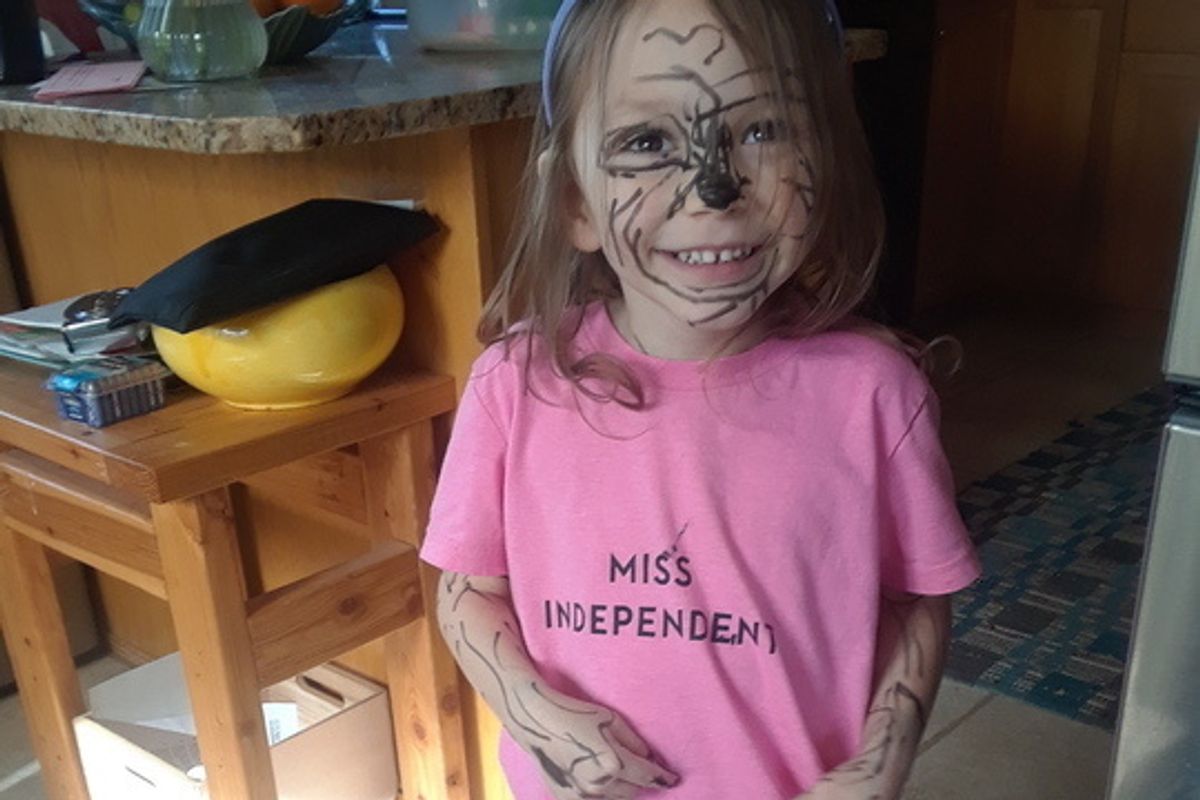 TOP TEN, HEY!
Before we count down the top ten stories of the week, here is your obligatory money beg, because if you love Wonkette, we need you to SUPPORT WONKETTE. Give us money to keep the lights on up in here! Better yet? SUBSCRIBE MONTHLY! Or up your subscription! Thank you, we love you, you pay our rent, especially because of the pic of Wonkette toddler who has marked up her face like a ferocious tiger, RAWR.
Also, have you been to the Wonkette Flea Market lately, in order to find some rare finds? We have all kinds of merches, like t-shirts and coffee cups featuring your favorite candidates, and also just Wonkette-branded swag. Maybe there is some you do not have! GO FIND OUT.
Ready to count down the top stories? Yes, you are.
---
Stories chosen as usual by Beyoncé:
10. Why Is Pat Robertson Dropkicking Trump Into Hell Today, WAIT WHAT?
9. These Are Just Some Really Good Jams About How The Earth Is Flat And Gravity Is Not Real
8. Sorry About Your Trump Slob Picnic, Minneapolis
7. Trump Not Sure If Rudy Giuliani Is Literal Actual Foreign Agent ¯\_(ツ)_/¯
6. Liz Cheney Knows Who's Really Murdering The Kurds, And It Is DAMN YOU ADAM SCHIFF!
5. Mick Mulvaney: Trump Committed Ukraine Crimes, It Was Awesome, GET OVER IT!
4. Bombshell Congressional Testimony Gently Suggests NYT's Ken Vogel Is Bad Reporter
3. Let's Meet Rudy Giuliani's Team Of Dipsh*ts, Most Of Whom Are In Jail Or Under House Arrest In Vienna Right Now
2. Who Invited Tulsi? Your Democratic Debate Liveblog!
1. Four Different Federal Courts Told Trump to Go Fuck Himself Yesterday
Those are good stories!
OK that is all, go with God, etc.
Love,
Wonkette
Follow Evan Hurst on Twitter RIGHT HERE, DO IT RIGHT HERE!
Wonkette is ad-free and funded ONLY by YOU, our dear readers. Click below to keep the lights on, please. We appreciate you, most of the time.

Evan Hurst
Evan Hurst is the managing editor of Wonkette, which means he is the boss of you, unless you are Rebecca, who is boss of him. His dog Lula is judging you right now.
Follow him on Twitter RIGHT HERE.