Your Wonkette: WRONG ABOUT A THING
Legal
December 04, 2020 03:03 PM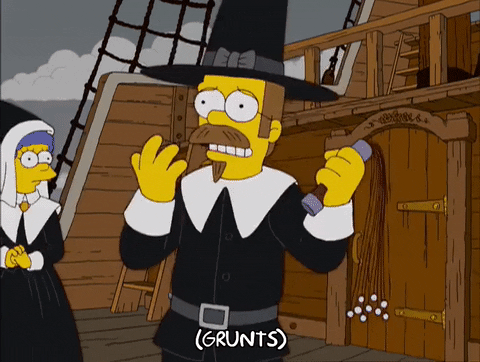 It sucks to be wrong. But I was, and I'm here to cop to it. WHAR COOKIE?
On Wednesday, we published a post on an unsealed document in the US District Court of DC. In a heavily redacted order, Chief Judge Beryl Howell overruled claims of attorney-client privilege and granted the government access to communications regarding an alleged pardons-for-bribes scheme.
Hmmmmm, we thought, Gotta be those hairball lawyers Joe diGenova and Victoria Toensing.Rudy Giuliani and them have been making wild assertions of privilege for a year now to cover up all their Ukrainian ratfucking to smear Joe Biden.
NOPE. Not even close.
---
Tell the people how wrong I was, NYT:
A federal judge in Washington unsealed heavily redacted court documents on Tuesday that disclosed the existence of the investigation into possible unregistered lobbying and bribery. The people said it concerned efforts by the lawyer for Mr. Kushner, Abbe Lowell, and the fund-raiser, Elliott Broidy, who pleaded guilty in October to a charge related to a different scheme to lobby the Trump administration.

A billionaire real estate developer from the San Francisco area, Sanford Diller, enlisted their help in securing clemency for a Berkeley psychologist, Hugh L. Baras, who had received a 30-month prison sentence on a conviction of tax evasion and improperly claiming Social Security benefits, according to the filing and the people familiar with the case. Under the suspected scheme, Mr. Diller would make "a substantial political contribution" to an unspecified recipient in exchange for the pardon. He died in February 2018, and there is no evidence that the effort continued after his death.
Who????
TLDR: Hugh Baras, a septuagenarian California psychiatrist convicted of tax evasion in 2014, was desperate for a pardon, so he turned to his good buddy Sanford Diller, a real estate billionaire, major GOP donor, and non-practicing attorney. Diller reached out to Elliott Broidy, the former RNC finance chair and Trump ally who recently pled guilty to violating the Foreign Agents Registration Act. Broidy, who insists that he was not the one deputized with reminding the White House of what a good donor Diller and Baras had been in the past and might be again in the future, put Diller in touch with attorney Abbe Lowell, who also represents Jared Kushner. And then someone approached the White House Counsel's Office to make sure that the "clemency petition reached the targeted officials."
In the end, there was no pardon. Baras served his sentence and was released last year, Diller passed away in 2018, and Broidy is probably on the hunt for his own pardon by now.
Your Wonkette regrets the error and will think deeply about our sins over a Friday afternoon glass of Malbec.
[NYT]

Follow Liz Dye on Twitter RIGHT HERE!

Please click here to support your Wonkette. And if you're ordering your quarantine goods on Amazon, this is the link to do it.
Liz Dye
Liz Dye lives in Baltimore with her wonderful husband and a houseful of teenagers. When she isn't being mad about a thing on the internet, she's hiding in plain sight in the carpool line. She's the one wearing yoga pants glaring at her phone.