Yuppies, Is There Anything They Won't Overpay For?
News
April 08, 2010 05:27 PM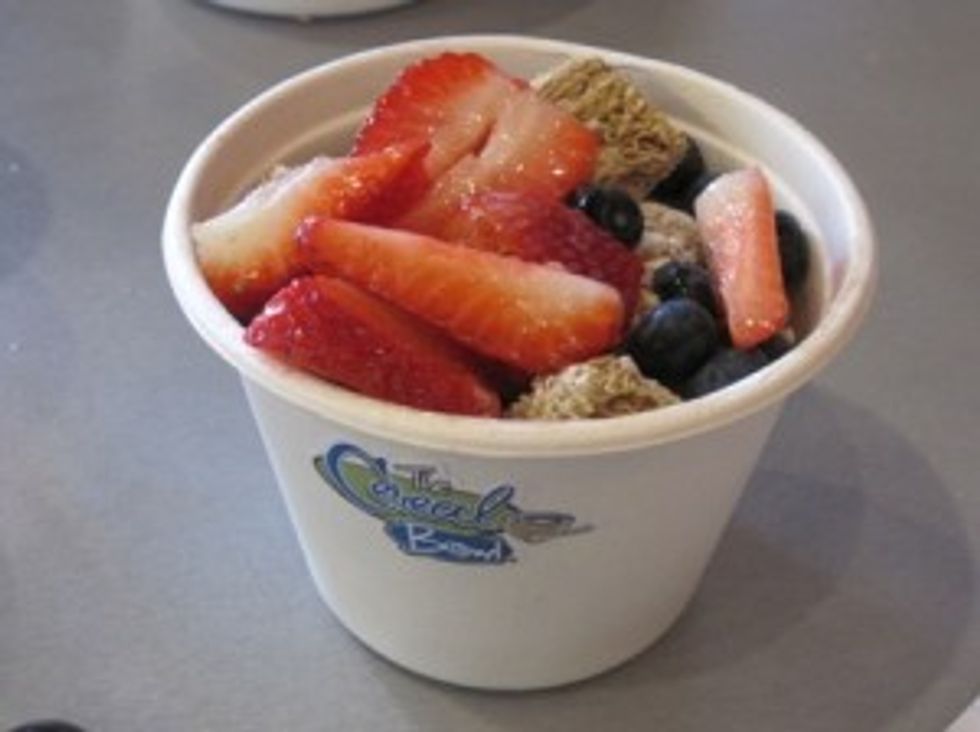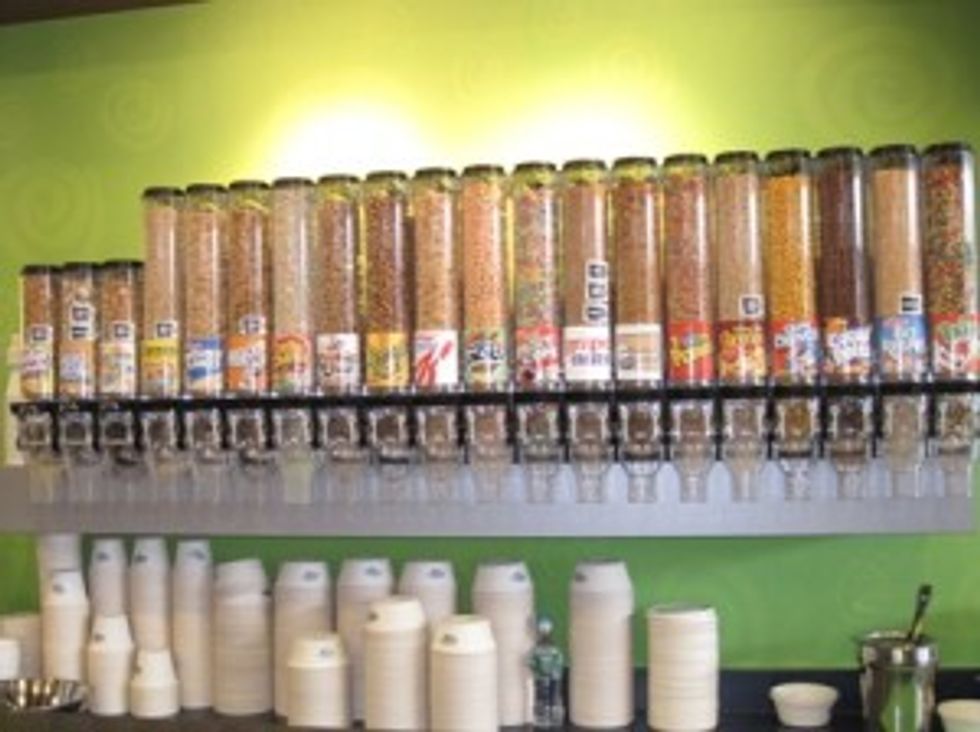 Do you like cereal? Do you like eating multiple cereals at once? Do you have any dignity? If you answered yes to the first two and no to the last, then The Cereal Bowl in the now semi-revived Cleveland Park might just be for you! Even though there really is nothing more simple, nothing that connects man more with his roots, than his ability to put cereal in a bowl, add milk, fruit, whatever, and eat it, for breakfast, in his home, this task can now be completed for $4 at a place of business. This is either the stupidest concept ever, or… nope, nope. This is the stupidest concept ever.
---
But for a business like this to even exist, it must mean that all of this economic unpleasantness can't be that bad after all. Hooray the recession is over!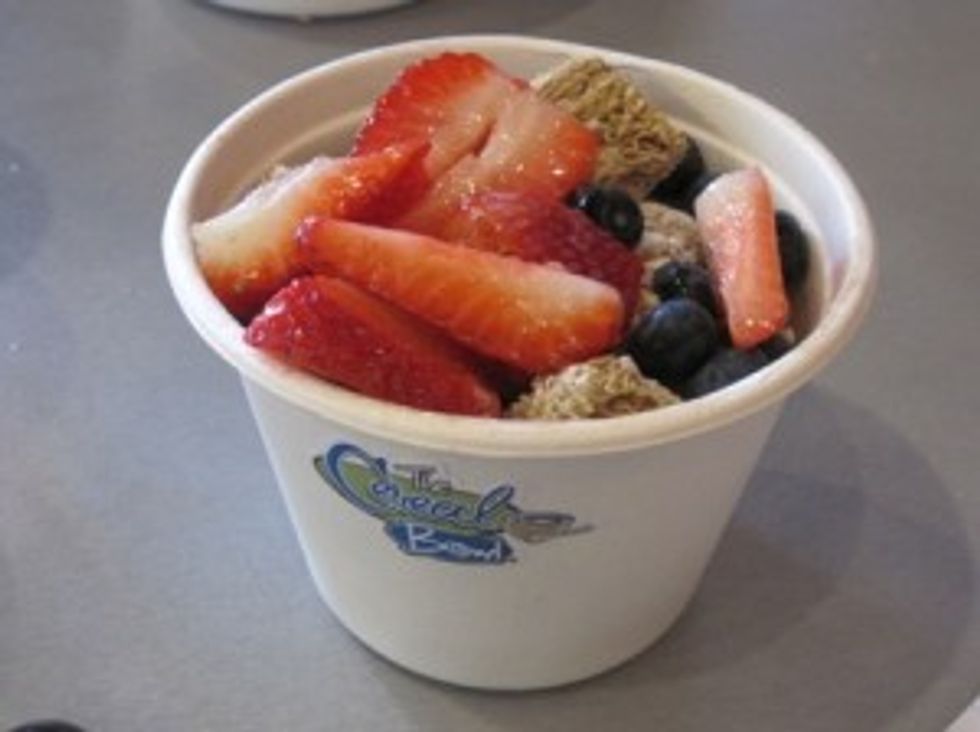 This is a Cereal Bowl. Your Wonkabout created it all by herself, but if you're too stupid to choose four brand name cereals to put together in a bowl, the store offers some "signature blends." Babysitting your diabetic little brother and feel like getting him to shut up for awhile? Get him the "Sweetest Thing" bowl -- Lucky Charms, Cinnamon Toast Crunch, Fruity Pebbles, VANILLA WAFERS and Rainbow Sprinkles.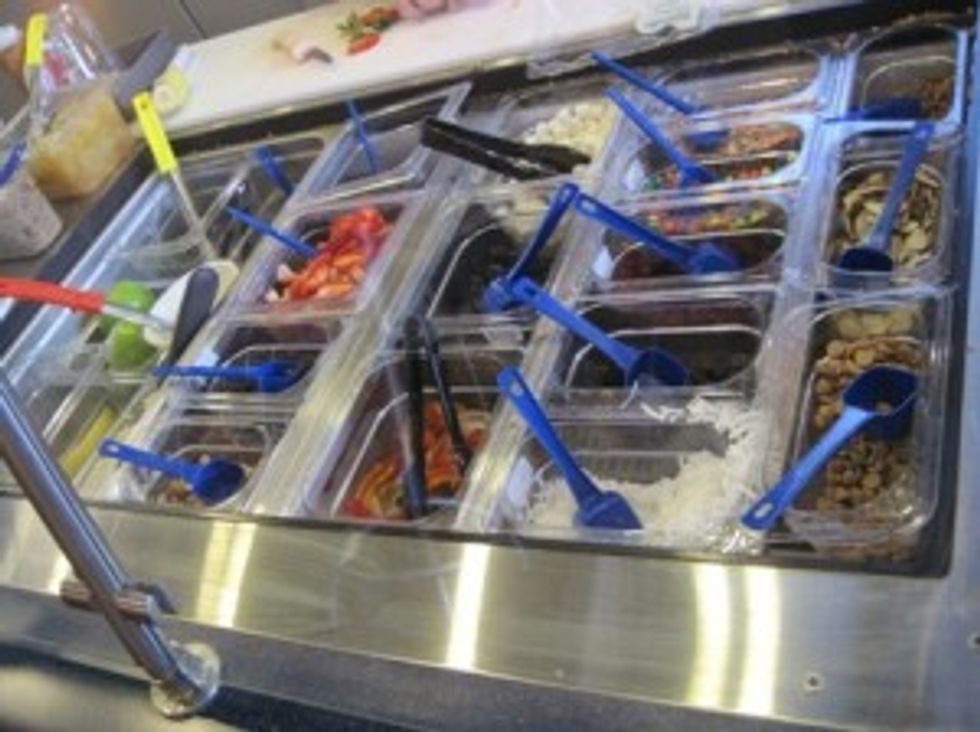 This is the toppings bar, as cereal, like its close relative frozen yogurt, must be topped with such goodies as gummy worms, chocolate chips, marshmallows, and sprinkles. This is the station where you get to get back at your parents for making you eat Cheerios with bananas and not candy for breakfast.
If it was at least a do-it-yourself cereal bar it would be a little less baffling, but it's not.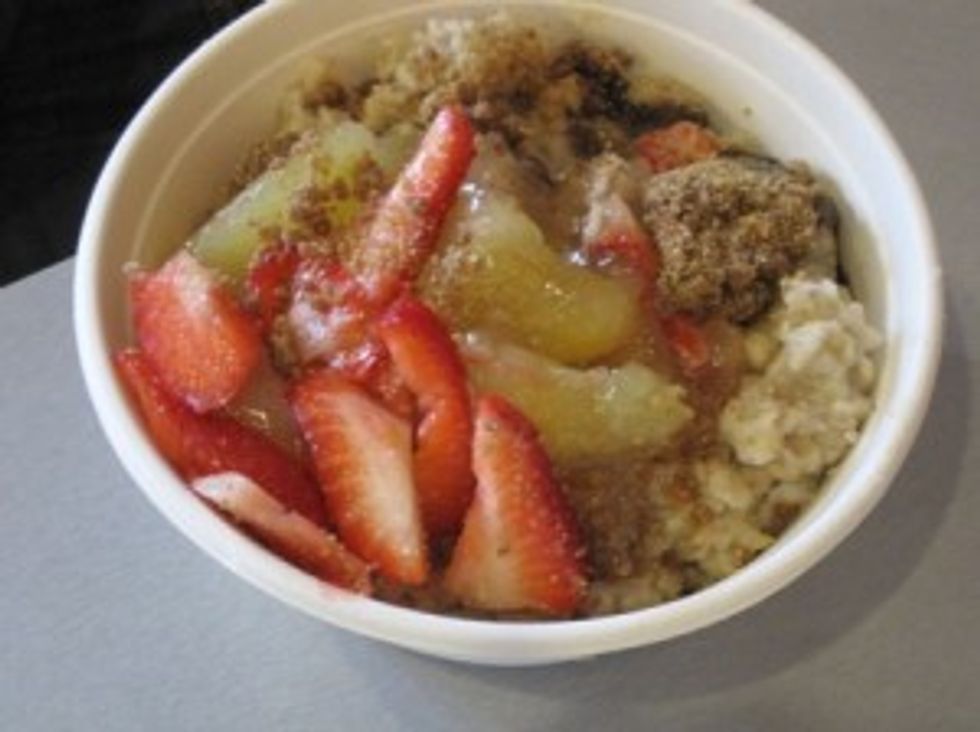 Oatmeal is a fine, healthy breakfast snack, especially when it comes with apple pie filling, strawberries, caramel and graham cracker bits as it does in this signature blend, ironically called 'Mother Knows Best.' Fun fact: This is what Sarah Palin serves Trig for breakfast when she is not neglecting him.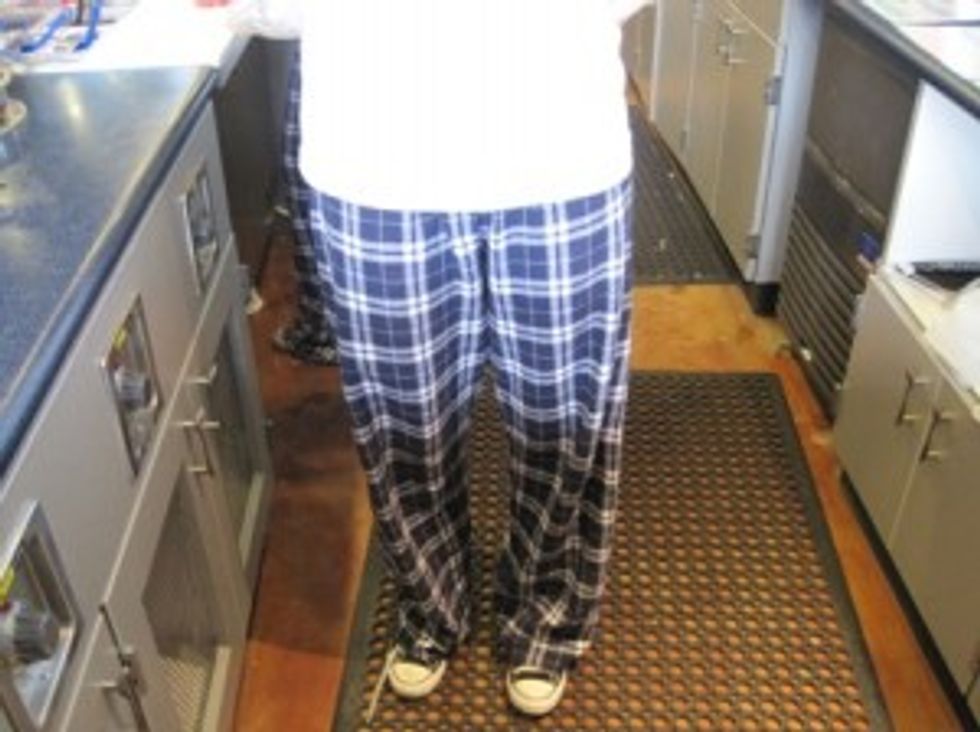 To add insult to injury, the employees all wear a "uniform" of pajamas. This is why the terrorists hate us.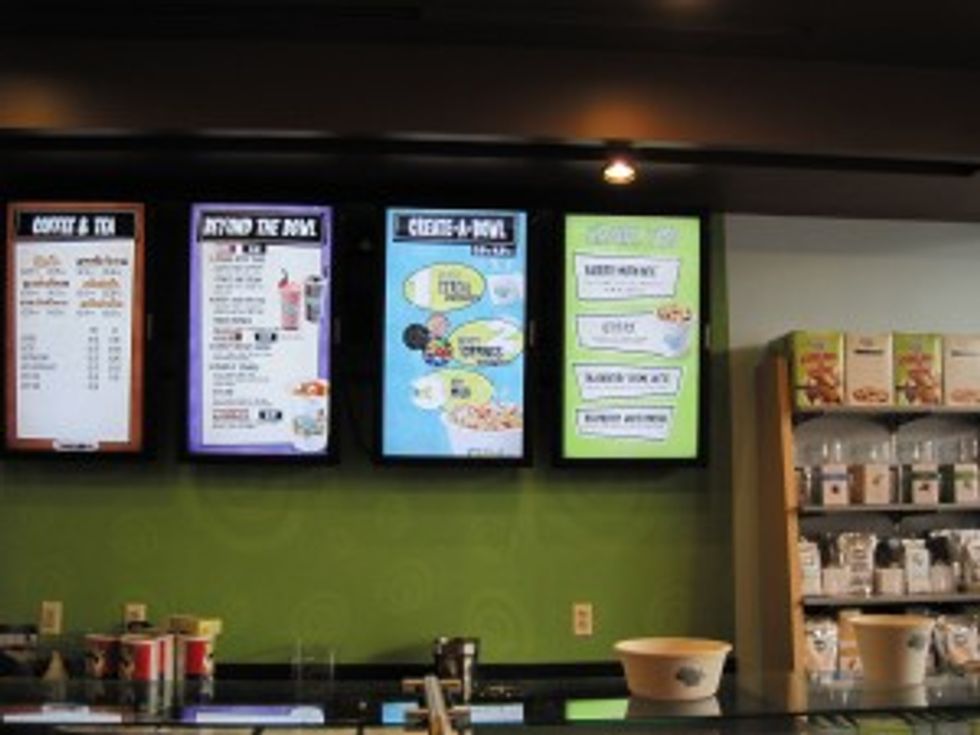 Some say having a place like this makes us as cool as New York. These people have not been to New York.
We would like to take the time to point out the redeeming qualities of The Cereal Bowl, because, amazingly, it has some.
Despite being one of the wealthiest areas in DC, Cleveland Park is dying, so a new business is a good thing! And we can all take comfort in the fact that the clientele is mostly high school kids using their parent's money to buy cereal and not drugs!

It's hard to find a good cup of coffee, pastry or breakfast sandwich in Cleveland Park and the Cereal Bowl does sell these elusive items.

If you don't add shit to your oatmeal, it can be a healthy breakfast item, and their oatmeal is cheaper and way better quality than the instant crap you get at Starbucks.

They also have parfaits, low-fat vanilla yogurt and granola with a topping of your choice (please not gummy worms), which also fall into the "healthy, reasonably inexpensive, way better than the crap you can get at Starbucks" category.
Basically, all the non-cereal aspects of the Cereal Bowl are great. And, for what it's worth, we go out for eggs, sandwiches, toast, soup, etc. all of which we can make at home, so why should cereal be any different? We're just scared for the next idiotic, gimmicky place that will call the District home: "Random shit for pregnant chicks." "The Stoner's Pantry." "Tap Water on Tap..."
The Cereal Bowl, 3420 Connecticut Ave NW, Washington, DC 20008, 202-244-4492