​ZEE TRUMP NAZI ISS VERY ANGRY AT ZEE SOCCER LADY!
News
July 11, 2019 04:20 PM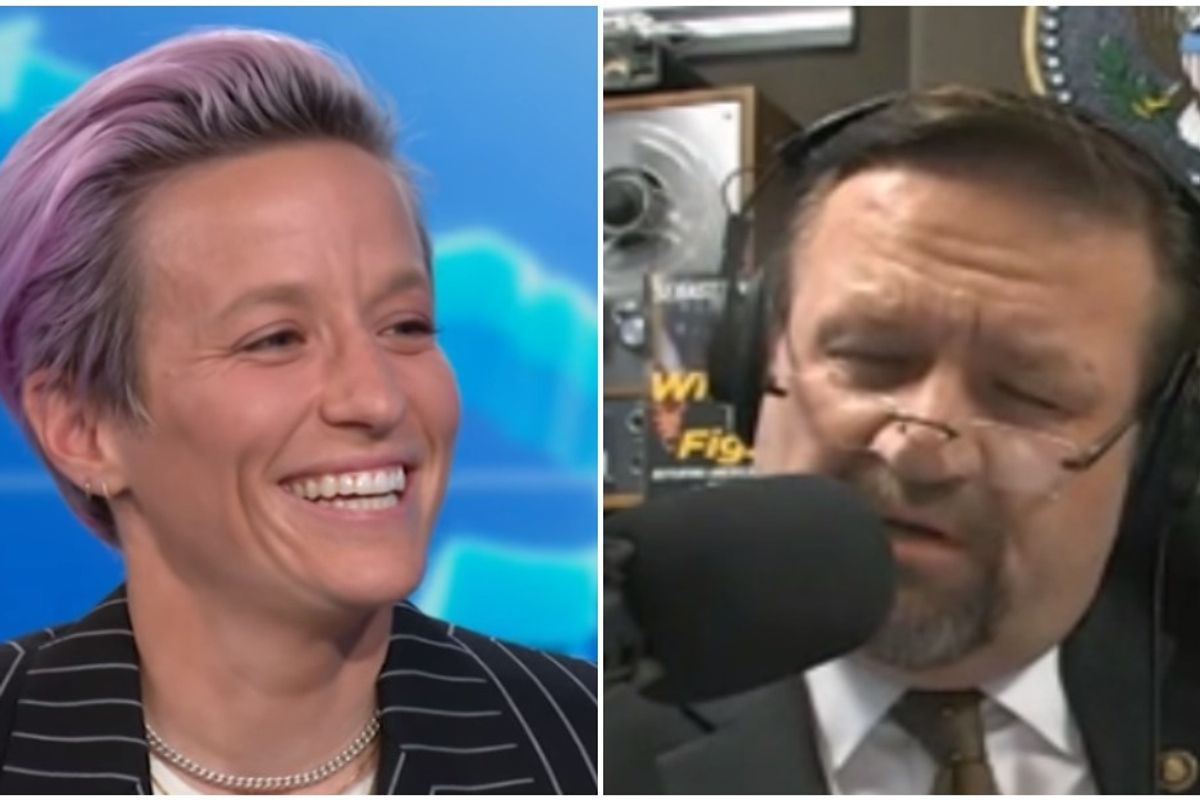 Did we not tell y'all conservative men are losing their SHIT over Megan Rapinoe? Well, we have another entry for the "Most Pathetic White Man" contest, and it is Sebastian "If Goebbels Drove A 4-Cylinder Mustang" Gorka, who is double-parking his unsolicited opinions ALL OVER Rapinoe's very badass week, and we think he's the most ridiculous yet. Did you know that the women of the US national soccer team are trying to DESTROY ALL OF JUDEO-CHRISTIAN CIVILIZATION? (Remember that when people like Gorka say "Judeo-Christian," they are merely using the "Judeo" part to try to pretend their movement isn't simply a white Christian supremacist movement. There is nothing "Judeo" about them, and they tend to believe that most people who are actually "Judeo" are godless heathens. Just to clear that up!)
Because Wonkette is nothing if not mature, and because we love making fun of fake "Doctor" Gorka and the affected accent he wears, in order to sound more like his Hungarian Nazi pals, we're just going to steal the transcript from Media Matters and translate it into a purer version of Gorka-ese:
---
SEBASTIAN GORKA (HOST): You won't believe it.
ZHOO WON'T BELIEVE ZISS!
You know this woman who dyes her hair,
ZISS WOMAN? WHO DYES HER HAIR?
who thinks she's a big warrior,
WHO SINKS SHE IS BIG VARRIOR?!
from the American soccer team?
FROM ZEE AMERICAN SOCKHCKHCKER TEAM?
Now, think of this, dear friends -- this is a woman who represents America.
She has the phrase, the letters, "USA" on her jersey, and our flag -- and this is how she behaves at the parade to celebrate our -- not her -- our nation's victory.
SINK OF ZISS! MEGAN RAPINOE IS VEARING AMERICAN JERSEY! AND ZISS IS HOW SHE BEHAVE!
At this point Gorka plays audio of Rapinoe being silly after the team got the keys to New York City, riffing off the "Hide your kids, hide your wives" famous viral clip that Gorka might know about if he wasn't such a recent immigrant and didn't refuse to assimilate to American culture. Rapinoe also said "fuck" a couple times in the clip, because she is allowed to say "fuck."
NOW BACK TO ZEE TRANSCRIPT!
"I got the keys, hide your kids, hide your wives because I'm coming to your house, and I'm coming for you beeps." Yeah, what do you think? Coming for your children? I'm coming for your children?
IS ZEE SOCCER LESBIAN COMING TO DOCTOR GORKA'S HOUSE?!?!?! ZEE SOCCER LESBIAN CANNOT HAVE DOCTOR GORKA'S WIFE! GO 'VAY, SOCCER LESBIAN! BEFORE DOCTOR GORKA CALLS ZEE SECRET POLICE ON YOU!
Is this person clinically disturbed?
Or is she merely aware of all internet traditions???

What kind of -- if that's what you think or feel, that's bad enough, and you should be investigated. You should be examined, you should be interviewed, perhaps not just by police officers but by mental health professionals. "I'm coming for your children?" But she doesn't just think it, she says it on camera.
LIKE ZISS! SHE SAYS IT LIKE ZISS!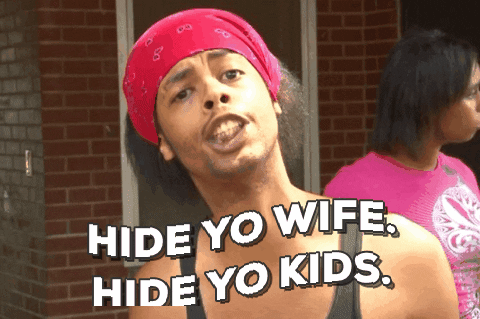 Giphy
What does it mean about the people on the U.S. Women's soccer team?
VAT DOES ZISS MEAN ABOUT ZEE SOCCER LADY?!
Yeah, that's why we're here, friends. That's why I want to enlist you to be part of the solution.
BUT NOT ZEE FINAL SOLUTION! ZAT IS NOT YET!
They've gone insane, and they want to destroy everything that is wholesome in our country and in our Judeo-Christian civilization. "I'm coming for your wives, I'm coming for your children" -- that's what psychotics think, it's what psychotics say.
Y'all. We cannot.
This fucking dork spent literal MINUTES on his unpopular vanity radio show freaking out that Megan Rapinoe quoted one of the world's most famous internet memes, and he extrapolated from it that the women's soccer team is trying to destroy all of Judeo-Christian civilization.
And these people wonder why we think they're such goddamned clowns.
On that note, have an OPEN THREAD.
Follow Evan Hurst on Twitter RIGHT HERE, DO IT RIGHT HERE!

Wonkette is ad-free and funded ONLY by YOU, our dear readers. If you love Wonkette, SUPPORT WONKETTE.

Evan Hurst
Evan Hurst is the managing editor of Wonkette, which means he is the boss of you, unless you are Rebecca, who is boss of him. His dog Lula is judging you right now.
Follow him on Twitter RIGHT HERE.