Lordy, There Are Tapes! Wonkagenda for Wed., Aug. 15, 2018
Elections
August 15, 2018 09:20 AM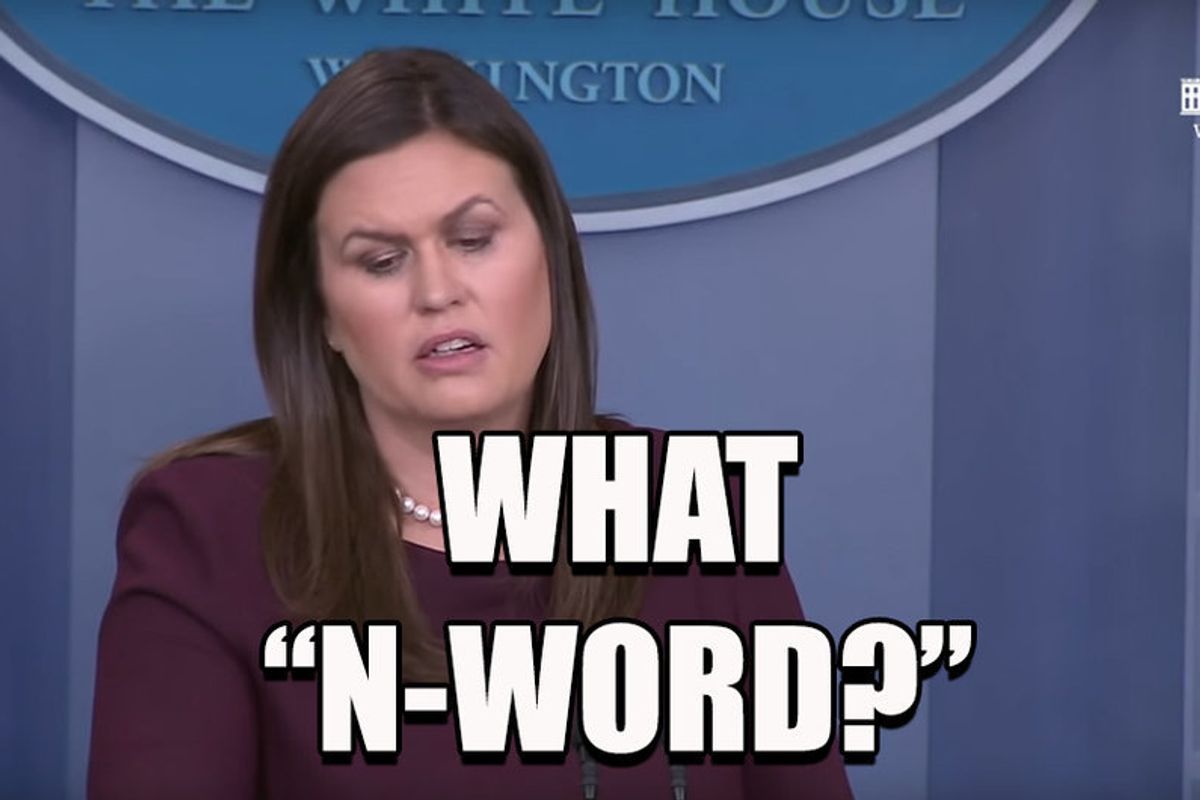 Morning Wonketariat! Here's some of the things we may be talking about today.
---
Closing arguments will begin today in Paul Manafort's Ukrainian blood money trial after lawyers for Manafort rested yesterday. Curiously, the judge spent hours behind closed doors with attorneys and produced more sealed documents, and held more closed meetings with members of the jury. HHMMMMM

Here's a LONG list of witnesses that the prosecutors never had a chance to call to testify against Manafort, including Manafort's wife, former son-in-law, an oligarch, bank employees, and an FBI agent.
The evil hand of Stephen Miller strikes again in new court filings by the ACLU. The group accuses US Citizenship and Immigration Services of a "cruel bait and switch" trap operation after reports of ICE agents showing up to arrest people invited to discuss their permanent residency processes.
A Pennsylvania grand jury is accusing the Catholic church of hiding decades of sexual abuse after finding 300 "predator priests" molested more than 1,000 children -- and there were likely thousands more.
Later today the Senate will head back to the Hill to ram through more judicial appointments. WaPo has new reporting this morning detailing how Trump's assault on the federal courts is being spearheaded by Mitch McConnell, who sees an opening to reshape America through the court system. Enjoy your patriarchal religious dystopia!
New reporting from a government watchdog and Forbes is adding to the laundry list of scandals and ethics violations faced by Commerce secretary Wilbur Ross. Ross ALLEGEDLY has been using his position in government to short stocks and make oodles of cash.
Dana White, the Trump appointed chief Pentagon spox, is being investigated after reports surfaced that she'd been using department staffers to run her errands, like picking up snacks and panty hose, drive her around in bad weather, fetch dry cleaning, and fill out her personal financial paperwork. Who does she think she is, Scott Pruitt?
The defense industry is salivating at the chance to shoot stuff into space, but they're waiting to see if Mike Pence's Space Force will actually stick its landing.

House Democrats bitched out corporate piece of shit FCC Chairman Ajit Pai for lying to Congress last year about a mythical "cyber attack" that silenced pro-net neutrality comments. In a written statement, members demanded to know why he still hasn't bothered to correct his testimony.
Trump is headed to the Hamptons to raise money with a bunch of super rich Republicans he'll casually forget to mention the next time he tries to act like a blue collar guy.
Omarosa claims Betsy DeVos wants to "replace public education with for-profit schools", and that Trump calls her, "Ditzy Devos." This is one Omarosa story we actually believe.
During yesterday's (rare) White House press briefing, Sarah Huckabee Sanders refused to say if she's signed an NDA, and that she "can't guarantee" there isn't a tape of Trump saying the "N-word."

This morning Sanders (kind of) apologized for lying and saying Donald Trump made more jobs for black people than the black guy who had the job before him. Did we mention Donald Trump has a great relationship with the blacks? He's made many black jobs! Remember that time he hung out with Kanye?
Here's a quick rundown of yesterday's stunning primary results, and one of those nerdy summaries about what it all means moving towards November!
People around the country are wondering what's the matter with Kansas after Republican Gov. Jeff Colyer conceded to state secretary Kris Kobach in the state gubernatorial primary. Colyer promised not to seek a recount as Kobach would just claim he won it anyway.
In another shocking upset, former presidential candidate and two-term Republican Gov. Tim Pawlenty lost his Minnesota comeback bid to the decidedly pro-Trump Jeff Johnson.
Christine Hallquist became the first openly transgender gubernatorial candidate to be nominated by a major party after Democrats in Vermont picked her to challenge Republican Gov. Phil Scott.
Virginia Democrats are suing the state Board of Elections to kick independent candidate Shaun Brown off the ballot in the VA 2nd after claims surfaced that aides for Republican Rep. Scott W. Taylor forged signatures, some of which are from dead people, to get Brown on the ballot and split the vote in November. Maybe Brown's slogan can be, "Bring out your dead (to vote)?"
Keith Ellison easily won the Democratic primary for Minnesota AG.

Randy "Iron Stache" Bryce won the Democratic nomination for Paul Ryan's House seat. He'll face Republican businessman and empty suit Bryan Steil this November.
The former Baltimore cop seen beating the hell out of a man in a viral video has been charged with first degree assault. Lawyers for the former officer say that the two had been involved in a similar incident this past June. Of course.
Preliminary estimates show the weekend's Nazi march cost DC $2.6 million dollars, mostly for staffing and police overtime. Local officials are facing a wave of criticism over the "special treatment" given to Nazi and white supremacists to prevent them from being beaten into a gooey mess by thousands of counter protesters.
Florida has declared a state of emergency after a red tide of toxic algae began washing tons of rotting sea animal carcasses onto shores up and down the coast, and making people sick with serious skin and eye irritations and respiratory problems. We're still not sure if this is climate change though, or if Aquaman just went on another bender.
Turkey slapped the US with a bunch of tariffs on cars, tobacco, make-up, rice, coal, and booze in retaliation for US tariffs on Turkish metals as part of an ongoing row over Turkey's detention of North Carolina pastor Andrew Brunson. Turkish President Recep Tayyip Erdogan also encouraged people not to buy US electronics, like iPhones, because...'Merica?
Trump's Iran sanctions have made Iraq choose between two shitty parents: one has a security blanket, and the other has big bowls of ice cream.
Fraser Anning, an Australian legislator, called for a "final solution to the immigration problem," drawing fierce criticisms from colleagues who all but accused him of being a damn Nazi,for some reason. Anne Aly, Australia's first female Muslim MP, tearfully condemned his remarks. Donald Trump is looking for a cabinet post to appoint him to.
ICYMI: Women in South Korea are protesting against an epidemic of spycam porn. Earlier this month 70,000 masked women took to the streets of Seoul to draw attention to a problem that's gotten so bad women are covering their faces in public to avoid being caught up by cameras used by creepers.
George Conway is still making not-so-subtle digs at Donald Trump on Twitter because he is the sassy bitch we deserve.
Giuliani went on TV to lie (again), and say mean things about James Comey (again), and call Omarosa a liar (again) after she said Trump knew all about HER EMAILS.
Oh, that's right, Omarosa says Trump knew about HER EMAILS before Wikileaks posted them. Whoa, if true.
Twitter has suspended Alex Jones for a week after he tweeted that his sycophants should get their "battle rifles" ready to take on the LIBERAL media. Come on, @Jack, you know he's just going to do it again.
A Silicon Valley entrprenuer is attempting to slutshame Fortune 500 companies who continue to do business with Alex Jones by blocking them on social media, and it's working.
An app to prevent unwanted pregnancies has won FDA approval despite being full of snake oil. Using the old and inaccurate BBT method, the overpriced subscription-based app is already being investigated by European authorities for false advertising claims.
And here's your morning Nice Time! Goats and Lemurs!
We're 100% ad-free and reader supported, so consider buying us coffee, or get a subscription!
Follow Dominic on Twitter and Instagram!
Dominic Gwinn
Dominic is a broke journalist in Chicago. You can find him in a dirty bar talking to weirdos, or in a gutter taking photos.