10 Fun (Untrue?) Things You Didn't Know About George Washington
News
February 21, 2011 01:21 PM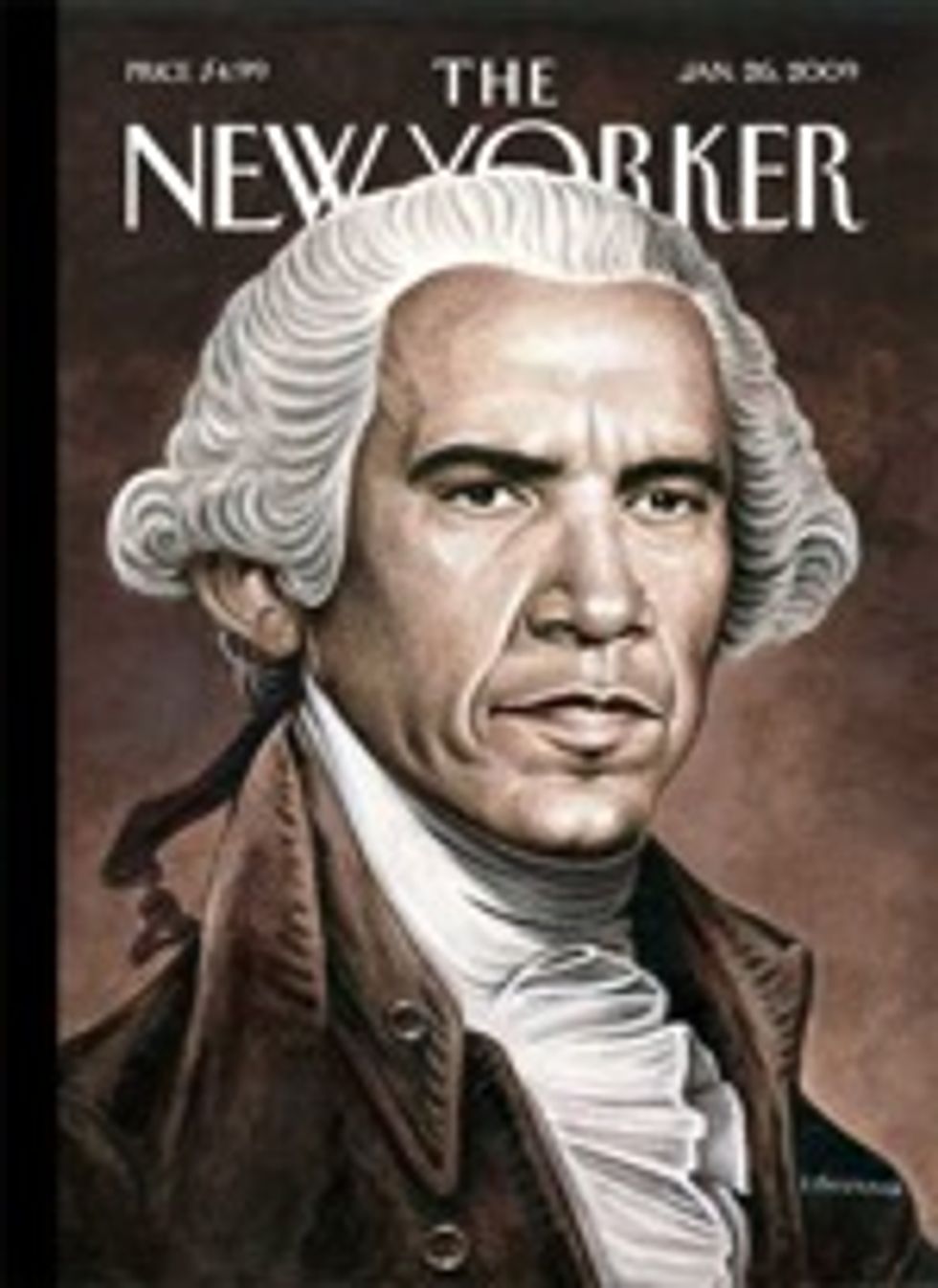 Will this be the last President's Day/George Washington/Sorta Lincoln holiday in America? Depends how the violent insurrections and crushing poverty and societal collapse go, over these next 12 months! So let's remember our nation's "First Dude" by compiling a listicle of 10 Sexy Tips To Drive George Washington Wild In Bed ("3: Somehow make him alive.") or whatever, to honor the United States' first "Warblogging President." He crushed the blimey British like dried testicles under his manly boot heels, and that's why we still put him on our most worthless piece of paper currency!
---
10. Lost all his teeth in a YouTube "teen cutting video" gone wrong.
9. Thanks to his long, bony middle finger (exactly like the nocturnal lemur known as the Aye-Aye), Colonel Washington was able to remove Benjamin Franklin's gallstones through a tiny "keyhole incision," thus inventing modern robotic-assisted surgery. (The finger was itself robotic, and built by David Bushnell, the same clever inventor who created "The Turtle," America's first war submarine.)
8. Co-composer (lyrics) of the classic sea shanty, "A Pirate's Life For Me." (Music by Robert Louis Stevenson.)
7. Lost his penis to the tomahawk of an Indian warrior in 1754 (video). For the remainder of his life, Washington used a painful "wooden dildo" in place of his original organ. But the method for successful ejaculation through a wooden dildo was still nearly three decades away, and Washington's wife (Murtha Washington) died of melancholia because she could not give birth to her second husband's children. (As salve for their sadness, the Washingtons purchased many negro slaves and beat them mercilessly.)
6. Washington did not know how to spell choose:
In order to legally keep slaves in the state of Pennsylvania, Washington could not hold them there for more than six months. In order to evade the spirit and letter of this law, he deliberately rotated his slaves, allowing none of them to stay in Philadelphia for more than the six months which would have given them their freedom. A 1788 law was meant to close this loophole and prevent slaveholders from doing as Washington did, but it was not enforced and the president deliberately engaged in law breaking.

He wrote to an aide, "In case it shall be found that any of my slaves may, or any of them shall attempt their freedom at the expiration of six months, it is my wish and desire that you should send the whole, or such part of them as Mrs. Washington may not chuse [sic] to keep, home - for although I do not think they would be benefited by the change, yet the idea of freedom might be too great a temptation for them to resist. … If upon taking good advice, it is found expedient to send them back to Virginia, I wish to have it accomplished under the pretext that may deceive both them and the public."
5. Widely credited as the "Father of Modern Science Fiction."
4. When not on horseback, glided around on a pair of early "Heely" rolling shoes of his own design.
3. Item three has been removed because it is a Masonic Sex-Rite Secret.
2. Homosexuality was completely limited to "smooth Asians," despite the claims made in the controversial Washington biography by Edmund Morris, Dutch.
1. Invented "white rap."