What Can Brown Do For You? It's SCIENCE!
Science
June 18, 2018 11:00 AM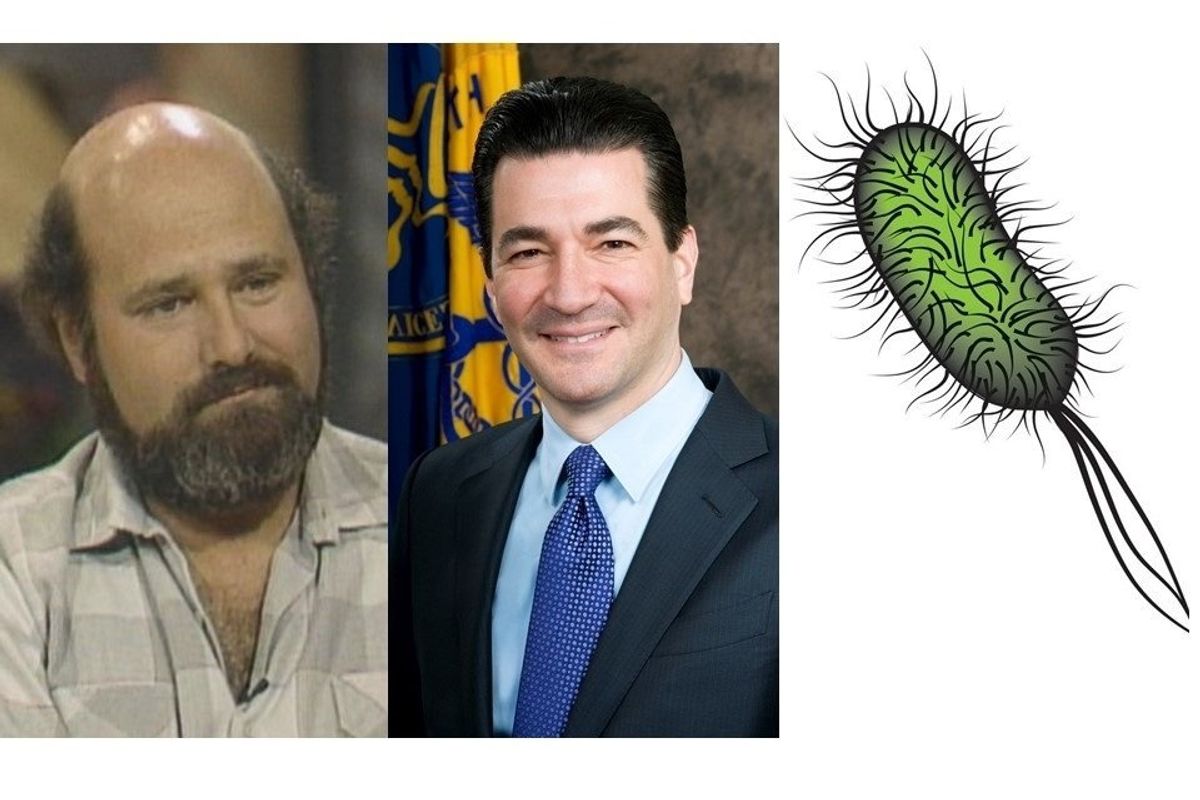 Well, not really a bar, but a conference, and not just any conference, baybee. We're talking BIO, the annual gathering of biotech execs, policy makers, and scientists put on by the Biotechnology Innovation Organization (aka, not just a lobbying group!). Who has two thumbs and attended the gathering a couple of weeks ago? This Mexican.
---
It's mostly a place for business deals to get done, but there are also interesting sessions. Three I attended might be of interest to you, querido reader. So, let's chat about what I heard, shall we?
The Meathead
Depending how old you are, you know Rob Reiner best from his role on "All in the Family" or as the director of Stand by Me, The Princess Bride and This is Spinal Tap. If you're a Wonketteer (and if you aren't, why the fuck are you reading this you dirty Russian bot?!) you probably also know about his political activism and nonprofits. He didn't come to BIO to chat about that … although he couldn't completely contain himself during his keynote address and threw some nice shade at the Orange in the White House. He came because he is concerned about the opioid crisis in this country and not just in a general sense. His son Nick struggles with addiction and Rob is now working on that issue as well as everything else he does.
Rob opened the Wednesday sessions with the morning keynote address and talked about his son, addiction in general and the opioid crisis specifically. On addiction, he rightly talked about it as a disease and not a weakness of character. With that in mind he criticized the Alcoholics/Narcotics Anonymous approach not only for pushing prayer ("you don't cure disease with prayer, last time I checked") but for what he called "the second A." He stressed that the "shame" factor is exacerbated by that anonymity. He wants to normalize addiction more as a true disease.
His other critique was of addiction recovery centers. He said that there may be good ones out there, but also claimed that recovery centers over all only have about a 5% success rate. He told stories about putting Nick in one after another with no real success and lots of relapses. If you're interested in a more in depth look, John Oliver did a great segment on it.
What he really wants, and why he was at BIO, is a better scientific understanding of why some people are more predisposed to addiction that could then lead to better treatments. He was also there to support the biotech industry's efforts to find stronger, non-addictive pain killers.
The Commish

Scott Gottlieb was there too! Are you excited now? Yeah, the FDA commissioner doesn't have quite the Hollywood resume that Reiner does, but for my nerd biotech crowd, he's a bigger star. A lot of his session was "inside baseball" stuff, which I won't bore you with, but he did get a question about the Right to Try law. Remember that? If not, gimme twenty Our Fathers, twenty Hail Marys (the prayer, not the football pass) and then click on that link you slacker! He was political in his response but made it clear that he was annoyed by the law, stressing that the FDA compassionate use process is still available and hopes that patients and care givers try that first. During the Q&A, a biotech CEO stood up and said that on the second day that "Right to Try" was law, he received 10 phone calls to his office number requesting access to an experimental drug that his company is developing. One call, specifically, he said was rather abusive and that he had removed all phone numbers from the company website.
The Turd
Ah, E. coli! Most of you know him from killing people for just trying to eat healthy, but he's much more than that. Yes, some of his family can go full Ted Nugent and those are the strains that might scare you off romaine lettuce. Usually though, they are friendly little campers that hang out in your gut and don't cause you any problems. They may help digestion and sometimes protect you against bad little bugs that sneak into your GI tract.
This bacteria also helped give birth to the biotech industry, acting as a little genetically manipulated factory producing proteins for use in medicine. These days, we don't use them much since we've learned to harness mammalian cells for protein production and they do a much better job. Still, we have to give thanks to the little critter for past work. Thank you, E. coli. Thank you.
The reason that our little prokaryotic friend was a guest at the conference was not for his (her?) great skills as an orator, but because our industry has found new technologies to explore, related to E. coli. There are two new approaches using micro-organisms as tools to heal what ails ya. One is exploring how the microbiome of critters in our guts affects health and when it goes wrong can cause disease. Some obvious ones being looked at are Crohn's disease and the like, but also autism and Alzheimers. Understanding that and rebalancing your gut with the correct combination of critters seems like it could not only make a lot of sense, but should be reasonably benign from an adverse event point of view. We'll see, as this is still early days.
The more sci fi approach I learned about at the conference though, was to actually modify E. coli (here we go again, amigito!) to deliver therapeutic drugs to you. This approach is even earlier, but could open up a whole bunch of avenues for drug delivery.
So, that's my mini-wrap up of BIO. This year it was at Boston but next year it's at Philadelphia, if any of you Wonkers want to go.
Carlos Sagan
I am a biochemist MexiCAN. I also write screenplays, ever hoping to get one made.
email me at: carlossagan2018@gmail.com
follow me at: @RealCarlosSagan