County Wants Aaron Schock To Pay For Special Election To Put New Buttcheeks In His Old Seat
News
April 10, 2015 02:15 PM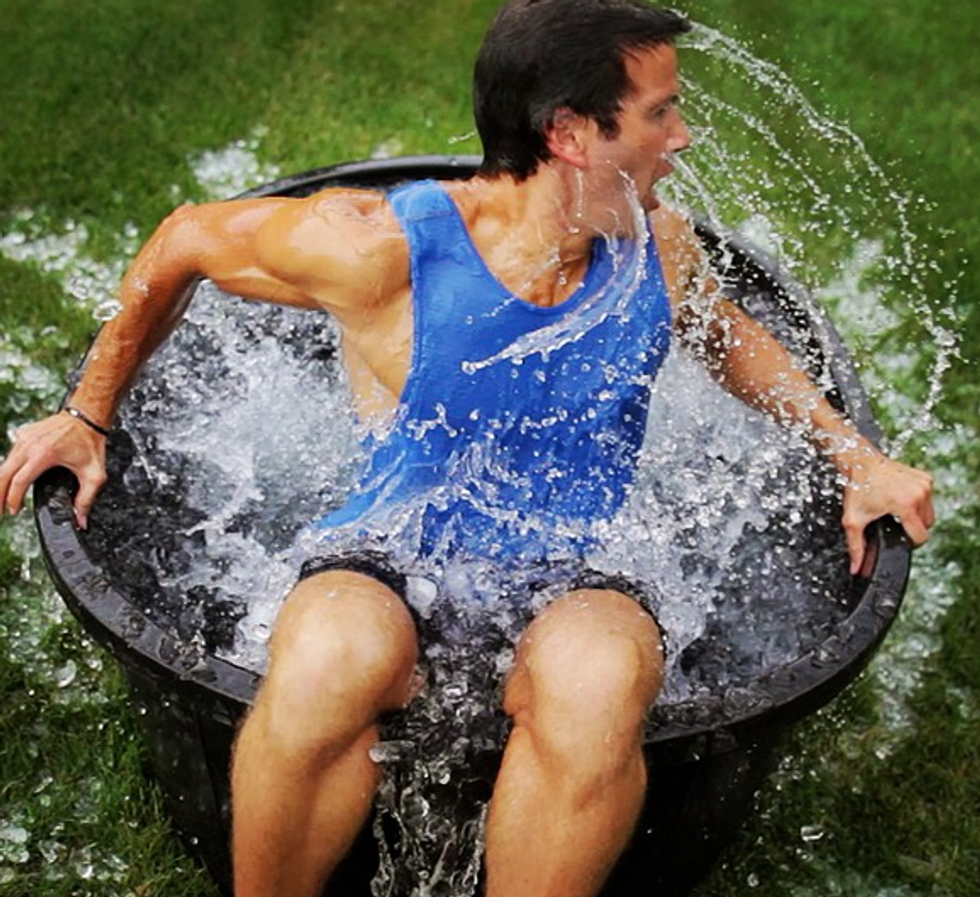 Aaron Schock, the hot male personal photographer-havingFORMER congressman from Illinois, still has a war chest with $3.3 million in it, due to he was apparently very good at fundraising, and also because he apparently had some verycreativemethods when it came to doing things on the taxpayers' dime. Well, now he's going to have to spend some of it, because the Marshall County Board, outside of Peoria, is really not in the mood to spend $76,000 to cover the costs of the special election party they have to throw, now that their baby-faced Instagram cover model boy had to resign from Congress, for being too much like Abraham Lincoln. Or maybe he resigned because he's a criminal:
---
In a vein somewhat similar to a collection letter, the board offers Schock options of sending either the full amount or an agreement stating that he will pay later.
"If you choose to forward an agreement, we will provide an itemized statement of the costs following the election," states the letter signed by all 10 board members present at the end of the meeting. "If you choose to send the $76,000 requested, we will accept it on behalf of the citizens of Marshall County as payment in full for the costs of the special election."
Please call us to make payment arrangements, as we do not want to have to send you to collections! We don't know whether Marshall County is only willing to accept cash, or whether they could consider other options. Perhaps Aaron could have his photographer, Jonathon With An O, stop by the county offices and take sexy Glamour Shots of all the board members. That surely is worth $76,000! Or maybe he could take them to a Katy Perry concert, or on a romantic sex trip to London or India or something! Anywhere they want, as long as Jonathon gets to go too! Surely they can ride on a private plane owned by one of Schock's friends.  Or maybe he can just make a GoFundMe, that seems to be what all the cool wingnuts are doing these days.
[contextly_sidebar id="3NlMPvLucrtlgf8zivQr2ErNW5NL7xJb"]
Of course, Marshall County is neither the only county in Schock's former district, nor is it the biggest. So they're sending the letter to all the other counties as well, in hopes that they will also say, Pay Up, Bitch.
Please send $5 to our petty cash box, just in case the government unexpectedly decides to rehome Schock with your Wonkette, where he clearly belongs.
[contextly_sidebar id="39ZXfr21Wss24AbOvrv75bZ7uJ6iyQuG"]
[Peoria Journal Star/via Wonkette special operative tipster "Mike"]
Evan Hurst
Evan Hurst is the managing editor of Wonkette, which means he is the boss of you, unless you are Rebecca, who is boss of him. His dog Lula is judging you right now.
Follow him on Twitter RIGHT HERE.