AFA's Bryan Fischer: Gays Are At Fault For WikiLeaks, Not Julian Assange
News
December 07, 2010 04:01 PM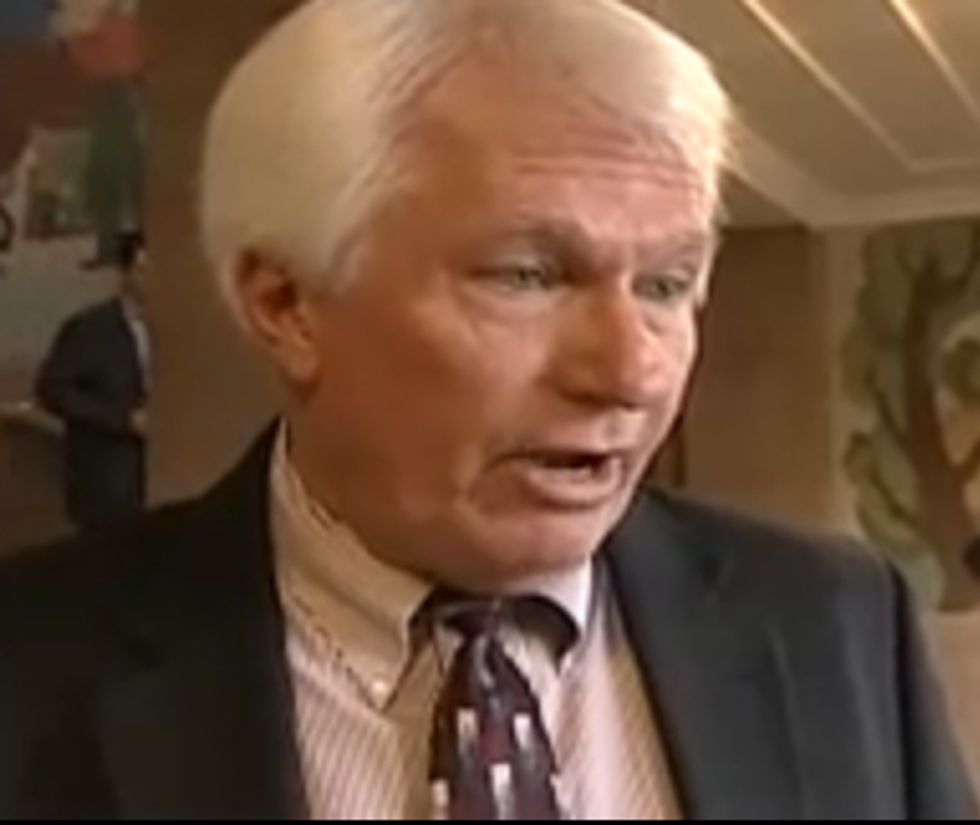 The American Family Association's Bryan Fischer knows why the current WikiLeaks headache is happening to the government: The Gays."Julian Assange is not the bad guy here - the homosexual soldier is" is the title of this latest column, one that will earn Fischer a Pulitzer or at least a MacArthur genius grant. You see, accused Army intelligence analyst Bradley Manning "was, at a minimum, seriously confused about his sexuality" and leaked the cables to WikiLeaks in what Fischer's sources (a cassette tape of one of the Left Behind novels he plays on a constant loop) call a "fit of gay pique." Will the treasonous gays stop at nothing to make sure al-Qaeda kills us all?
---
Regardless, he is a one-man argument for keeping open homosexuals from serving in the military in the first place. If the 1993 law - which flatly prohibits homosexuals from a place in the armed services - had been followed, there would be no PFC Bradley Manning and no WikiLeaks.
You let gays in, and this is what they do. They spread gossip about Vladimir Putin and our nebbish to the north, Canada. THAT IS ARMY GOSSIP. NOT GAY GOSSIP.
Gen. Washington said of Benedict Arnold's betrayal that it was "treason of the blackest dye." Well, Bradley Manning is running a close second, and should meet his end at the end of a rope or its functional equivalent.

It's no wonder that the Old Media rarely if ever even references Manning any more. And I believe it is for one simple reason: Manning singlehandedly torpedoes their argument that homosexuals can be allowed to serve in our military without consequence.
In Bryan Fischer's mind, gay men's torpedoes, grasped by only one of their hands, are shooting government secrets all over the media. This is the consequence of allowing gays in the military. It is time to kill every single homosexual serving in the military because they are all traitors, obviously. [AFA]