Allen West Hosts Poorly Catered Muslim Conspiracy Party
News
July 26, 2011 12:45 PM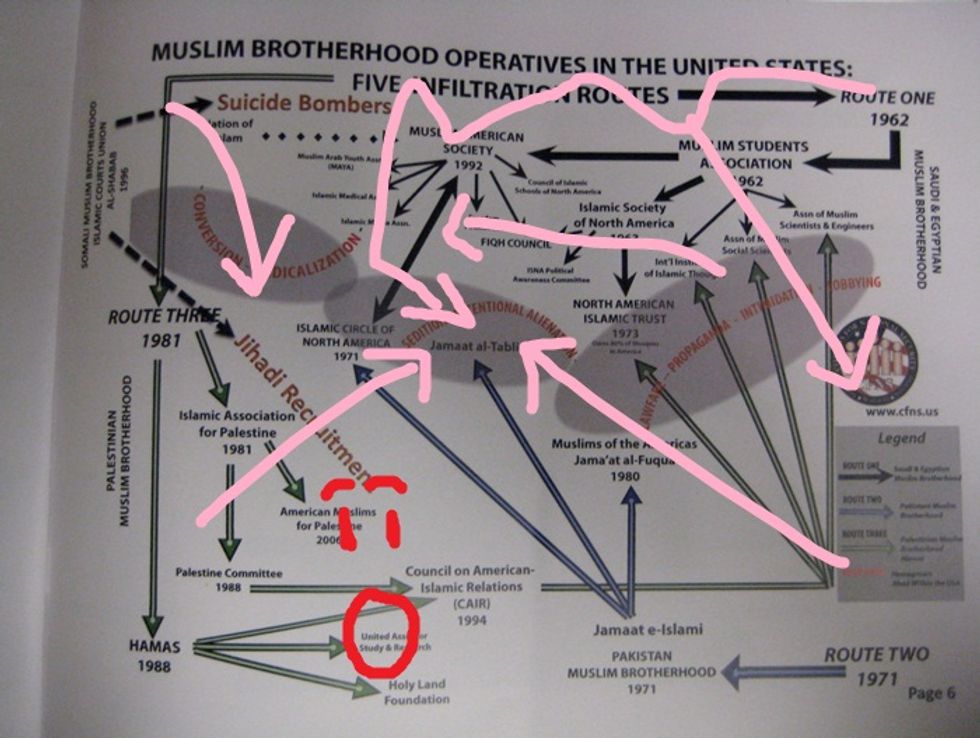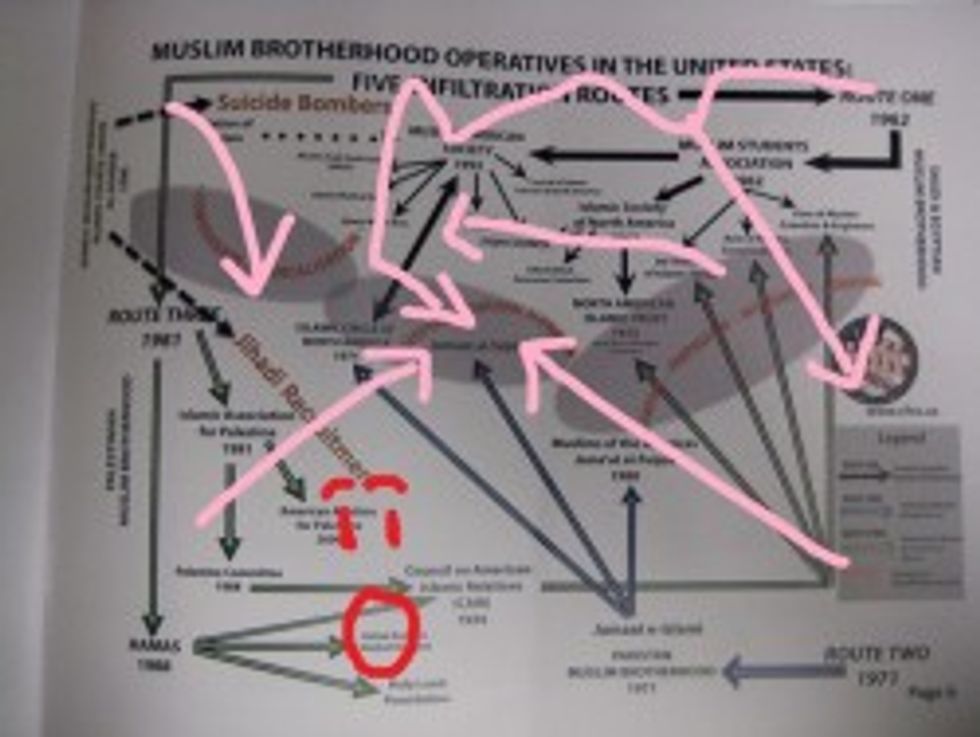 Where would this country be without Allen West? Exploded to pieces by Muslim terrorists and feminist rage, that's where! Every single day, Nazis and African-American prison inmates are playing ski-ball in their basements and casually discussing their plans for the Ground Zero Mosque while the rest of America sobs ignorantly over the nation's economic demise, according to the "defense experts" of Citizens for National Security. Luckily for America, Allen West invited these nuts of the Boca Raton, Florida variety into the Capitol to present a lengthy PowerPoint on the grand conspiracy of the Muslim Brotherhood, among other things. And everyone in the group appears to have earned a Ph.D. in Insanity and Glenn Beck Flow Chart Creation, which are the only prerequisites for becoming official terrorism experts.
---
Allen West cares deeply about "homegrown jihad," so he invited everyone to come hear what these Citizens for National Security had to say. They came very organized, with lists!
With assistance from line graphs and pie charts accentuated with bullets instead of arrows, the group painted the Muslim Brotherhood as behind a massive conspiracy with the long-term goal of absorbing America into an Islamic Caliphate. Not convinced? Well, the group helpfully compiled a list of nearly 6,000 people and 200 organizations it claims are in some way connected to the Muslim Brotherhood.
Oh, we get it! Bullets, because of Muslim terrorism. Colorful use of imagery is an essential part of Flow Chart-Makin' 101. As if lists and flow charts were not enough proof of America's impending doom, the Citizens for National Security's meeting was briefly infiltrated by one of the conspirators.
As the audience feasted on beef, turkey and tuna sandwiches, group co-founder Peter Leitner walked through a long PowerPoint presentation that laid out a 49-year stealth Muslim Brotherhood plot to infiltrate the United States through a vast web of organizations, many of which have tenuous links at best to the actual Muslim Brotherhood.

One of Leitner's slides was a Venn diagram that purported to show the various techniques that the Palestinian Muslim Brotherhood, the Pakistani Muslim Brotherhood and the Saudi & Egyptian Muslim Brotherhood allegedly use to carry out domestic attacks. The Palestinians, according to Leitner's chart, preferred money laundering, fraud and political pressure, whereas the Saudis and Egyptians went the subversion, sedition and intimidation on college campuses route instead.

But it wasn't just supporters of Leitner's worldview that showed up to Citizens for National Security's Capitol Hill briefing. Some of those in attendance were members of one of the very groups that Leitner said was part of a subversive plot to overthrow secular government.

Udit Thakur, 20, outreach representative for American University's chapter of the Muslim Students Association, challenged Leitner's premise. He joked that the MSA could actually use some fundraising help because the Saudi donations weren't coming in. Thakur also pointed out that Daniel Pipes, a member of advisory board of Citizens for National Security, was cited 11 times in the manifesto written by the man with right-wing views who has confessed to the shootings in Norway.
This young terrorist would say something like that, because it is all part of the master plan! Just by hearing his words we are steps closer to the Muslim Brotherhood government takeover. Perhaps if Allen West had coughed up the cash for a better "feast" than turkey and tuna sandwiches, this threat would have been taken more seriously. [TPM]