Allen West Tortured Iraqi Cop, Avoided Court-Martial, Kept Pension. Hey, It's Not Like He Was Gay
News
June 18, 2014 02:21 PM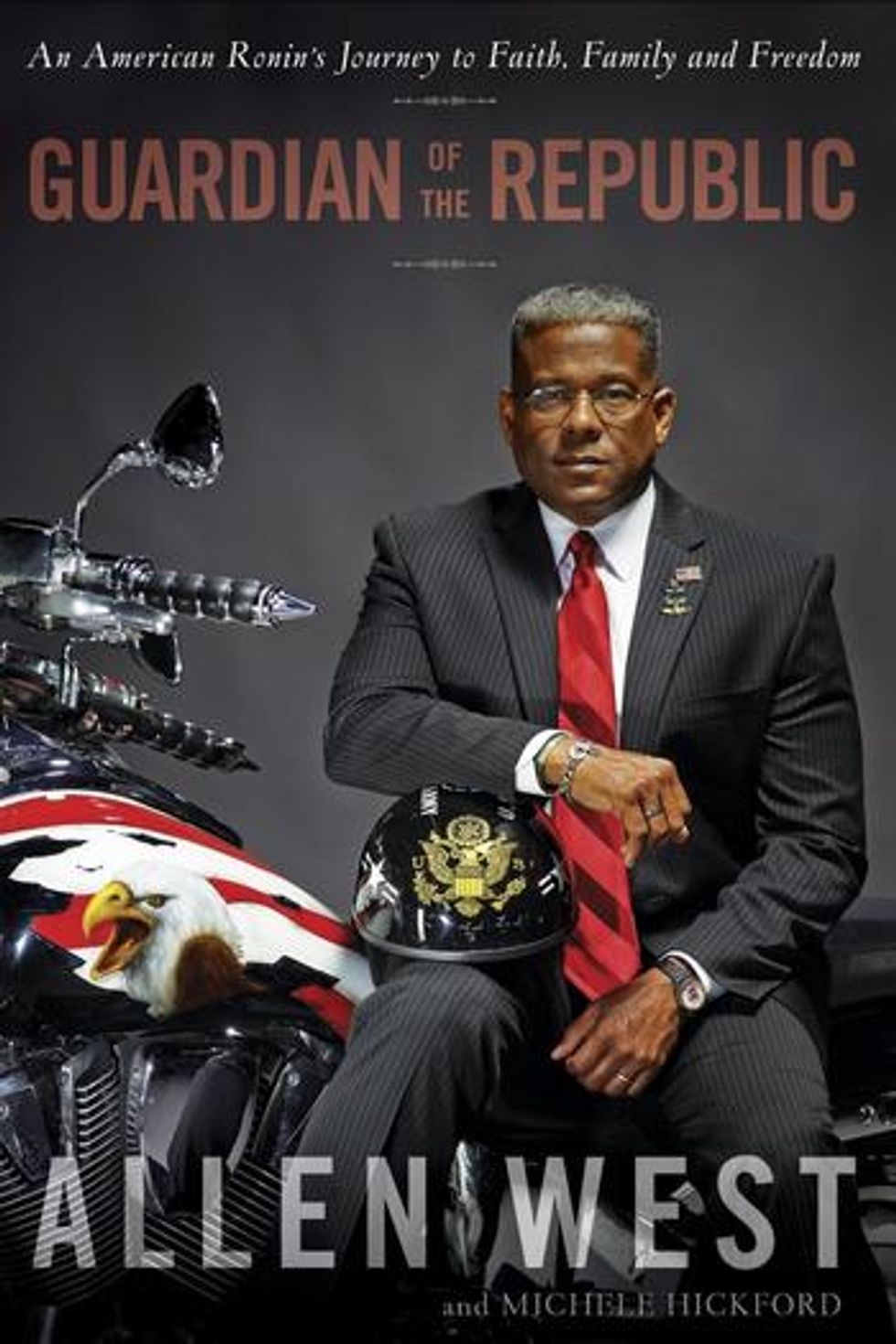 Hey, remember Allen West? He's this guy who negotiated "retiring" from the Army instead of getting court-martialed for torturing an Iraqi cop, and then ran on an "Iraqi cop-torturing" platform all the way to the US House of Representatives. Well, he not only got to avoid up to 11 years in the pokey, while serving the bath-salt sniffers of Florida in the People's House, he also got to keep his sweet-ass Army-guy pension, fuck yeh!
---
Of course, Allen West's pension is for a good cause (Allen West), while other people's pensions, for instance, the (non-) pensions of gay and lesbian servicemembers who were discharged before SatanBarack Obama the United States Congress said, "hey Army, stop dishonorably discharging all the queers and bulldaggers," those are BAD PENSIONS, and the queers and bulldaggers SHOULD NOT HAVE THEM.
Let's learn more fun facts about "discharges" from Allen West, who once "discharged" a bullet next to an Iraqi cop's head! (Hahaha, after having his four buddies beat the man on the "head and body," funtimes good times yay.)
Say some words with your mouth hole, Allen West!
According to Military.com, "Thirty-five years after being kicked out of the U.S. Army for being gay, an Oklahoma City woman has won her fight to have her discharge upgraded from "other than honorable" to "honorable."

"It's crazy," said Lisa Weiszmiller, 53, proudly displaying an honorable discharge certificate backdated to June 22, 1979. On paper, it's just like the "other than honorable discharge" 35 years ago never happened."

What is crazy is that this former Soldier volunteered to be in the U.S. Army fully aware of rules and regulations, and violated one that resulted in her discharge under "other than honorable" conditions. Now, years later because of an executive order repealing the "Don't Ask Don't Tell" regulation, she is afforded an upgrade in her discharge?
Um. Just.
I mean, YOU DO NOT NEED US TO POINT OUT THE RULES AND REGULATIONS ABOUT NOT TORTURING IRAQI COPS, RIGHT? YOU DO NOT NEED THAT? BECAUSE YOU ARE NOT AN INSANE PERSON? RIGHT?
Here, let us read more things.
"Back then, the treatment was barbaric," Weiszmiller said. She and another female soldier were accused of being gay, interrogated for hours and assigned extra duties as punishment — including mowing fields of grass with a hand sickle.

I remember screwing up as a cadet in our officer boot camp in Ft. Lewis, Washington and having to clean the latrine with small scrub brushes. And some of us remember the ultimate "dummy cord" punishment for those prone to losing or misplacing their individual weapon.
Oh, yes, Allen West screwed up once, back in boot camp. Long time ago. No other times, especially not any times that forced him to resign from Army to avoid court-martial, nosiree.
OK, cool. Then at the end there is a slam on Bowe Bergdahl, because why the fuck not.
[AllenWest, via RightWingWatch]
Rebecca Schoenkopf
Rebecca Schoenkopf is the owner, publisher, and editrix of Wonkette. She is a nice lady, SHUT UP YUH HUH. She is very tired with this fucking nonsense all of the time, and it would be terrific if you sent money to keep this bitch afloat. She is on maternity leave until 2033.