Anchorage, Alaska, Voters Tell Bathroom Panty Sniffers To FUCK OFF
Elections
April 12, 2018 01:38 PM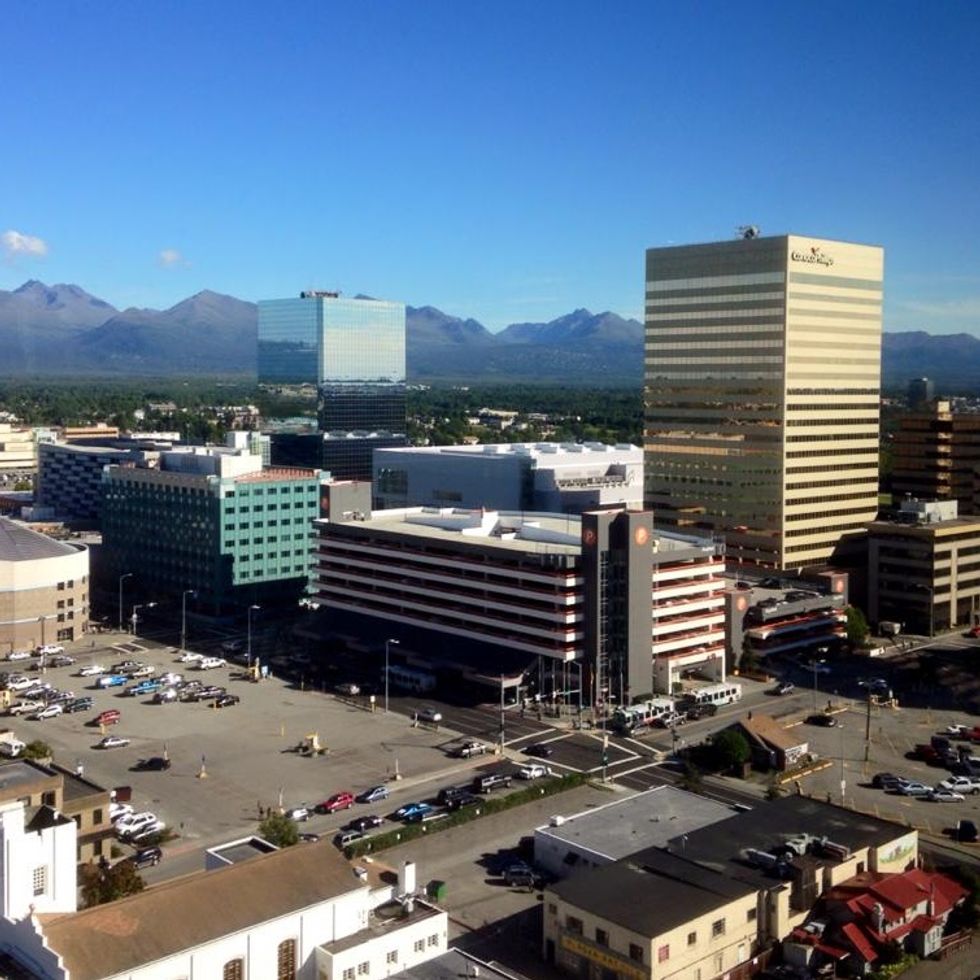 We Won't Watch You Pee
---
Here we go again with this shit. The salacious lookie loos in Anchorage have finally suffered a massive defeat at the hands of Anchorage residents who DO NOT WANT YOU MONITORING THEM IN THE RESTROOM. It's not that we haven't heard the wails of very concerned people about the horrors of letting people pee without proof of vagina cards, it's just that we don't care. I mean, honestly, how hard is it to find a stall, pee, and not stick your head under the stall next to you to sniff the panties of your neighbor?
This is not the first time Anchorage has decided to protect the rights of our LGBTQ citizens with actual fucking laws, which means it's also not the first time our voyeuristic vanguards of vagina-only bathrooms have violated them. In 2009, the Anchorage Assembly voted on an ordinance that was swiftly vetoed by a GOP thug who somehow became mayor. But in 2012, a ballot measure to protect LGBTQ rights was shamefully rejected at the polls. What the fuck, Anchorage???
In 2015, the Anchorage Assembly attacked the issue again, and since we have a mayor now who doesn't give a shit who pees in which potty, it was finally fucking implemented. Ethan Berkowitz ain't got time for that! Democrats actually do work while in office, unlike the GOP, so sitting around salivating over stripping rights away from people is not on the agenda. Sorry.
Unfortunately, the facilities did not contain enough smelling salts and fainting couches to contain the many Aunt Pitty Pats who went into a deadly decline at the idea that they lost a culture war. Even Jerry Prevo, the Baptist Preacher Man, got in on the lamentations here where he complained bitterly about the 2015 ordinance.
"Tonight we have nine Assembly members that apparently didn't care what 57 percent of voters wanted, and voted their way, and told 57 percent of the population of Anchorage they don't care,"
Oh, shut the fuck up, Jerry. Your whining is boring.
Unfortunately for the panty-sniffing coochie club, now Anchorage residents have backed up the Assembly's decision in a record breaking municipal election.
The only way they can fuck us over now is to win the gubernatorial race in November, and with the current independent governor, Bill Walker, allied with the Dems, that looks highly unlikely. So, hats off to the denizens of the Municipality of Anchorage. You kicked their bigoted asses hard.
We are fully prepared for them to try this shit again and again until the end of time. We are also fully prepared to defeat them again and again until the end of time. When they come a knocking at your bathroom door to sniff your panties to make sure they smell like a vagina, make sure to give them a nice FUCK YOU from the city of Anchorage.
Wonkette is ad-free and paid for SOLELY by your generosity. Click if you want us to NEVER DIE!
Wonderbitch
Follow Wonderbitch aka Bravenak aka Bianca DeLaRosa, loves her jobs as Social Media Manager for Wonkette more than Sarah Huckabee Sanders loves lying to America. Bianca also moonlights as a Witch (THE BAD KIND!!) and is a Freelance Goddess of All Things Ever. Be very nice her because she likes to curse people, especially mean people. You can find Bianca on Twitter @Wonderbitch81, or email her at bianca@wonkette.com