ANOTHER Omarosa Lawsplainer? WTF IS HAPPENING HERE?
Post-Racial America
August 15, 2018 02:35 PM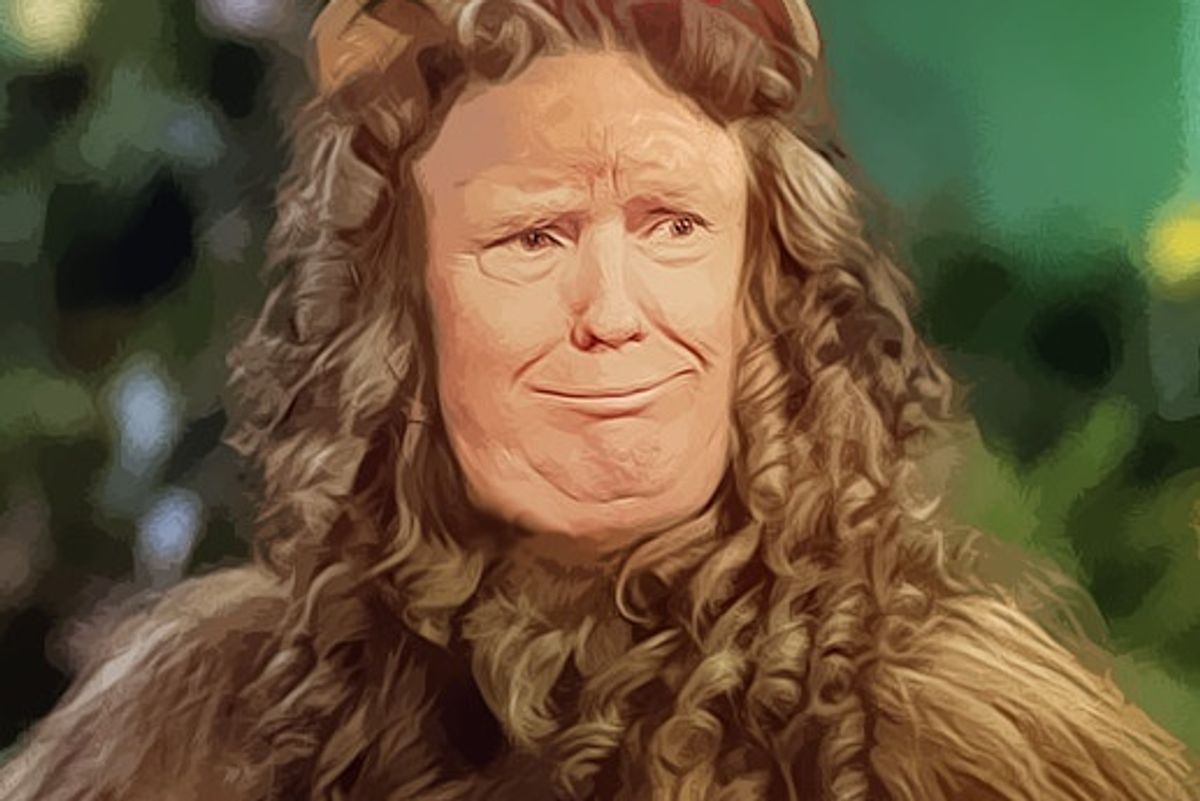 STUPIDEST TIMELINE! Six months ago, Donald Trump set off a bomb under his own administration by suing to force Stormy Daniels into arbitration over a non-disclosure agreement. A five-day story about that time he had sex with a porn star at a golf tournament metastasized into a tsunami that took out RNC chair Elliott Broidy, The National Inquirer's David Pecker, and the president's own lawyer Michael Cohen. It made Daniels a household name. And Michael Avenatti rocketed to superstar status and a viable presidential contender. Well-played, Poppy!
No rational person would sue Omarosa Manigault-Newman the day her book is released! (See, Streisand Effect.) So naturally, that's exactly what Donald Trump is doing. Oh, sorry ... we meant the campaign to elect Donald Trump is attempting to enforce an NDA through an arbitration claim against its former employee. Obviously Donald Trump is far too busy presidenting to concern himself with human resource issues, LOL.
GODDAMMIT! Okay, here's ANOTHER Omarosa lawsplainer of the three possible NDAs, and why they're all probably bullshit. (Here is the first one we FOR SOME REASON had to write!)
---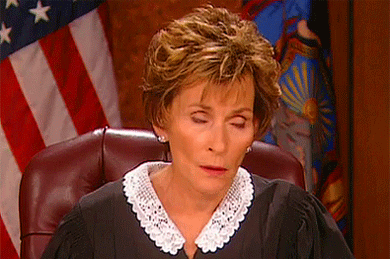 The 2016 Campaign NDA: Okay ... In Theory
Omarosa admits that she signed a non-disclosure agreement when she worked for the Trump campaign. NDAs are fairly standard in this context, meant to prevent leaks of campaign strategy and personal information about the candidate. But this agreement contained two additional provisions: a non-disparagement clause, meant to prevent signers from criticizing Trump or his family FOREVER, and a penalty clause triggering millions of dollars in damages for violation.
As for the second, punitive damages in a contract are unenforceable. We've been over this with Stormy Daniels -- you can't extract millions of dollars as punishment for breach of contract. That is not a thing! Damages have to relate to actual harm suffered.

But according to the Washington Examiner -- the friendly outlet the campaign leaked their complaint to, natch -- the campaign is claiming that the 2016 NDA covers Omarosa's experiences in the White House and any surreptitious recordings made there. Arguably, Omarosa's tapes are the property of the National Archives, being a record of executive branch activity. They are inarguably NOT the property of the 2016 Donald Trump Campaign. As First Amendment Lawyer Mark Zaid wrote in Lawfare:
The Trump campaign has separately filed a civil lawsuit against Manigault-Newman, claiming that her comments on the president breached the campaign NDA she signed before working in the White House. But that is of no consequence either, at least with respect to her time in the administration. This NDA can no more contractually bind her to surrender her First Amendment rights than could the NDA she was offered after her departure from government.
Hey, but if the Trump campaign wants to sue and get all their arbitration agreements declared invalid, have at it boys!
The White House NDA: NO, JUST STFU!
When Ruth Marcus of the Washington Post first reported that White House staffers were being forced to sign confidentiality agreements, the comms staff sent bush leaguer Hogan Gidley to tell their pals at the Washington Examiner (obviously) that,
I've never seen one, I've never been asked to sign one and I've never signed one.
Cool story, bro. Did you mean to say that Don McGahn made them strip out the $10 million punitive damages clause and told the staff to just sign the thing to stop the Old Man howling, since it was uneneforceable anyway? Per NYT:
To calm Mr. Trump, Donald F. McGahn II, the White House counsel, drew up a broad document barring White House officials from publicly disclosing what they heard and saw at work. But he privately told senior aides that it was mainly meant to placate an agitated president, who was convinced that the people around him had to be pressured into keeping his secrets. Mr. McGahn made it clear the agreement could not ultimately be enforced, according to several people who signed.
In any event, Omarosa told them to GTFOH with that NDA. And she got away with it, since they were all terrified of her for some reason.
"I never signed that draconian NDA that they presented to me when I walked into the #WhiteHouse because I knew...th… https://t.co/ADeFr4uWoL

— PBS NewsHour (@PBS NewsHour) 1534200537.0
Here, let Lawfare 'splain to you why that bullshit NDA was hella illegal.
The court precedent is explicitly clear that, with the exception of properly classified information, the president cannot and may not censor or impose any type of prior restraint upon his former aides—no matter how embarrassing the revelations those aides may seek to publicize. That includes the Trump administration's apparent effort to construct a "hush money" agreement after individuals leave government employment, which would be unenforceable as a constitutional matter and would be contrary to public policy. Former federal employees simply cannot be forced to contractually surrender their First Amendment right to discuss unclassified details of what they saw while serving in government.
TL, DR? Shut up assholes, it's the First Fucking Amendment! And forcing federal employees to agree to forfeit future revenue from any book they might write about their White House experiences is laughably illegal.
The 2020 Campaign NDA: Holy Self Own!
It's not clear whether an NDA signed after leaving the White House is enforceable. (If you have the right to tell your story, and you have the right to sell your story, don't you have the right to sell your right to tell your story?) But Omarosa claims the Trump 2020 campaign offered her $15,000 per month for a "job" keeping her mouth shut, telling ABC,
They were not offering me a real job. They didn't really care if I showed up. In fact, there are several former employees from the White House who actually signed this agreement, who are all being paid $15,000 for their silence.
Because nothing says WE HAVE NOTHING TO HIDE like using campaign donations to buy the silence of former employees.
Campaign or party coffers made monthly payments to former director of Oval Office operations Keith Schiller for "security services," former personal assistant to the president John McEntee for "payroll," former digital media director of the Trump campaign Brad Parscale for "digital consulting [and] management consulting" and former director of advertising for the Trump campaign Gary Coby for "media services [and] consulting."
Omarosa turned them down flat. But if you want to draw attention to the fact that every single person in Trump's orbit is legally barred from saying mean things about him and is thus entirely lacking in credibility, suing Omarosa the day her book comes out is a great way to do it!
CNN: Did you sign an NDA with the campaign? PIERSON: Yes I did. CNN (@ErinBurnett): So if you had heard Trump use… https://t.co/3vLopjwhs3

— Aaron Rupar (@Aaron Rupar) 1534335503.0
But of course this isn't about "winning". It's using expensive litigation as a threat to anyone else who might be thinking of talking shit about the president. As the NYT reports,
Legal experts have said the nondisclosure agreements for the campaign and the White House are most likely not legally enforceable. But people close to the president said he hoped to send a warning shot that anyone else who attempts a tell-all could face legal fees, among other headaches.
This guy will bankrupt his critics out of spite, even if he has to shoot his own dick off in the process.
NOW QUIT MAKING US WRITE ABOUT OMAROSA, GODDAMMIT!
Follow your FDF on Twitter!
You liking these lawsplainers? Click here to fund 'em! Or leave a tip in the jar below.
[ Washington Examiner / Lawfare / Washington Examiner, again / NYT / ABC / NYT, again]
Liz Dye
Liz Dye lives in Baltimore with her wonderful husband and a houseful of teenagers. When she isn't being mad about a thing on the internet, she's hiding in plain sight in the carpool line. She's the one wearing yoga pants glaring at her phone.