'Anti-Porn Pledge' Michele Bachmann Signed Also Noted Benefits of Slavery
News
July 11, 2011 09:49 AM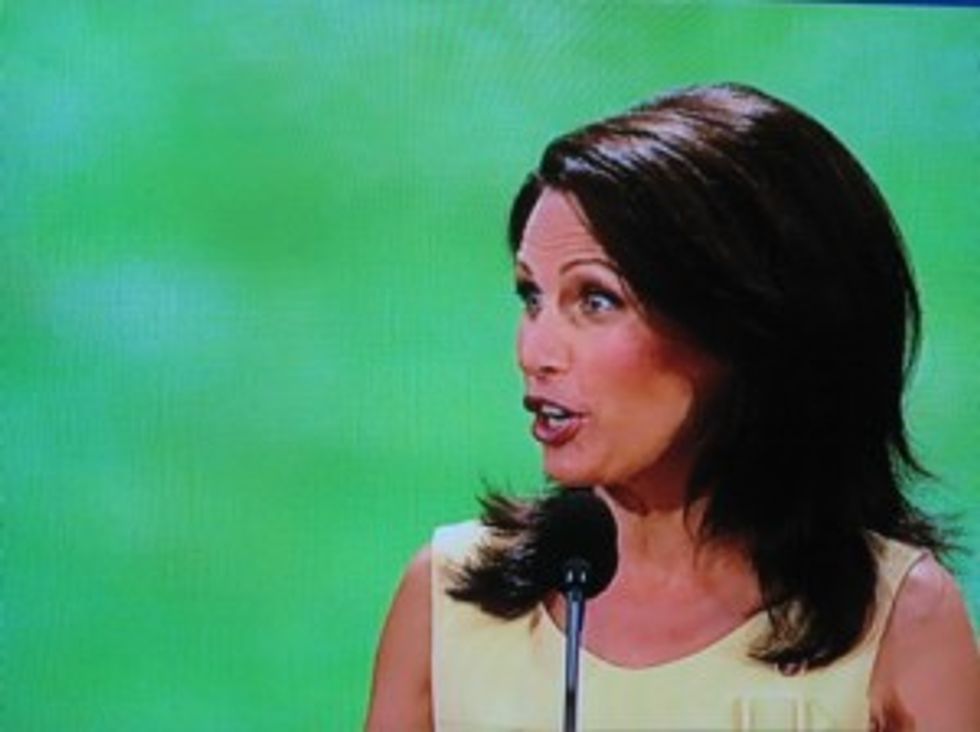 Last week tragic illiteracy victim Michele Bachmann signed a "Marriage Vow"pledge thing to stand up for Guantanamo Bay torture victim "straight-people marriage" with all the usual Jesus tools like hate for gays, Islam and porn. WE ARE GOING TO PRAY that Bachmann did not actually bother to read this thing she signed and then announced to everyone she signed and supported because, oh hey, it also turns out the very first point of the pledge says something rather fishy about how it was better to be born a child of slaves than born a black child under Obama. 
---
"Slavery had a disastrous impact on African-American families, yet sadly a child born into slavery in 1860 was more likely to be raised by his mother and father in a two-parent household than was an African-American baby born after the election of the USA's first African-American President," is what it says. This is the first bullet point on the vow's preamble, for whatever reason that makes Tea Party people insane and racist: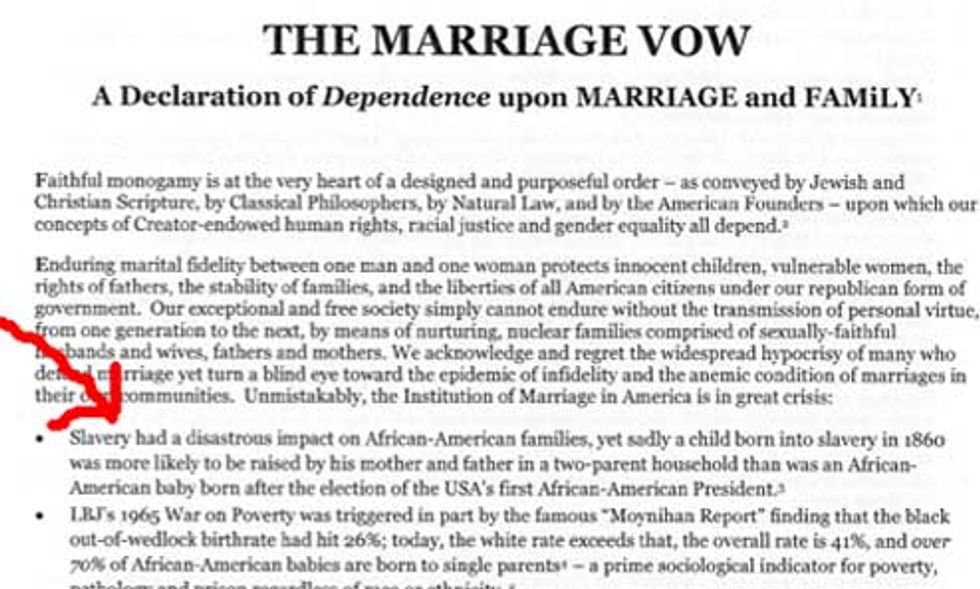 Bachmann's only defense was that it was in the preamble, which apparently means for her that it does not count as part of the whole document, who reads those things, come on, etc.
From Politico:
A Bachmann spokeswoman said earlier Saturday that reports the congresswoman had signed a vow that contained the slavery language was wrong, noting it was not in the "vow" portion.

"She signed the 'candidate vow,' " campaign spokeswoman Alice Stewart said, and distanced Bachmann from the preamble language, saying, "In no uncertain terms, Congresswoman Bachmann believes that slavery was horrible and economic enslavement is also horrible."
Blah blah everyone hated this and so finally the people who wrote the pledge, a group that spells its name "FAMiLY LEADER" according to the wingnut stylebook rules, decided to remove this clause from the preamble even though they did not understand why everyone was upset, the end. [POLITICO]