Army Birther Pleads Guilty To Brave Birther Stand
News
December 14, 2010 03:29 PM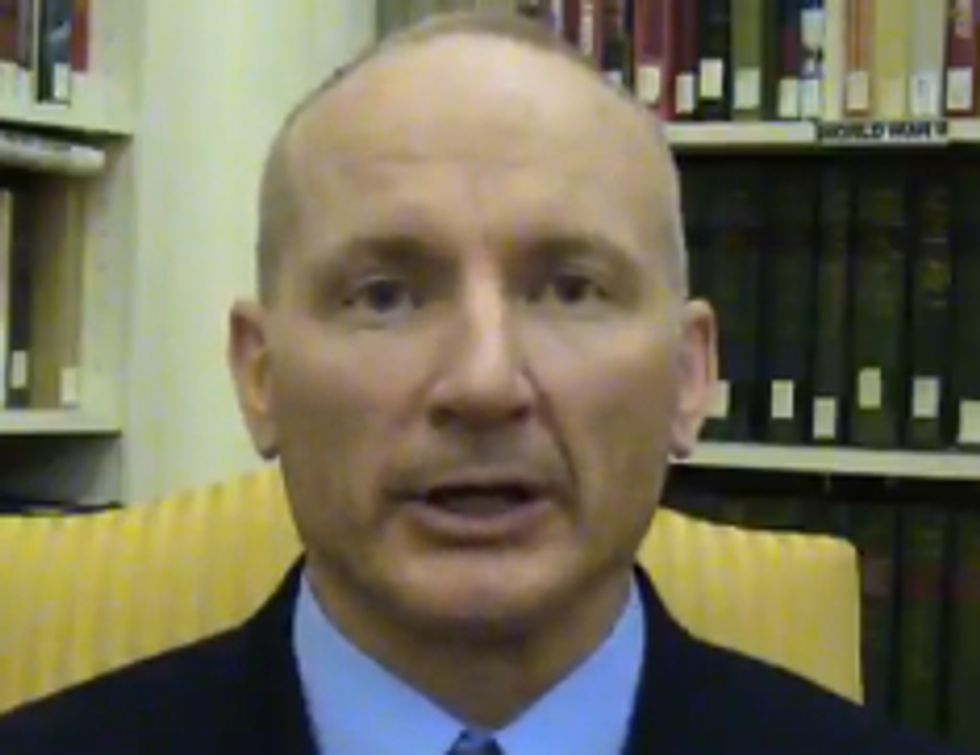 Lt. Col. Terrence Lakin, the Army doctor whowent on YouTube to brag about how he was not going to report for deployment to Afghanistan because Barack Obama did not personally come over to his house and provide THE BIRTH CERTIFICATE, has pled guilty to doing this very thing. But he has not pled guilty to a second count, missing his flight to Afghanistan -- probably because airplanes don't exist either. (If they do, why didn't the airplane send him a certificate that says it was manufactured and exists, huh?) Anyway, this man faces up to 18 months in prison, but by the time he's sentenced, the Kenyans will have sold all white Americans off to slavery in the communist knowledge-economy factories anyway.
---
But don't worry, the people sentencing this man are the same bureaucracy that employed Alvin Greene pointlessly for all those years:
but Army officials tell NBC News instead of jail time it's "likely" the court will order him discharged from the Army.
Still, there's a sort of happy ending:
That could prove to be expensive. Army officials say at 18 years of service, Lakin is two years short of full retirement, which over a lifetime could total as much as a couple million dollars in retirement pay and benefits.
All because it's not illegal to be deployed to Afghanistan under a president who lost the majority vote of the American people -- as Lakin was the first time -- but is to be deployed by a man who is a little bit worldly. [MSNBC]