Bernie Sanders Says Shut Up, Pat Robertson Calls For Revolution (Again), And Other News You Can Maybe Use
Featured
August 21, 2014 08:00 AM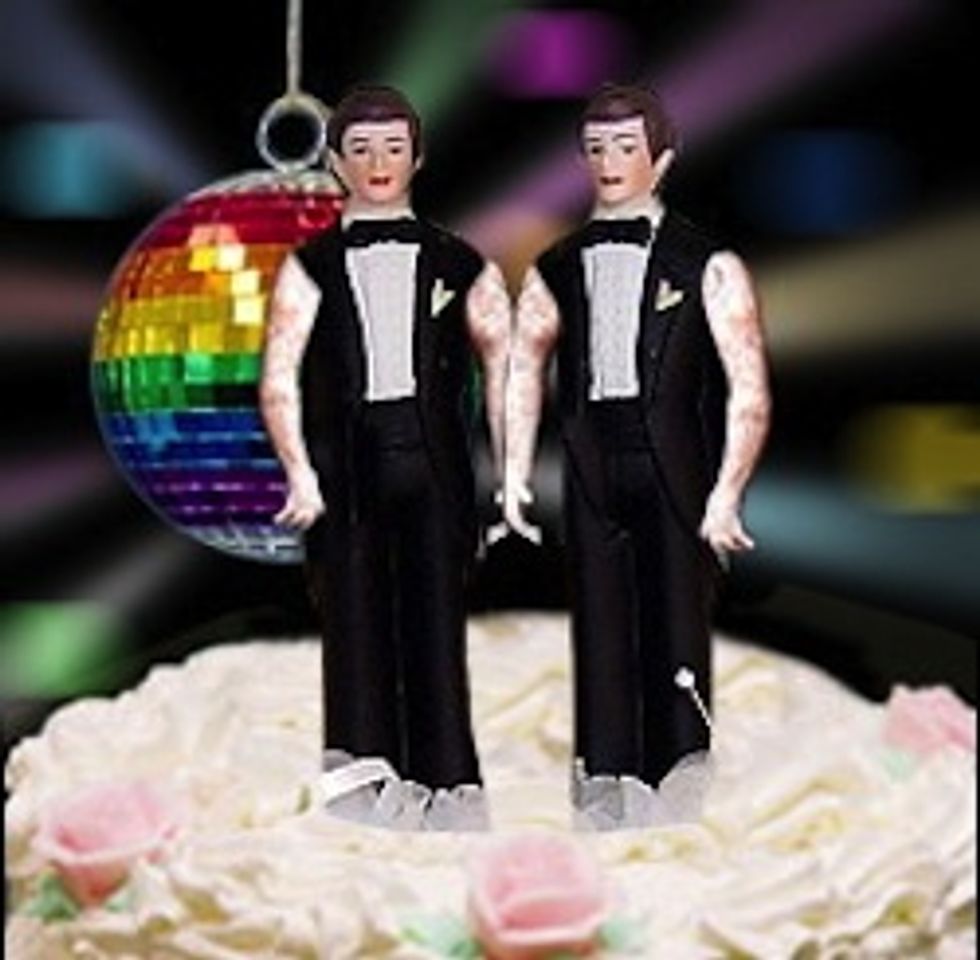 We have good news and bad news. The good news is that it's almost Friday. The bad news is that it's not Friday yet. Here, have some news to make you laugh, cry, or just go back to bed.
---
One day, we're going to look back in utter disbelief that once upon a time there were any dead-ender losers who tried so hard to uphold the sanctity of Newt Gingrich's three marriages, but today is not that day:

Same-sex couples will have to wait longer to begin marrying in Virginia after the U.S. Supreme Court agreed Wednesday to delay an appeals court ruling striking down the state's gay marriage ban.

The nation's highest court granted a request from a county clerk in Virginia to delay a decision by the 4th U.S. Circuit Court of Appeals that would have allowed for same-sex couples to marry beginning Thursday morning. The state would have also had to start recognizing gay marriages from out of state.

The Supreme Court provided no explanation for its order.

Sen. Bernie Sanders tells constituents at a town hall to shut up. Yes, really.
No one struggles like Ross Douthat.
"Joe" the "plumber" has "thoughts" about Ferguson.
Pat Robertson calls for a revolution because Obama. And health care. And socialism. And computers:

"We need a revolution in this country to change this stuff," Robertson lamented. "You know, I had a little procedure or something done. And I'm sitting there, and this nurse is saying, 'Well, tell us about this.' And she's accessing in her computer, 'Well, how many vitamins do you take? How about something else? When did you have…?' She spent forever and forever logging stuff into the computer because that's what they want to do!"

"Well how about me? I'm sick! Help me! Well, that's too bad. We've got to get the records fixed."

The CBN co-host argued that it was an example of "socialism."

Plagiarist Fareed Zakaria is a plagiarist again some more.
Thank god Yr Wonkette does not allow comments because they are just so passé:

The Internet is constantly in a state of evolution, which means that we create (and destroy) conventional features on a regular basis. If comment threads go the way of popup ads, I think we can all live with that. Over the last few years, the web has provided us with outstanding tools and platforms for debating content, eliminating any sort of ethical or journalistic mandate to present an on-article commenting option. In short, the forward-thinking move was to get rid of them altogether.

Better for the user. Better for business.
So what's got you laughing, crying, and/or drinking today?