Betsy DeVos Couldn't Hire Trump University Fraud Chief, Went With Next Best Thing
Culture Wars
August 31, 2017 10:09 AM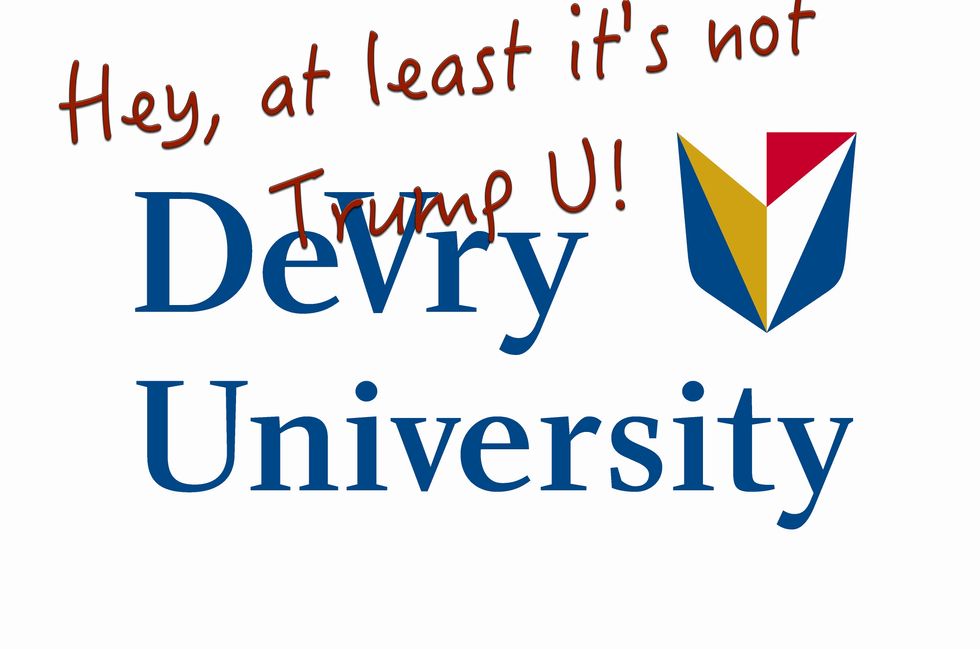 ---
Oh, COME ON! Now they're just trolling us! Yesterday Politico revealed Betsy DeVos's choice to head the Student Aid Enforcement Unit. On the plus side, she picked a guy who knows a thing or two about fraud and abuse in student aid. On the minus side, he learned it working at DeVry University, the for-profit school that just paid out $100 million in fines for telling potential students all the lies to entice them to enroll.
If you like Betsy DeVos, you're going to love Julian Schmoke!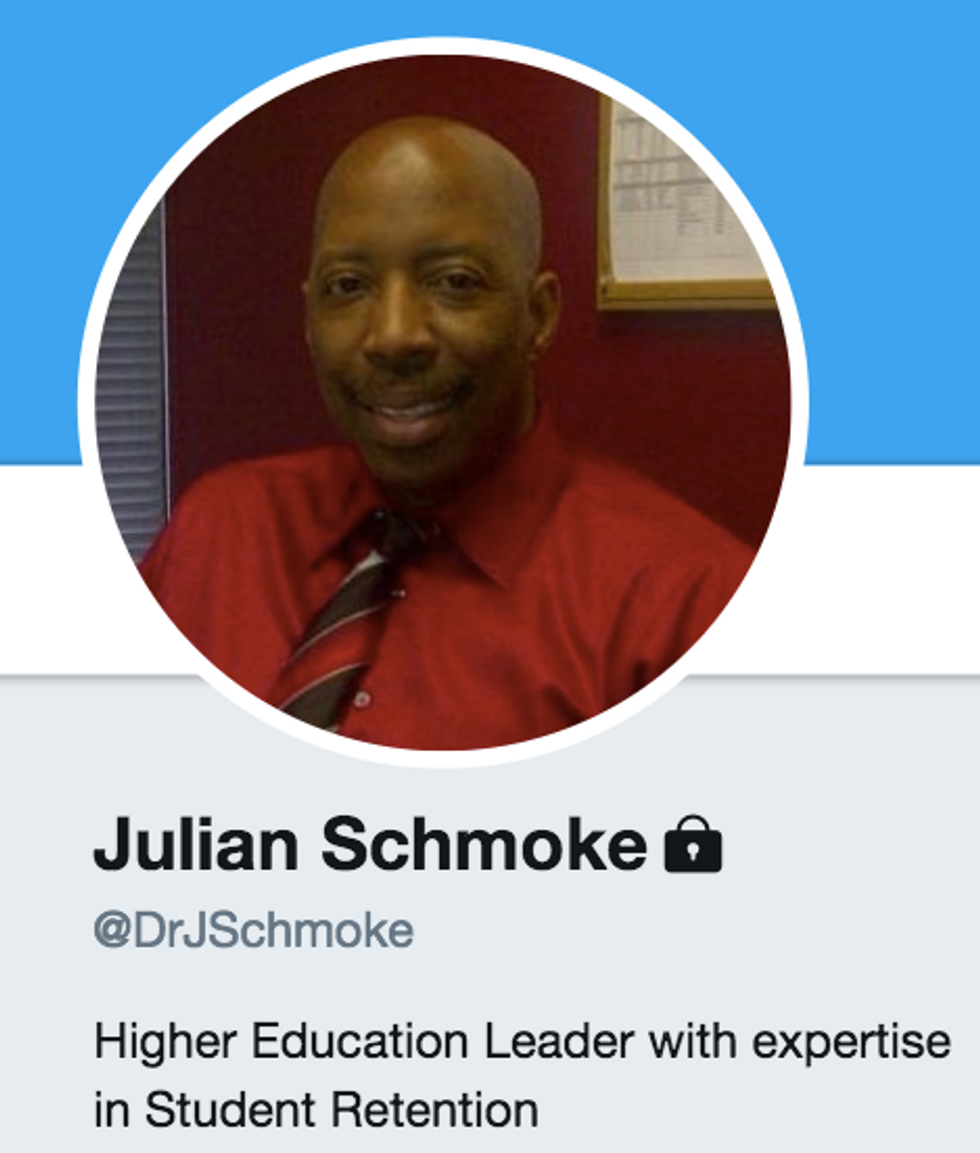 Dr. Schmoke was a dean at DeVry between 2009 and 2012. During that time, the Federal Trade Commission sued the school for claiming that 90% of its graduates were employed in their field within six months of graduation. In fact, the real number dipped as low as 52%. Per WaPo,
According to the FTC lawsuit, DeVry counted graduates as working in their field when they were not, in order to boost its employment outcomes. A 2012 graduate who majored in business administration was working as a server at a restaurant, while another with a degree in technical management was working as a rural mail carrier.
Schmoke's Twitter biography lists him as having "expertise in Student Retention." DeVry's retention model was to convince students to take on tens of thousands of dollars in federally subsidized loans. The coursework provided dim prospects of ever earning it back, but alumni were cordially invited to eat it take their concerns up with the lender.
Unfortunately, a bunch of Big Gubmint Libruls passed a law in 1992 saying that Uncle Sam can't be paying all the tuition. For-profit schools had to find at least some students who were willing to pay upfront, or it would have to loan them the money themselves. And knowing that those expensive courses weren't going to translate into jobs, DeVry and the other scam schools weren't about to put their own capital at risk.
But when God closes a door, she opens a window. If the barkers could draw in more veterans, they could make bank! Per Business Insider,
But there was a loophole: veterans. The language of the act says that no more than 85 percent should come from Title IV federal funds, which doesn't include G.I. Bill money. So for instance, DeVry University says it receives 80 percent of its funding from the federal government in the form of federal student aid, but that number doesn't include veterans, whom it actively recruits. (DeVry spends more of that money on marketing than on student instruction, by the way.)
KA CHING!
Liz Dye
Liz Dye lives in Baltimore with her wonderful husband and a houseful of teenagers. When she isn't being mad about a thing on the internet, she's hiding in plain sight in the carpool line. She's the one wearing yoga pants glaring at her phone.