Black Fox News Employees Suddenly Realize, 'Wow, This Place Is Really Racist!'
Post-Racial America
July 20, 2020 12:38 PM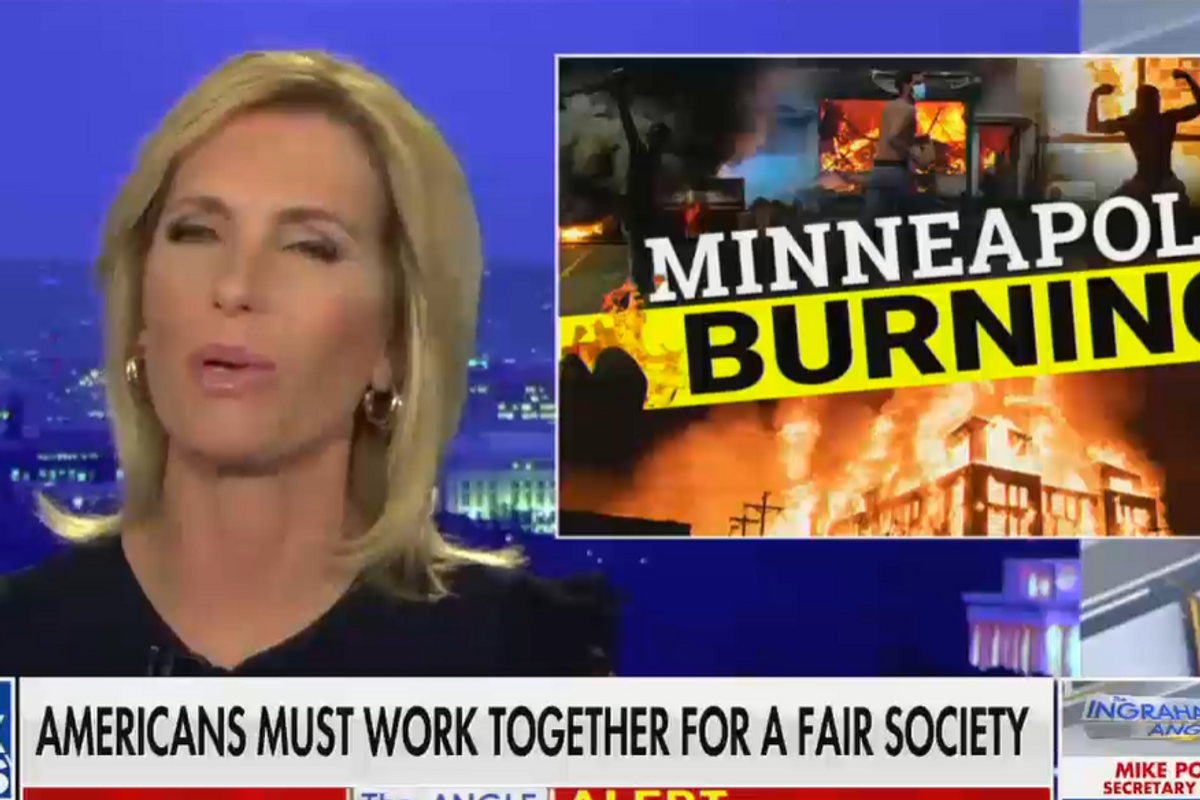 Black people have just as much a right to be callous, thoughtless assholes as anyone else, so why shouldn't they work at Fox News?
Unfortunately, the network's content isn't just mind-numbingly stupid. It's also consistently racist. According to the Daily Beast, many of the network's Black staffers — there are apparently "many" — had a little confab with management last month in response to "increasingly racist and hostile rhetoric" toward the protests against police brutality. They were specifically offended that Bret Baier's "Special Report" aired a graphic linking the murders of Black people to stock market gains. Apparently, Martin Luther King gave his life for Wall Street.
2. Here's the video of the graphic as it aired on Fox News this evening. https://t.co/Iww2DnzkkI

— Yashar Ali 🐘 (@Yashar Ali 🐘) 1591400368.0
The June 9 call reportedly didn't go well. Baier wasn't even on the call, and neither was any of the white on-air talent. Maybe it was some Confederate general's birthday, but they could have scheduled the call for another time. The meeting did include Fox News Media CEO Suzanne Scott, President Jay Wallace, and HR chief Kevin Lord. Marsheila J. Hayes, the vice president of diversity and inclusion at Fox Corporation, who's Black, led the call with Scott.
Participants "expressed anger and distress about rampant racism at Fox, both on- and off-air." This is like complaining about the language and violence in a Quentin Tarantino film, but fine. Black Fox News staff have finally realized gambling is going on at their racist place of employment.
Charles Payne, host of "Making Money" on Fox News business, was "ripshit" about the Baier graphic and racist remarks Laura Ingraham had made recently, so presumably every word that came out of her mouth. (Payne was suspended for a few months in 2017 after frequent guest Scottie Nell Hughesaccused him of rape. Fox News settled a retaliation lawsuit with Hughes in 2018. The network appears to be just a wretched hive of misogyny and racism.)
---
Charles Payne: What's wrong with wanting to be rich?www.youtube.com
Payne suggested he was the victim of racial discrimination, which is certainly plausible considering he works for a network that comes off more like a softcore Klan channel every day. He also suffered a sudden crisis of conscience, wondering how he could talk to his children about what he does for a living when Fox News regularly disparages Black people. Yeah, that is a stumper. Given Payne's alleged treatment of women, his kids might be better off with different last names.
A spokesperson said in a statement to The Daily Beast, "FOX News Media is committed to providing an ongoing dialogue targeting issues of diversity and workplace inclusion, which is why we recently took the unprecedented action of providing an open forum among an intimate group of diverse employees to candidly discuss this critical issue.

"We have long been a leader in cable news for featuring a broad range of voices, and will continue those efforts to ensure all views are respected and celebrated both on and off air."
It's unclear how Fox News features a "broad range of voices." Do they mean that their racist commentators have slightly different accents? Fox News hosts continue to insist America is "under attack" by the "Black Lives Matter mob." If your Nana is ranting about "Marxists," you know she's been watching Fox and is convinced angry, torch-wielding protesters are going go all French Revolution on her.
Since the call, the racism at Fox News has only just increased. White nationalist Tucker Carlson went on a previously scheduled fishing vacation when his top writer was exposed as just the sort of racist and misogynist who'd provide content for a white nationalist show. Ingraham traded in her dogwhistle for a bullhorn and during an anti-Black Lives Matter monologue declared that, "We will remember those who desert their colors."She was obviously speaking metaphorically and not about liberal "n-word" lovers no matter how much that would make sense.
There was an HR investigation into Ingraham's color commentary, and she was of course cleared. What a nailbiter that was! Marsheila J. Hayes, whose soul we guess is kept in a jar by her door, explained to Black employees that Ingraham, who is racist, had no racist intent during her racist lady rant. The "desert their colors" phrase wasn't racist at all! It was simply a historical military reference from the Nineteenth Century, which savvy Fox News viewers would obviously understand and appreciate. The term specifically was used during the Civil War to describe turncoats. The Americans wore blue uniforms, and "Dixie"-singing traitors wore gray.
From Military Memoirs of a Confederate:
At the station horses and a guide were procured and [Confederate President Jefferson Davis] rode to the field. he soon encountered the procession of stragglers and heard their stories. He was so impressed by their numbers that he said to an officer riding with him, "Fields are not won where men desert their colors as ours are doing."
Now that Ms. Hayes's crackerjack investigation is complete, it's apparently safe to conclude there's absolutely no racism going on at the Fox Network, no sirree.
Stephen Robinson on Twitter.

Do your Amazon shopping through this link, because reasons.
Yr Wonkette is 100 percent ad free and entirely supported entirely by reader donations. That's you! Please click the clickie, if you are able!
Stephen Robinson
Stephen Robinson is a writer and social kibbitzer based in Portland, Oregon. He writes make believe for Cafe Nordo, an immersive theatre space in Seattle. Once, he wrote a novel called "Mahogany Slade," which you should read or at least buy. He's also on the board of the Portland Playhouse theatre. His son describes him as a "play typer guy."