Black Students Threatened With Bombs, But GOP Knows A Black Woman Justice Is The Greatest Threat Of All
SCOTUS
February 01, 2022 03:45 PM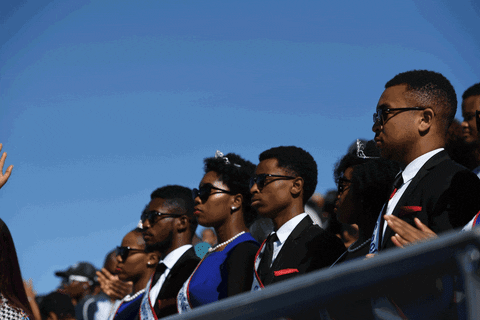 Yesterday Ted Cruz described President Joe Biden's promise to nominate a Black woman to the Supreme Court as "an insult to Black women."
"Black women are what, 6 percent of the US population? He's saying to 94 percent of Americans, 'I don't give a damn about you, you are ineligible,'" he railed on his podcast "Verdict with Ted Cruz."
Also yesterday, six historically Black colleges and universities (HBCUs) were shut down by bomb threats. Today another 13 schools were temporarily closed by threats of violence. Welcome to Black History Month.
As Republicans whine about the poor, unrepresented White men denied a Supreme Court seat, actual living, breathing Black people in this country are being threatened in the place they should feel safest. Yesterday Albany State University, Bethune-Cookman University, Bowie State University, Delaware State University, Howard University, and Southern University and A&M College were all forced to close or go into lockdown. Today Howard was hit again, along with Jackson State University, Coppin State University, Mississippi Valley State University, Morgan State University, Alcorn State University, Tougaloo College, Kentucky State University, Fort Valley State University, Xavier University, University of District of Columbia, Spelman College, and Edward Waters University.
---
It's not even the first time this year! Seven HBCUs got bomb threats in the first week of January.
After a five-year freakout about removing Confederate monuments — gotta document our heroic history! — Republicans are now falling all over themselves to ban books that might hurt the wee feefees of White kids by making them learn about our nation's racist "past." Meanwhile Black students are literally being locked out of their education by racist violence. You could not make this shit up if you tried.
And you don't have to, because it was only 1999 when a man named Lawrence Lombardi set off two pipe bombs at Florida Agricultural and Mechanical University, an HBCU in Tallahassee. To say nothing of this country's long history of church bombings and violent suppression of Black votes, both of which are "divisive" concepts which schools would be banned from teaching under bills currently proposed.
All of which is to say that representation matters. We are swimming in a sea of white supremacist violence in part because our nation's lawmakers and jurists systematically refused to see people who looked like them as domestic terrorists. After the Oklahoma City bombing and Eric Rudolph's bombing spree, the Justice Department spent a generation pretending that American Muslims as a group posed some kind of national security threat. Now we've got Proud Boys and Oath Keepers marching openly on our streets as Republican lawmakers howl that Black Lives Matter is a terror group and that the Biden administration is trying to critical race theory America into communism.
Justice Sonia Sotomayor took a lot of flack from Republicans for saying that she brought a different perspective to the bench as a "wise Latina." (Plus ça change, plus c'est la même chose.) But it matters if there's no one on our nation's highest Court who knows what it's like to be profiled every time they they walk in a store, to be dismissed by the medical establishment, to be told their hair is unprofessional, to be treated like they couldn't possibly have earned their own success. And it matters that there will be someone in the room who understands on a personal level the cost of shrugging off white supremacist violence until it metastasizes.
All of these things are connected, and it is long past time that Black women get a seat at the table and on the Supreme Court bench.
Follow Liz Dye on Twitter!

Click the widget to keep your Wonkette ad-free and feisty. And if you're ordering from Amazon, use this link, because reasons.
Liz Dye
Liz Dye lives in Baltimore with her wonderful husband and a houseful of teenagers. When she isn't being mad about a thing on the internet, she's hiding in plain sight in the carpool line. She's the one wearing yoga pants glaring at her phone.