Boehner Proudly Passes His Dumb Bill, Senate Immediately Suffocates It
News
July 29, 2011 08:50 PM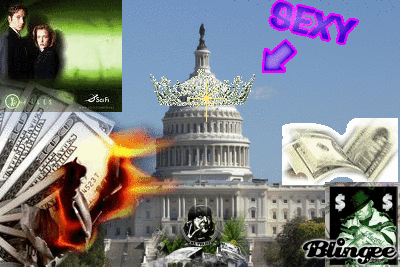 What's happening in the exciting/awful dullsville of dismantling America? Well, jaundiced boozebag John Boehner did just what his bosses told him -- he even coordinated the extremist-corporate bill's passage with the publication of some jackass propagandaposted under his byline at the National Review Online. But it didn't matter, because the Senate immediately tabled the House bill on a 59-41 vote. And now ... eh, who knows? Mud wrestling? In any case, America is doomed.
---
The NYT Caucus blog just posted this:
The United States Senate quickly dispatched the debt ceiling bill passed by the House Friday evening, tabling the Republican bill indefinitely and moving quickly to start consideration of a Democratic plan that would avoid default on Tuesday.

Less than two hours after House Speaker John A. Boehner pushed his bill through the House over the strenuous objections of nearly two dozen of his own Republican members, the Democratic leadership in the Senate followed through on their promise to kill his legislation.
This means another weekend of Crisis & Stage Tears, while Americans generally ignore this and hope it goes away. Oh, and the Dow Jones index had its worse week in a year, with a 4.2% plunge since Monday. Apparently things are getting a lot worse, very quickly! So, might as well buy three bottles of whatever tonight (catchup?), because it might get uglier before Monday. [NYT]