Boston Mobster Whitey Bulger's Conviction Inspires Daily Caller To Examine Their Tumescence
News
August 13, 2013 10:12 AM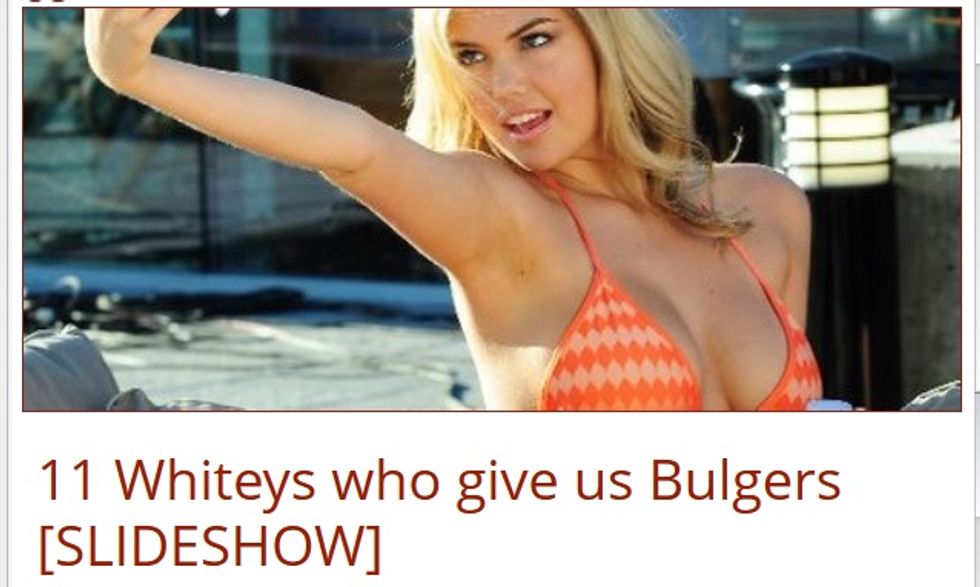 Boston mobster James "Whitey" Bulger wasconvicted yesterday on multiple charges, including participating in 11 murders. The Daily Caller remembered the victims with a set of cheesecake photos and this text:
---
In light of the Whitey Bulger verdict, here are 11 Whiteys who give us Bulgers.

Get it? We really hope you get it.
Yr Wonkette certainly isn't going to begrudge anyone for a 7th-grade pun, except maybe an outfit whose business model depends on a steady flow of moral outrage, and which found evidence of tyrannical hypocrisy in the way Barack Obama chews gum.
[Daily Caller via the tipline]