Broke-Ass Duggars Forsaken By Their Lord, Please Send Money
Featured
August 04, 2015 12:15 PM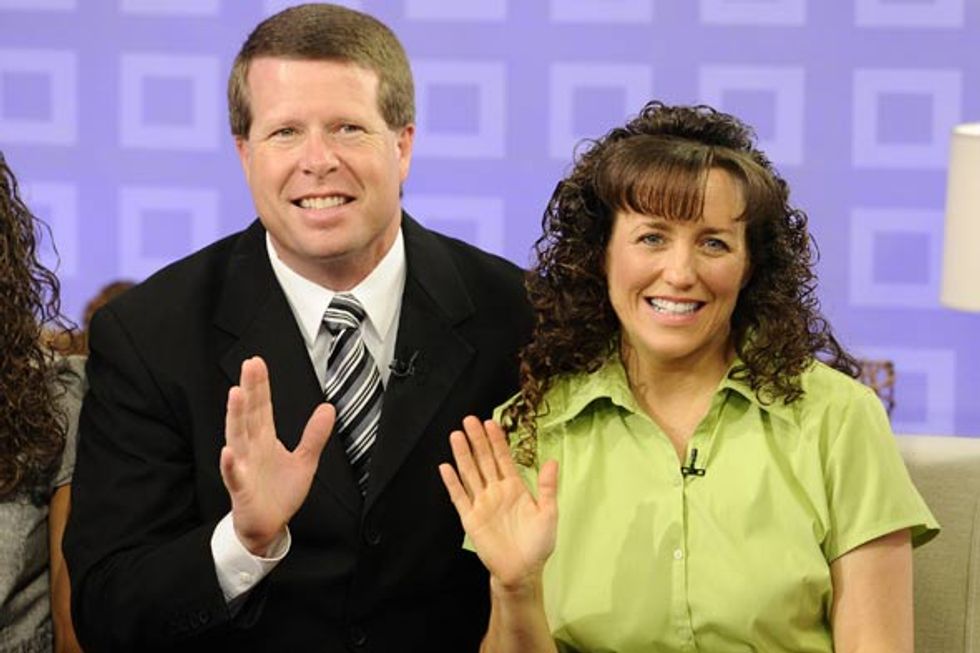 If you're driving through northwest Arkansas and see some sort of fundamentalist Christian lemonade and prostitution stand on the side of the road advertising two side-hugs for $5, that's probably the Duggars. They have fallen on hard times, due to how TLC's advertisers finally decided their already toxic family was toxic in a sexual molestation kind of way. Are they actually poor? We don't know, it really depends on whether they've used the Lord's reality television income responsibly. They're panhandling for cash, though, but do NOT give it to them. They'll only fritter it away on Bibles and hush money, ALLEGEDLY.
---
[contextly_sidebar id="2HmmEQZh0ldjAhWLD9KZ7eyVKFH7MfkT"]
Consider the evidence:
So, is this evidence good enough to prove that the Duggars are poor and might have to go get real educations and jobs and like, such as? No, says IBTimes, they are not poor at all, they still go on airplanes and get paid money to speak, they go to amusement parks, and oh, here is a video of Jim Bob Duggar giving Michelle a "special gift" for their anniversary. (No, it is not his penis.) It's a HUGE ROCK of a ring, with the birthstones of every single Duggar spawn, and it was probably expensive:
We think this serves as proof that you don't need to give them money. Unless Jim Bob had to work the gloryhole at the Flying J for a whole month to pay for it, but even then, that just shows these people know how to pull themselves up by their bootstraps, so fuck them.
[The Daily Beast / Uproxx / IBTimes]
Evan Hurst
Evan Hurst is the managing editor of Wonkette, which means he is the boss of you, unless you are Rebecca, who is boss of him. His dog Lula is judging you right now.
Follow him on Twitter RIGHT HERE.