Brother, Can You Spare 9 Bucks For Some Stock Trader's Chipotle Steak Burrito?
Media/Entertainment
January 24, 2022 08:55 AM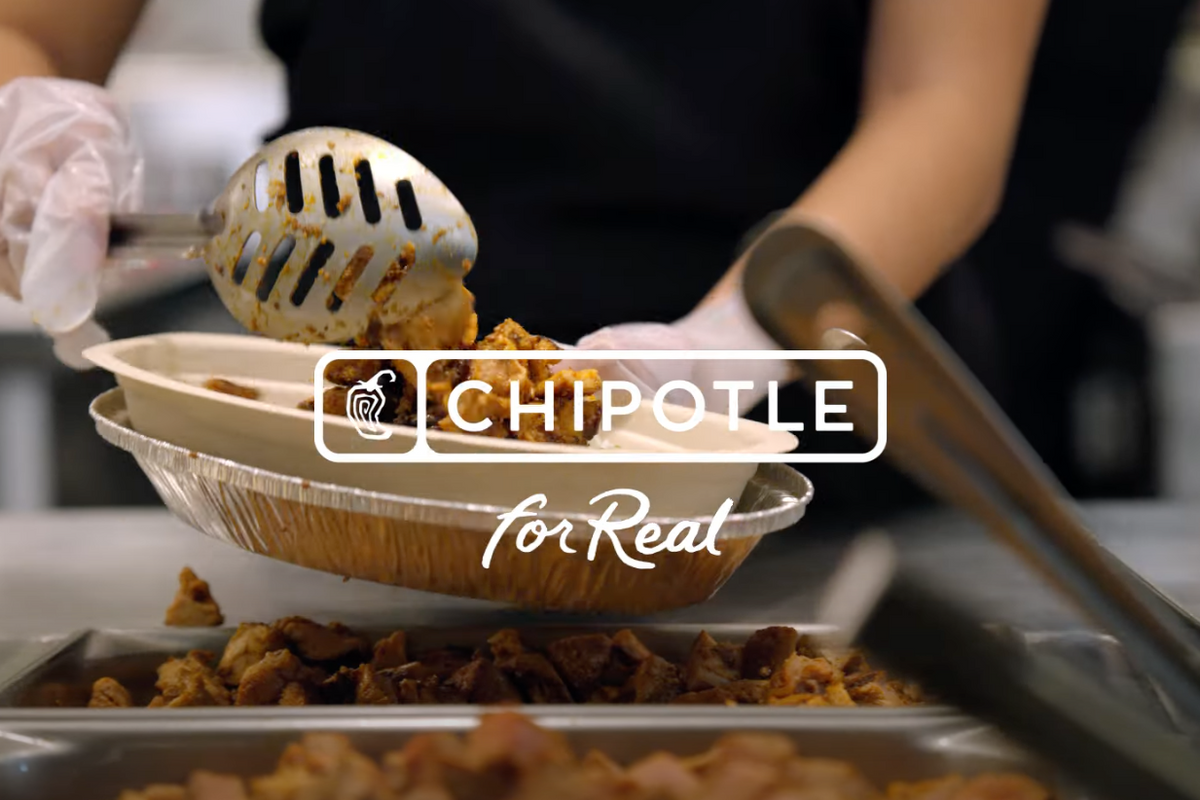 The New York Times ran a story last weekend about one of the true victims of the COVID-19 pandemic — perfectly healthy, well-off Americans who have to pay slightly more for an already overpriced burrito. Grab a tissue as we share the Steinbeckian story of stock trader James Marsh.
On a chilly Tuesday afternoon this month, James Marsh stopped by a Chipotle near his suburban Chicago home to grab something to eat.

It had been a while since Mr. Marsh had been to Chipotle — he estimated he goes five times a year — and he stopped cold when he saw the prices.

"I had been getting my usual, a steak burrito, which had been maybe in the mid-$8 range," said Mr. Marsh, who trades stock options at his home in Hinsdale, Ill. "Now it was more than $9."

He walked out.

"I figured I'd find something at home," he said.
BIDEN INFLATION: GOPers Mad Chipotle Not Screwing Workers And Passing The Savings Onto You The Consumer
This isn't entirely President Joe Biden's fault. Chipotle increased the prices of its menu items around the same time as it raised employee wages. Also, I have to question whether a guy who already paid "in the mid-$8 range" for a burrito would try to fend for himself in that room where he keeps the stove just because it now costs almost a dollar more. It's not easy making your own Chipotle-style burrito.
---
We all want to go "back to normal," but that's gonna cost us, well, at least 70 cents to $1 more for a burrito. It might also cost fast-food employees their health. A study released this month showed that 'fast-food workers are at higher risk of contracting COVID-19 in addition to facing difficult pandemic-era work conditions."

But back to "The Ballad of James Marsh, Stock Trader":
The pandemic has led to price spikes in everything from pizza slices in Manhattan to sides of beef in Colorado. And it has led to more expensive items on the menus at fast-food chains, traditionally establishments where people are used to grabbing a quick bite that doesn't hurt their wallet.
Maybe the Times should've interviewed a single mom who works at Walmart and swings by Chipotle (or more likely Taco Bell) to get dinner for her family. Stock traders do OK for themselves and can likely bear the impact of a more expensive steak burrito.
BIDEN INFLATION:CNN Explains How Joe Biden's Inflation Hurts Typical American Family With Nine Kids
Chipotle executives blamed higher labor costs for the price increases, but Chipotle is expected to report 2021 earnings of about $7.5 billion — a 34 percent jump from 2019. The company's net income has almost doubled from its pre-pandemic levels, and it's repurchased almost $100 million of its stock. Things are going well, so it conceivably could've raised worker salaries without burdening James Marsh. Instead, it seems that greedy workers are set up to take the rap for $9 burritos.
Quick service restaurants in general have weathered the pandemic better than their workers. The Times reports:
When McDonald's reports earnings this month, Wall Street analysts expect that its revenues will have hit a five-year high of more than $23 billion, a $2 billion increase from 2019. Net income is predicted to top $7 billion, up from $6 billion in 2019. Other chains like Cracker Barrel and Darden Restaurants, which owns Olive Garden and Longhorn Steakhouse, have resumed dividend payments or cash buybacks of stock after suspending those activities early in the pandemic to conserve cash.
Meanwhile, workers are calling out sick from COVID-19 in significant numbers during the Omicron wave, but only 59 percent of service workers receive paid sick leave (a benefit Senator Joe Manchin has opposed). They are the ones likely struggling to buy a burrito.
Follow Stephen Robinson on Twitter.
Do your Amazon shopping through this link, because reasons.
Yr Wonkette is 100 percent ad-free and entirely supported by reader donations. That's you! Please click the clickie, if you are able.
Stephen Robinson
Stephen Robinson is a writer and social kibbitzer based in Portland, Oregon. He writes make believe for Cafe Nordo, an immersive theatre space in Seattle. Once, he wrote a novel called "Mahogany Slade," which you should read or at least buy. He's also on the board of the Portland Playhouse theatre. His son describes him as a "play typer guy."