Chris Christie Spent Extra $2.2M To Ensure Sandy Recovery Ads Featured NJ's #1 Tourist Attraction Chris Christie
News
January 13, 2014 12:00 PM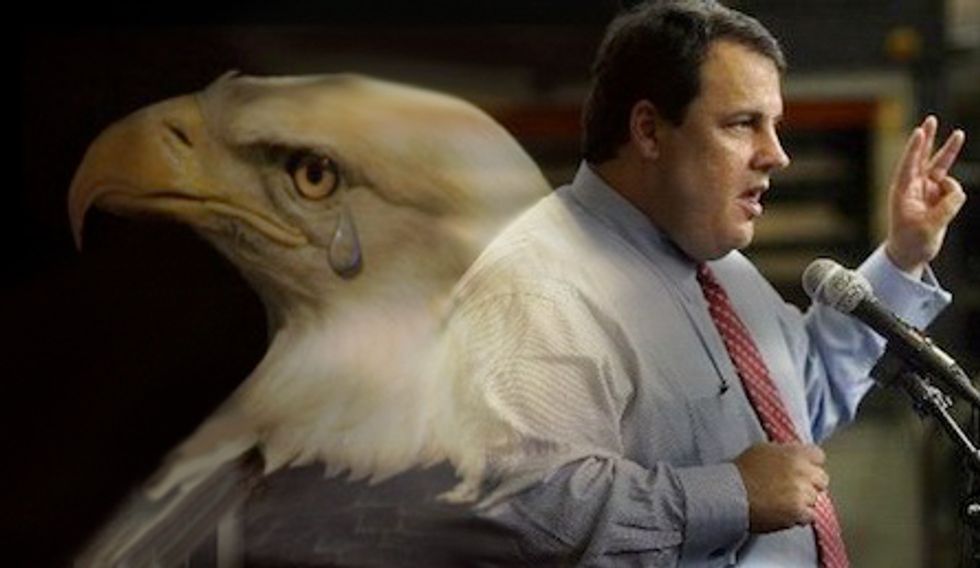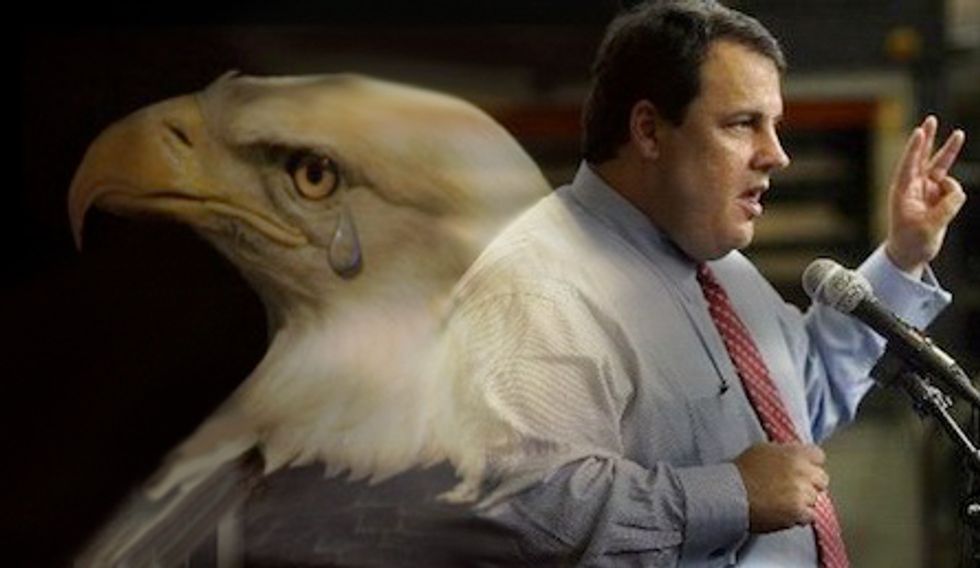 Come one come all! See the incredible Shrinking Governor! Once a monstrous, corpulent troll in appearance as well as demeanor, governor Chris Christie's stature is diminishing by the minute! Who could have known that an appalling surgical procedure intended to control the governor's bacchanalian appetites would also foreshadow the evaporation of his credibility? Come one come all!
"Mommy, what's wrong with that man's face?" asked the boy.
"Shh, he can hear you," replied the boy's mother.
The boy continued: "But it looks so--"
"I know," said his mother, speaking over him. "It's complicated. Sometimes people look ugly for no reason, and it's very sad. They're good people underneath, and you shouldn't judge them. Other times, though... well, other times people cause traffic jams just because they're angry. And sometimes they take $4.7 million in federal storm relief money and spend it on a campaign ad."
"But what if that money is already earmarked for television advertising that touts the recovery? Is that wrong, mommy?"
"It's wrong if federal investigators conclude that you spent $2.2 million more than the next highest bid just because the highest bidder was clever and proposed to make the ad into a hagiography of you and your family."
"What's a hagiography, mommy?"
The boy's mother scowled. "You bitched and bitched until we got you a smartphone, fucking use it."
The boy looked down, ashamed.
"I'm sorry. I honestly don't know myself."
"That's okay. So all the bad stuff this man did made him ugly?"
"Yes. If you look at picture of him when he was young, he wasn't bad looking. But as each decision he made carried him further down the path of evil, his body was corrupted along with his soul. Now, well... just look. And look hard, I paid five bucks to get us in here."
"Wow. Can anyone help him?" asked the boy.
"No, he's doomed."
Concerned that her son was too much in the thrall of this tragic creature, the boy's mother searched for something to divert his attention. "Whoa, look at this!" she said. "A five-legged cow!"
"Wow, mommy! Was that cow also the governor of New Jersey?"
"Yes."
Come one come all! 
Follow Alex on Twitter.
[CNN]