Chris Christie Splits the Baby, Eats It
News
June 04, 2013 01:45 PM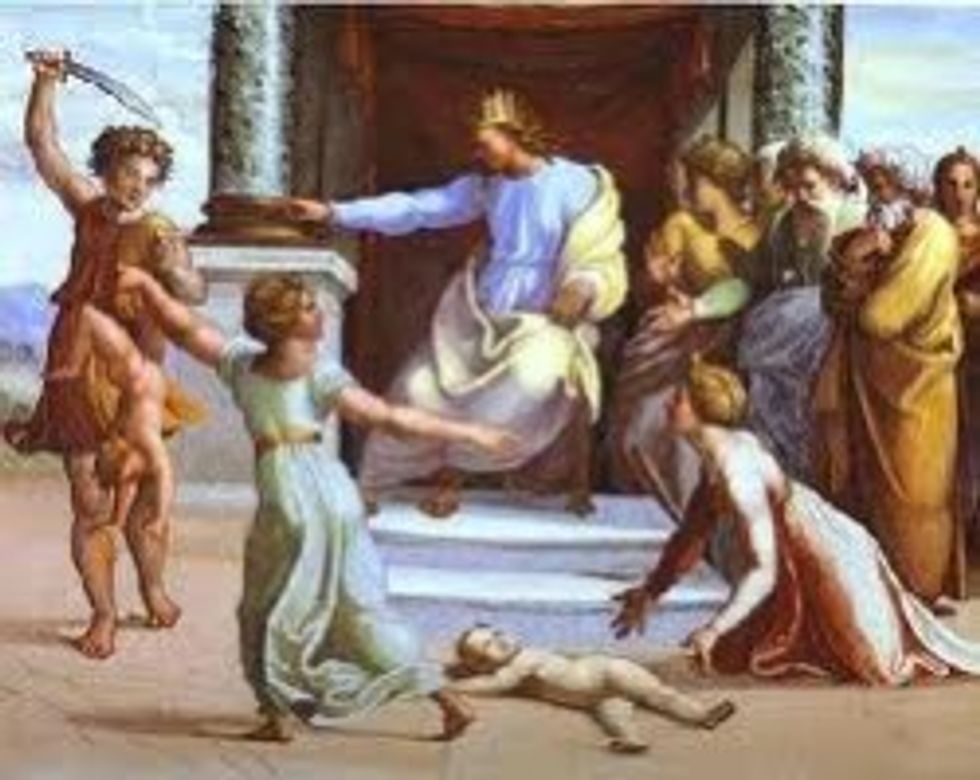 Gov. Christie has returned from the wilderness where he was in communion with The Great Smog God of Turnpike Exit 7-A, and has made his official declaration about how to fill Sen. Lautenberg's recently vacated Senate seat.
---
According to Politico:
New Jersey Gov. Chris Christie today called a special general election for Oct. 16 to fill the seat of late Democratic Sen. Frank Lautenberg. Christie said his decision was dictated by state election law and sources say his office believes it would lose a court fight if he had scheduled the election for November instead. The move all but ensures criticism that he is unnecessarily spending millions of taxpayer dollars to serve his own political needs. The timing means that popular Newark Mayor Cory Booker will not be on the ballot - potentially stoking Democratic turnout - when voters decide whether to give Christie another term in November.

The primary election for the Senate seat will be held on Aug. 13, Christie said.
So there you have it. Gov. Christie went all honey badger on the GOP, just not giving a shit and refusing to appoint someone for the next year and a half. And it will only cost the taxpayers of New Jersey some $24 million or so to have a primary in August and two separate state-wide elections less than 3 weeks apart. Suck it, fiscal conservatives.
On the other hand, he pulled off some handy political self-preservation by not having to share his election day with jazzed up Democrats who will likely turn out for the Senate special election.
At some point, Gov. Christie will appoint someone to hold the seat until the October election. Our monies are on Bruce Springsteen, because he was Born in the USA, who will take the Turnpike to Thunder Road, then hang a left and cruise through the Streets of Philadelphia before taking to the Senate floor to reminisce about Glory Days. Him, or Snooki, for obvious reasons.