Colorado Heating And Air Company Isn't Racist, Just Doesn't Like Serving Blacks, That's All
News
May 01, 2015 12:40 PM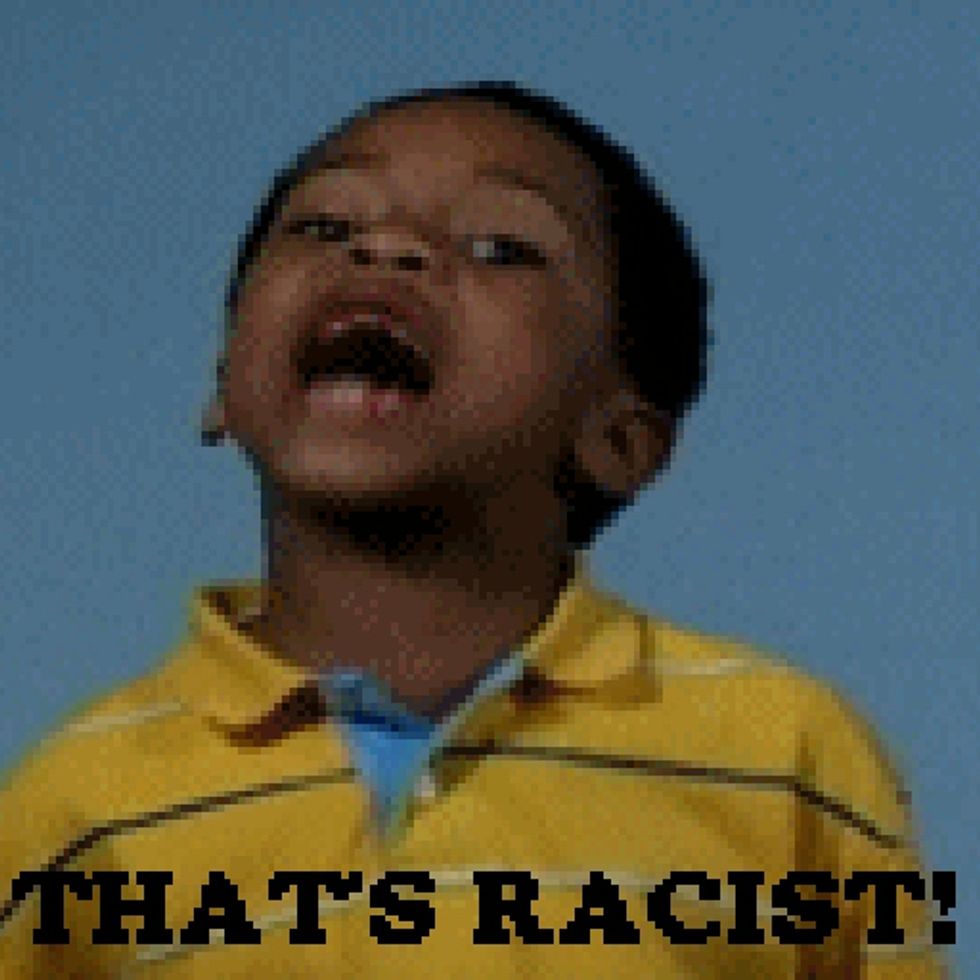 A Denver area heating and cooling company is facing boycotts and general outrage after one of those secret local news investigations found that they really seem to hate black people! The company is called Mile High Heating and Cooling, and if you thought stereotyping and blatant racism were a Southern thing, well shit, we're going to have to disabuse you of that notion. An employee of the company decided to leak a fun little tidbit to the news, about how it was unofficial policy that they don't service a Denver area neighborhood called Montbello, which used to be majority black, but is now mostly Hispanic. They even have handy print-outs telling them which zip codes are okay to cold call, and which ones are not. Surprise, Montbello, which they call "Mount Ghetto," is one that is not!
---
Denver news station Fox31 saw a help wanted ad from the company, looking for people to set up their appointments, so they thought, hey, let's send in one of producers to go get a racist job!
"The sky is the limit on how much money you can make here. It really is …" Andrea, a manager at Mile High Heating and Cooling told our producer.

Andrea said, "You are being hired to set appointments."

Then she started teaching our producer how to make cold calls. She said, "Here's your Tuesday calls." Under the word Tuesday, the paper said, "Montbello 80239 'never call' which prompted our producer to ask why? Andrea replied, "Do you know anything about Montbello? …You don't live there do you? …We call it Mount Ghetto … um colored neighborhood." Andrea went on to explain Mile High Heating and Cooling never cold calls Montbello because she claims the residents don't pay their bills.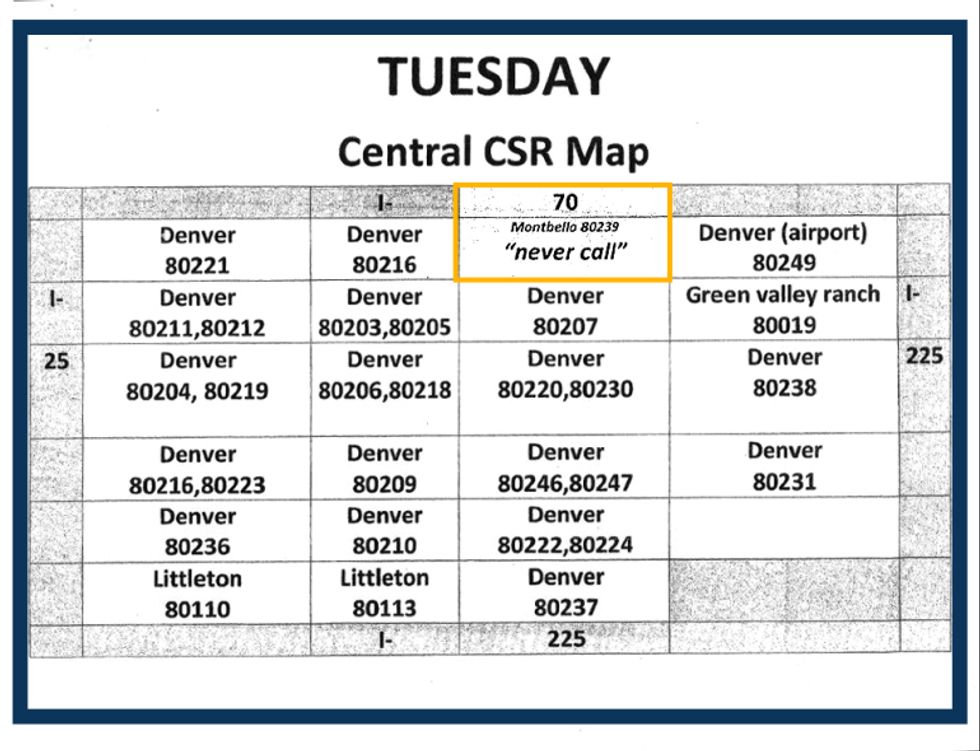 In the video, you can actually hear Andrea's voice, all low and mischievous-like, as if she knows she's not supposed to be saying awful things about The Blacks, but somehow feels comfortable saying awful things to white people she just met. As a Southern, we can indeed confirm that some white-hued people are like this!
The news station actually tested the racist system, by having a black Montbello resident, name of Pam Jiner, try to get an appointment with her own zip code. She did not get booked. But when she said she lived in another neighborhood, amazingly, she was booked right away!
So, of course the owners of the company, the father and son team of Kevin and Kasey Dykman, who are DEFINITELY not in any way responsible for the racism of this one lady, are very sorry this happened, and want to assure everybody that they totally fired her, releasing a statement that they are shocked and appalled by what the news discovered. But, strangely enough, The News says that other former employees are contacting them and saying, "yep, racist, sounds about right." So maybe the Dykmans' statement SHOULD say that they are shocked and appalled that their racist employee was not more careful about showing their company's racism to a new person. That might be more accurate. After all, they DO have a piece of paper that basically says "don't call Mount Ghetto, where the Coloreds are," so unless that one asshole lady made it herself, we're guessing it's kind of the way they operate.
[contextly_sidebar id="sBhzPEPWxBWNh7jhcjoW2r4FeRN8oinV"]
Mile High Heating and Cooling is far from alone. All kinds of companies are known for drawing their "service area" lines in ways that just CONVENIENTLY gerrymander their way around minority neighborhoods, and they mostly get away with it. But Mile High is both racist AND stupid, so ha ha ha, enjoy your notoriety, losers. We're sure you'll get a GoFundMe to fill your coffers with Bigot Bucks by the end of the week, so it'll all be okay.
Evan Hurst
Evan Hurst is the managing editor of Wonkette, which means he is the boss of you, unless you are Rebecca, who is boss of him. His dog Lula is judging you right now.
Follow him on Twitter RIGHT HERE.