Commemorative 9/11 Coins About As Worthless As Normal, Not-9/11 Money
News
February 03, 2011 11:35 AM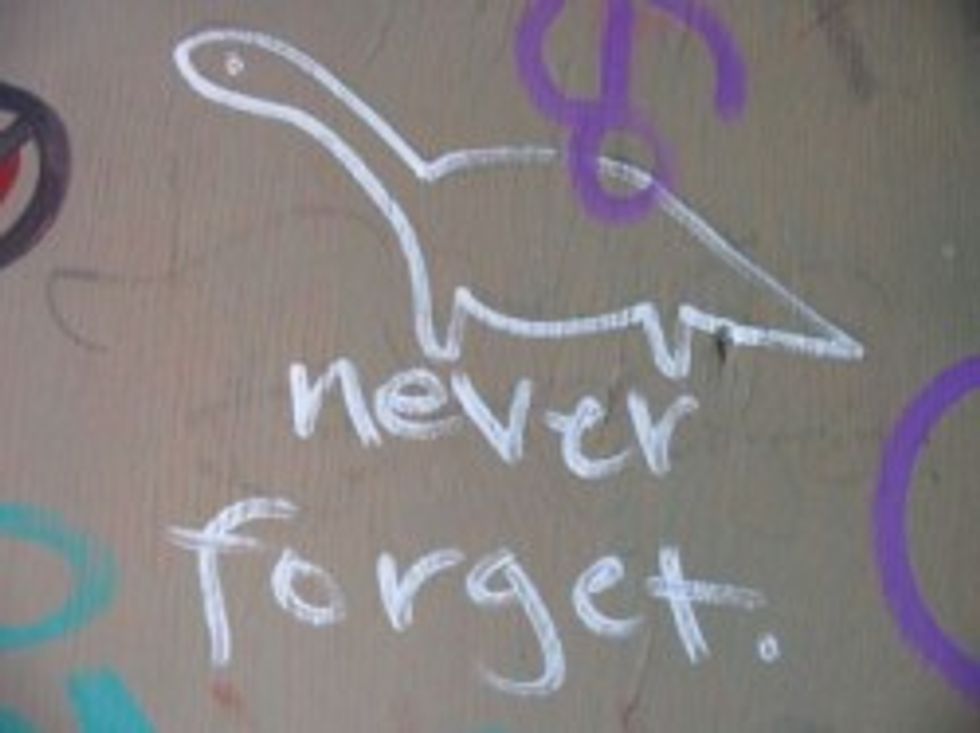 A shrewd investor knows that not all 1-666 Call Later infomercials will make you rich immediately. Aside fromCats4Gold and multifarious Glenn Beck NASCAR bullion, most televised coins and samurai kitchen swords will provide only "modest" returns -- and only if FDR doesn't steal them from you first. So you need to be very careful when purchasing strange 9/11 Tenth Anniversary Commemorative Coins featuring "sculptures of the USS New York and the World Trade Center towers," because contrary to popular belief, the USS New York did not crash into the Twin Towers. Sadly, these $29.95 coins are actually worthless and not even remotely affiliated with the U.S. Mint. (The real 9/11 coin features a cruise missile attacking the Pentagon.) Scams. They're everywhere, never forget!
---
A coin commemorating the 10th anniversary of the Sept. 11, 2001, terror attacks is drawing the ire of consumers and politicians who have learned that the coin may be just a worthless trinket that has no affiliation with the U.S. government and does not benefit the 9/11 Memorial.

Katie Smith and John Shughart of Carlisle, Pa., thought they were buying a priceless piece of history. Now, the coin they bought may have not even a cent of value.

"I think it's a complete rip-off," says Smith. "It's a scam."

...

Kevin Shary of Gold Mine Appraisals in Mechanicsburg, Pa., says based on the medallion's precious metal content, it's worth roughly 25 cents. "There is maybe an ounce of silver and copper there, that's maybe what? A quarter?" says Shary, "It might be worth a quarter."
Yes, it's very disheartening to see people/multinational megadeath corporations profiting handsomely from phony 9/11 jingoism. Who knew it would come to this? And how much longer before Fred Thompson starts advertising U.S. gun death medallions or special edition U.S. diabetes coins, on Twitter? After all, these are the real 9-11s that every patriot is eager to commemorate for three low payments of $29.99 plus free shipping. Operators are standing by! [Fox News]