Confederate Memorial Is Lone Alabama State Park To Avoid Funding Cuts
News
July 20, 2011 01:45 PM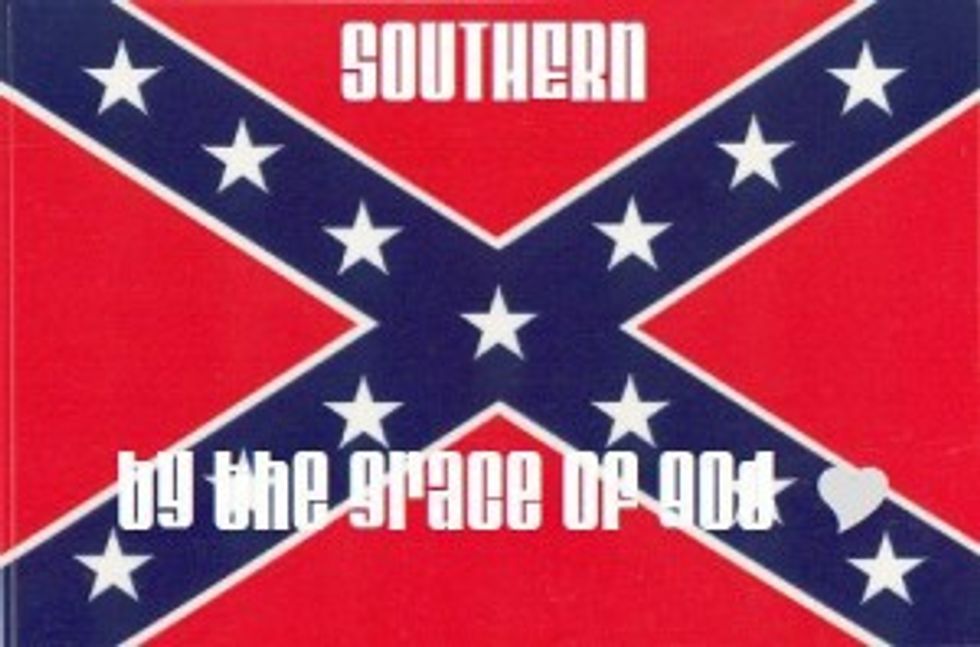 It is hard times, hard choices in Alabama, where legislators have been forced like in many other states to slash funding for their state parks and historical monuments because of priorities, etc. "But who will think of the trees and the history?" Eh, no one, next question. "But who will think of the racists?" OH HEY, that is a better question. Good point, Alabamawill keep exactly one state park in pristine condition, the one that is dedicated to remembering America's original 9/11, the loss of the Confederacy. That's worth a property tax, isn't it?
---
An old Confederate veterans' pension tax on today's property owners, whether or not those folks are nostalgic about slavery, continues to funnel a solid half million in funds annually to keeping some Confederate flags flying over recently cut grass.
From the AP:
The tax once brought in millions for Confederate pensions, but lawmakers sliced up the levy and sent money elsewhere as the men and their wives died. No one has seriously challenged the continued use of the money for a memorial to the "Lost Cause," in part because few realize it exists; one long-serving black legislator who thought the tax had been done away with said he wants to eliminate state funding for the park.
These days, 150 years after the Civil War started, officials say the old tax typically brings in more than $400,000 annually for the park, where Confederate flags flapped on a recent steamy afternoon. That's not much compared to Alabama's total operating budget of $1.8 billion, but it's sufficient to give the park plenty of money to operate and even enough for investments, all at a time when other historic sites are struggling just to keep the grass cut for lack of state funding.
The Confederate Memorial Park is just keeping all those Confederate flag manufacturers in business in this tough economy, what was that Helen Keller home over there even doing?  [AP]