Florida Court Rules School Reopening Utterly F*cking Insane
coronavirus
August 27, 2020 09:00 AM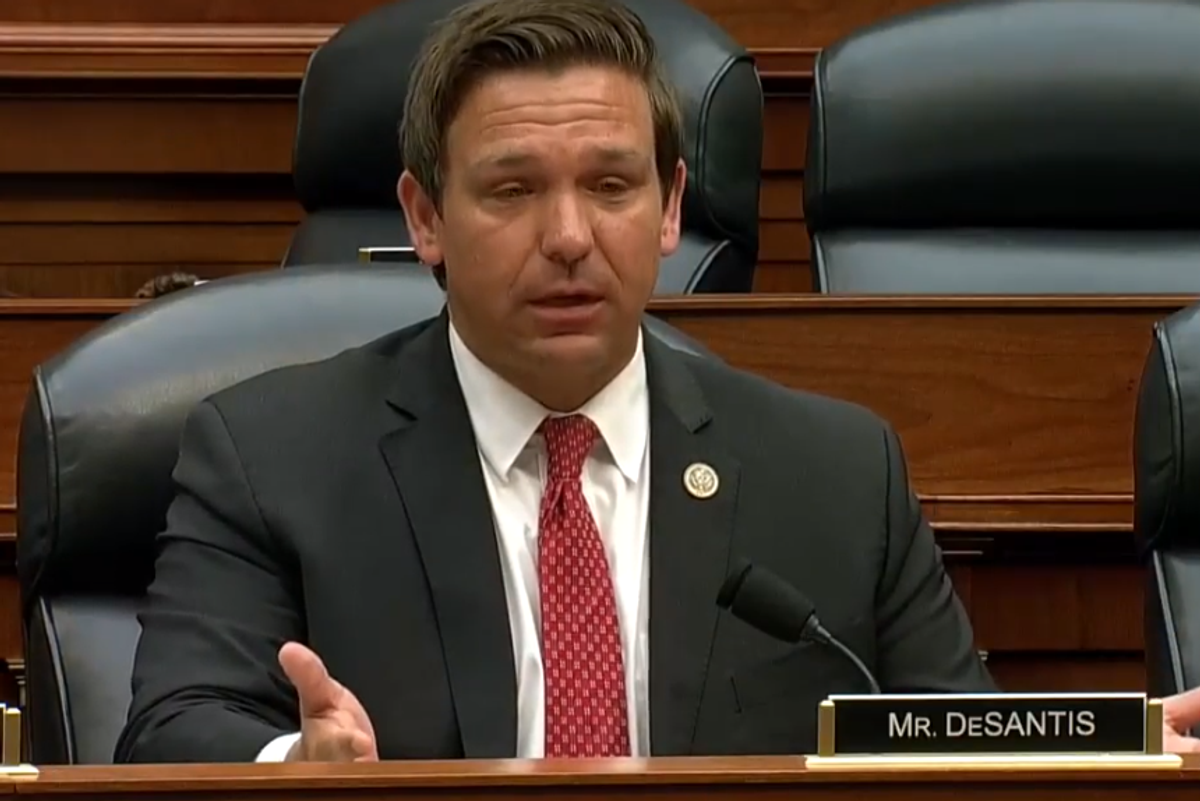 A Florida judge has told ultimate frat bro and Florida Governor Ron DeSantis to stop trying to kill everyone.
Earlier this week, Leon County Circuit Court Judge Charles Dodson temporarily put a stop to DeSantis and Florida Education Commissioner Richard Corcoran's plan to force all of the state's public schools to fully reopen as if we weren't in the midst of a pandemic that has already killed more than 179,000 Americans and more than 10,000 Floridians. Judge Dodson ripped apart the state's school reopening mandate, entering a temporary restraining order in Florida Education Association v. DeSantis. Unamused with the state's fuckery, Judge Dodson found the reopening order was so utterly fucking insane as to be "arbitrary and capricious," in violation of the Florida Constitution.
Unfortunately, this year nothing good can happen without at least one terrible thing happening ... so whether DeSantis and Corcoran will actually be stopped from enforcing their death mandate remains unclear. The state quickly appealed, putting an immediate hold on the order. So for now, we're still waiting to see just how many of the state's students, teachers, and families will have to be exposed to COVID-19 before something is done.
Without further court intervention, all of Florida's public schools will have to open by next Monday, on August 31.
Fucking 2020.
---
So here's the deal

Last month, Commissioner Corcoran issued an emergency order that required all schools to "open brick and mortar schools at least five days per week for all students[.]" In turn, the largest teachers union in the state and a group of concerned parents and teachers filed lawsuits to try to stop the state from killing a bunch of people.
The Florida Constitution requires the state to have an "efficient, safe, secure, and high quality system of free public schools[.]" The main issue in this case is whether the state's plan is actually "safe."

By conditioning school funding on compliance with the Education Department's directives, the order mandates that all public schools fully reopen by next Monday. According to the FEA, which represents more than 150,000 educators, reopening for instruction five days a week, without regard for local circumstances, would be "arbitrary, dangerous, and unconstitutional actions in the midst of the pandemic" and "create an imminent threat to the public health, safety and welfare."
Judge Dodson agreed, noting in his opinion that

our Florida Constitution requires the State to ensure our schools operate safely. Defendants, however, through the Order and its application, have essentially ignored the requirement of school safety by requiring the statewide opening of brick-and-mortar schools to receive already allocated funding.
At a
two-day hearing
last week, teachers, doctors, medical experts, and parents testified for the plaintiffs. James Lis, who has been teaching in Florida's public schools for more than two decades,
testified
that a requirement to teach in the classroom by the end of August would force him to retire.
*If there is no change, I'm going to have to explain class by class I can't return," Lis said through tears during an emergency injunction hearing on Wednesday. "No, I'm not going. I have chosen my kids, my students over so many difficult things, but I can't put my family at risk."
Lis is not alone. Teachers in different school districts around the state testified that their schools were entirely unprepared to maintain CDC guidelines. Some schools had already run out of masks — two weeks before schools were required to open. Others hadn't provided teachers with hand sanitizer or sanitizing wipes. At least two teachers testified that they would be solely responsible for attempting to clean their rooms in between periods.
Doctors, too, were unimpressed with the state's mandates. At the hearing, at least two doctors told the court just how dangerous Corcoran's order was.

Dr. Annette Nielsen, a pediatric doctor who is on a medical advisory committee for the Orange County school system, ripped apart the manual detailing the state's reopening plan during her testimony.

"In my opinion, there was a lack of direction, lack of certainty, lack of definition and lack of guidance," she said. "These are schools, not hospitals."
And

Dr. Thomas Burke, an associate professor at Harvard Medical School and director of the Global Health Innovations Lab at Massachusetts General Hospital, said placing children in schools before the positivity rate gets below 5% would cause an "explosion" of cases.

"Over 5% the risk for rapid surge of disease that will harm the population and overrun the health system is magnified immensely," he told the court.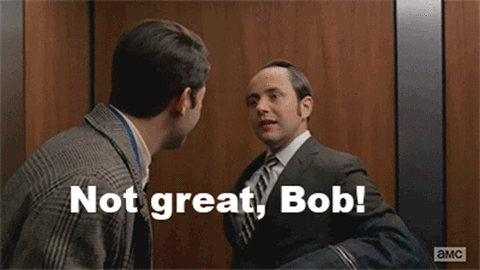 The court took note of this testimony, finding that the plaintiffs had "presented convincing evidence that State health officials were instructed not to provide an opinion on the reopening of schools."

Local school boards asked State health officials for their opinions as to whether it was safe to open their schools. They would not give any opinion. Video evidence of school board meetings indicated several school boards' frustration with the lack of help in that regard. Local school boards wanted to know - is it safe to open our schools in our county? Defendants reduced the constitutional guarantee of a safe education to an empty promise, in violation of the Florida Constitution.
And let's not forget just how bad the coronavirus has gotten in Florida, largely because of King Florida Man Ron DeSantis's "let them eat hydroxychloroquine" approach to the pandemic.
Fucking yikes

Yeah, it's bad. Thankfully, DeSantis and Corcoran's attempts to gaslight LITERALLY EVERYONE were not successful — at least this time.
Judge Dodson found that the state had basically ignored the state constitution's requirement that public schools be safe, writing that

Defendants arbitrarily prioritized reopening schools statewide in August over safety and the advice of health experts; and all school districts complied in order to avoid a drastic loss of State funding.

The Order is unconstitutional to the extent it arbitrarily disregards safety, denies local school boards decision-making with respect to reopening brick and mortar schools, and conditions funding on an approved reopening plan with a start date in August. The Order will, however, pass constitutional muster if its unconstitutional portions are severed. And it would still require local school districts to provide a high-quality education, under the circumstances — the circumstances being this horrible pandemic.
Teachers gonna teach and shitheads gonna shithead

After the order came out, teachers reminded people that they want to teach — they just need to be able to do their jobs safely.

"I have said this from the onset, we want to teach, nothing replaces the magic that happens between a teacher and a student," said FEA president Frederick Ingram. "We know what our jobs are. We simply do not want to risk the lives of our kids, we don't risk our own lives and by extension, our families at home."
That sentiment was also reflected in Judge Dodson's order. In the opinion, he noted
The evidence was clear that teachers want to be back in school. Our teachers are the foundation of our educational system. They chose to teach because they have a passion for teaching our children. They want to be in the classroom interacting with their students. But the evidence was clear that there are teachers falling hard through the cracks because of this Order. The evidence demonstrated that some teachers are being told they must go back into classrooms under extremely unsafe conditions. There is not room in many classrooms for social distancing. There is not room to put desks 4 feet apart, much less 6 feet apart as is recommended. Students entering and leaving classrooms are inherently close together. Despite school rules, some might be wearing masks and some not. Teachers have not been provided adequate personal protection equipment. They are asked to sanitize their classrooms in five minutes between classes.
Ignoring the fact that Judge Dodson had just handed him his own ass, Corcoran tweeted out a statement calling the lawsuit "frivolous [and] reckless." Amazingly, Corocan also, without irony, claimed that the teachers and parents were the ones with a "complete disregard for everybody's, especially children's, health and welfare."
Parents should choose! This lawsuit is frivolous and a complete disregard for everybody's, especially children's, h… https://t.co/OUzRr8uvxs

— Richard Corcoran (@Richard Corcoran) 1595272262.0
So that's a thing that happened.

So what now?

Don't hold your breath — at least for now, the mandate for Florida schools to fully reopen by Aug. 31 remains in effect. The state immediately appealed the decision — under Florida law, an appeal temporarily stays the trial court's order. So now, the FEA will have to try to convince the appellate court to overturn the automatic stay.
The case will probably end up in front of the Florida Supreme Court before all is said and done. The court took a turn to the right earlier this year, after DeSantis replaced three liberal justices with sycophants conservatives. So that's also ... not great.

That said, maybe the justices will be able to see the irony in holding remote hearings on whether to force all of the state's public school teachers to risk their lives by attending every class in person.
Maybe.
At least Judge Dodson did.

Interestingly, this hearing was done remotely, via Zoom technology. That is because it has been decided it is unsafe to hold in person trials in the Leon County courthouse during this highly dangerous pandemic. That was a local decision based on local conditions. Because of COVID-19, jurors and witnesses are not allowed to come into our courtrooms, almost all of which are larger than classrooms in our schools. Additionally, Defendants' medical expert is a distinguished research doctor who teaches at Stanford University. Although he testified it is safe enough to reopen our schools, he also admitted Stanford University will not be holding in-person classes in the fall. Classes there will be taught remotely because of the pandemic.
Here's the opinion:
Follow Jamie on Twitter here!

Jamie Lynn Crofts
Jamie Lynn Crofts is sick of your bullshit. When she's not wrangling cats, she's probably writing about nerdy legal stuff, rocking out at karaoke, or tweeting about god knows what. Jamie would kindly like to remind everyone that it's perfectly legal to tell Bob Murray to eat shit.