COVID-19 Surge Says 'Not So Fast!' To New Jersey's Reopening Plans
coronavirus
March 22, 2021 03:08 PM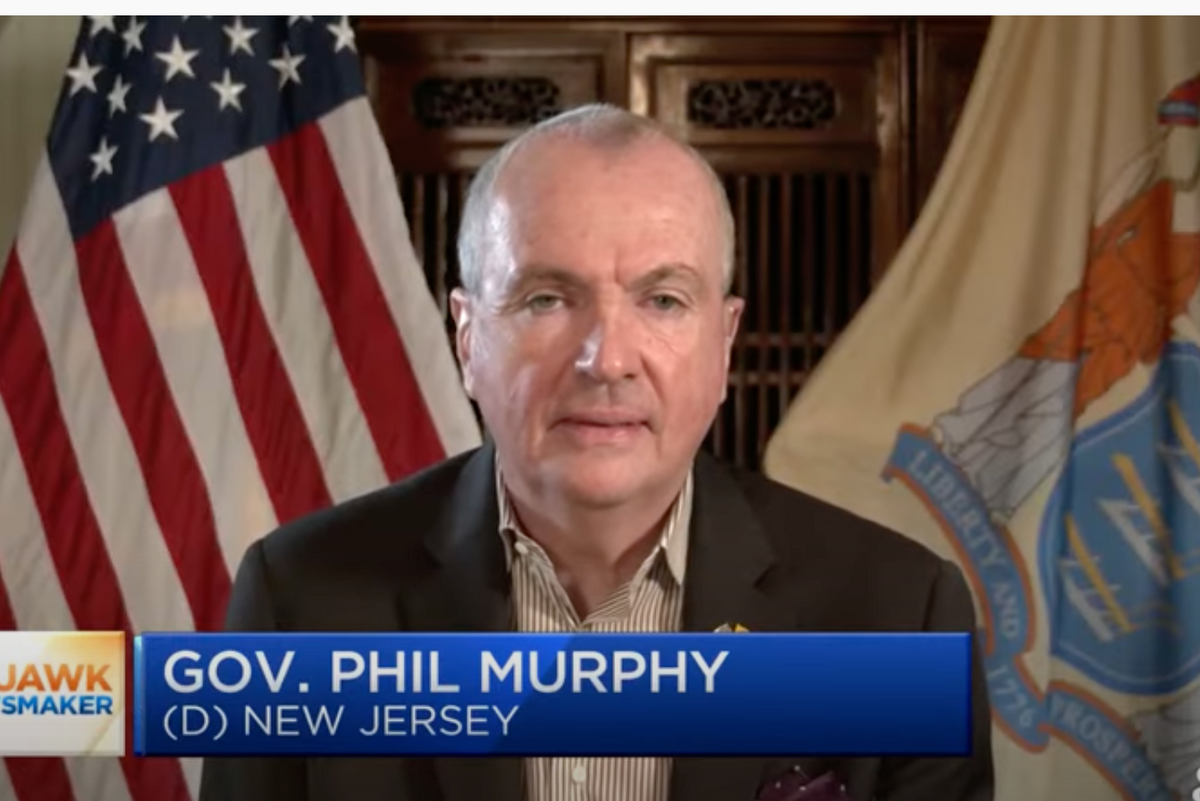 New Jersey is experiencing a mess of new COVID-19 cases. The state's seven-day daily average as of Sunday was 3,980, and it leads the nation in new cases per capita over the past week, according to data from the Centers for Disease Control and Prevention.
After cases starting falling after the predictable holiday surge, Democratic Governor Phil Murphy started relaxing COVID-19 restrictions. By the end of February, indoor sports and entertainment venues large enough to hold 5,000 or more people were set to open with limited capacity, and just last week Murphy raised the capacity limits for restaurants, bars, and gyms from 35 to 50 percent.
Now he's quickly hit pause on the state's reopening plans.
---
"My guess is, we won't be opening up further capacity for some time now because of ... the caseload," Murphy said, adding that he thinks things should improve as the weather gets warmer and more people in the state get vaccinated.
It's true that vaccinations could finally end this nightmare, but CDC Director Dr. Rochelle Walensky urged further vigilance during a White House press briefing Monday.
"We are at a critical point in this pandemic," Walensky said. "I'm worried that if we don't take the right actions now we will have another avoidable surge just as we are seeing in Europe right now."
Several European countries are imposing new lockdown restrictions as COVID-19 cases start to soar again. While schools are still open in France, nonessential businesses have all closed again, except for hair salons because the French know what's truly important. Poland has entered a three-week lockdown after cases increased 44 percent from the previous week. These spikes are linked to the UK COVID-19 variant (B.1.1.7), the same one that's spreading in Florida and idiot tourists are taking home as Spring Break souvenirs. The CDC reports that officials have identified 160 cases of the more contagious and possibly more lethal variant in New Jersey.
"We're watching these variants very closely, the case numbers are clearly up," Murphy said. "We clearly have these variants in our state, as we are seeing in New York City, a little bit reminiscent of what happened last spring."
While it makes some sense that Murphy is optimistic about warmer weather, it's important to note that New Jersey's stay-at-home order was in effect through June 9, and the restrictions on indoor and outdoor gatherings were much tighter than now.
New Jersey went into full lockdown on March 23, 2020. The seven-day average of new cases was 381. There was much we still didn't know about COVID-19, but if we've learned anything since, it's that cases surge whenever we collectively let down our guard. Murphy himself warned against "pandemic fatigue" in November.
Dr. Anthony Fauci noted Friday that the US is "plateauing at around 53,000 cases per day," and 30 percent of these cases are from the UK variant.
"The concern is that throughout the country there are a number of states, cities, regions that are pulling back on some of the mitigation methods that we've been talking about: the withdrawal of mask mandates, the pulling back to essentially non-public health measures being implemented."

Fauci made these remarks after his mind-boggling exchange last week with GOP senator and mall doctor (allegedly!) Rand Paul, who'd absurdly claimed there was a zero percent chance a vaccinated person could catch COVID-19, so why was Emperor Fauci saying we should still wear masks even after our vaccinations? First place, no vaccine is 100 percent effective, and vaccinated people can still potentially spread the virus. Vaccines might lower the possibility of asymptomatic spread, but we don't know that yet. Can we just wear our damn masks for a little while longer if it means our kids can leave the damn house, we mean go back to school?
Murphy had floated the idea of a "vaccine passport" last week, and the backlash was severe.
"Don't get rid of the card, that's likely to be something valuable," Murphy said, adding that proof of immunization might be necessary to attend sporting events or board a plane. "Laminate it and put it in your wallet."
There are obvious concerns with creating a second-class status for people who haven't been vaccinated, as well as privacy issues around having to publicly broadcast this information. Florida GOP Governor Ron DeSantis dismissed the idea but, predictably, his reasons were all garbage:
"I think you just got to make decisions. If you want to go to an event, go to an event. If you don't, don't. But to be requiring people to provide all this proof, that's not how you get society back to normal."

Yeah, people should just continue doing whatever they want, whenever they want, with no regard for how this might impact others. That's the Republican way.
We know it's tough right now, New Jersey, but try to hold on a little while longer. It's the best for everyone.
Follow Stephen Robinson on Twitter.
Looking for someone to give that cash to? Why not us?
Stephen Robinson
Stephen Robinson is a writer and social kibbitzer based in Portland, Oregon. He writes make believe for Cafe Nordo, an immersive theatre space in Seattle. Once, he wrote a novel called "Mahogany Slade," which you should read or at least buy. He's also on the board of the Portland Playhouse theatre. His son describes him as a "play typer guy."