Crazy Domino's Pizza Catholic Founder Guy Has Super Interesting Ideas About Slut Pills
News
November 13, 2014 04:12 PM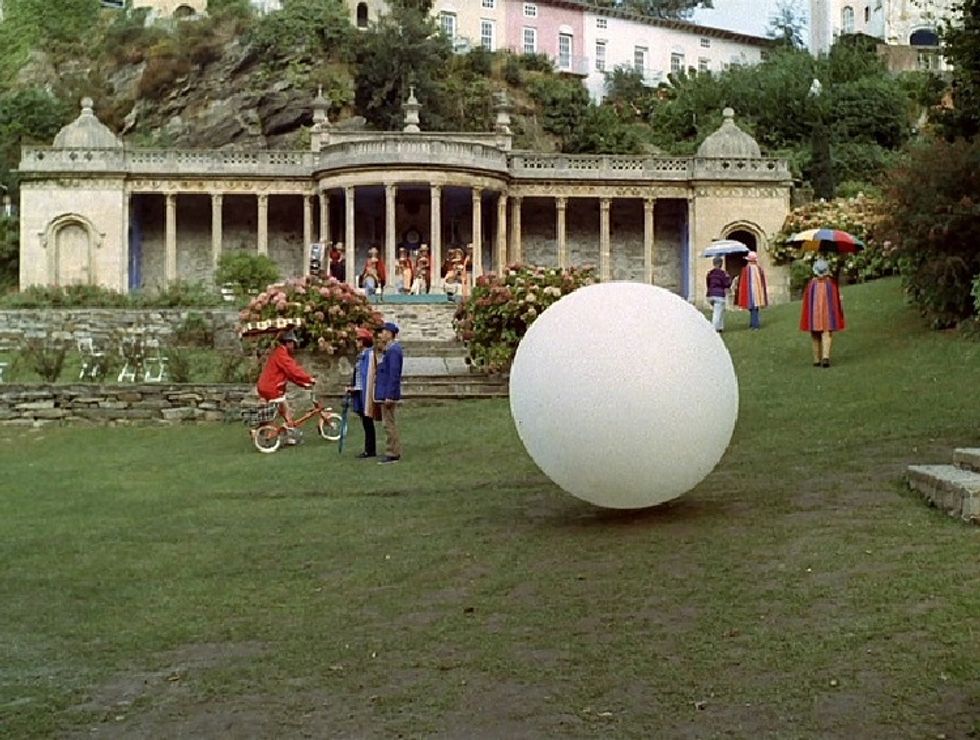 How's this for a description of heaven on Earth? Take a look at Ave Maria, Florida, a privately owned town -- built to go along with private college Ave Maria University -- where, as the website says, everything is nigh-perfect to raise a family:
---
A town where children ride their bikes to school. Walk to the candy store and scoot their way to the ice cream shop. Where neighbors are friends and life is good. Where everyone enjoys life as it was meant to be lived. Ave Maria represents that perfect blend of everything anyone could want in a single-family home community: far from the maddening crowd, yet close to everything.
Oh, and it's also a town run in strict accordance with the version of conservative Catholicism envisioned by town founder Tom Monaghan, who, according to the Wall Street Journal, has a vision for some aspects of Ave Maria Town that help make it so wonderful, even if you won't find them mentioned on the website. In a 2004 speech, Monaghan, the multi-millionaire founder of Domino's Pizza, outlined his version of paradise:
"We'll own all commercial real estate," Mr. Monaghan declared, describing his vision. "That means we will be able to control what goes on there. You won't be able to buy a Playboy or Hustler magazine in Ave Maria Town. We're going to control the cable television that comes in the area. There is not going to be any pornographic television in Ave Maria Town. If you go to the drug store and you want to buy the pill or the condoms or contraception, you won't be able to get that in Ave Maria Town."
It was unclear whether apostates will be expelled from their homes or quietly wished into the cornfield.
Now a bunch of troublemakers -- outside agitators, you know -- are making a fuss about that contraception ban, not because anyone in Ave Maria is complaining (at least not publicly), but because they are busybodies who think that "rights" apply to all U.S. citizens, even in places where the town's owner and presumably most of the residents are against 'em. The godless heathens at Americans United for Separation of Church and State are grumping that Ave Maria residents should have access to contraception and other abominations.
Not that the residents could vote to allow such unholy things even if they did want them, because under the Florida law that created the town, Monaghan co-owns Ave Maria Town with developers Barron Collier Cos., and the people living there do not get to have a city government or elections. If they don't like it, they can move. Hey, there's no democracy in the Bible either, and if it was good enough for Jesus, it should be good enough for Florida.
Truthout reports that the no-contraception rules became the chief sticking point in Ave Maria's refusal to allow Naples Community Hospital to open a medical office in the town, according to Florida ACLU executive director:
"There were a lot of big questions," Simon continues. Among them: whether medical care would be dictated by religious rules, for example, what if someone with a Do Not Resuscitate order had an accident of some kind? Would the hospital respect the order? What advice would a rape victim get? What kind of referrals? Would she have access to information about abortion or emergency contraceptives if she wanted them?

"We want to respect people's choices," Simon adds, "but when government gives authority to religious groups to govern in accordance with religious rules, it goes too far and violates the Constitution."

In the end, Naples Community Hospital did not open a satellite in Ave Maria. The reason? The health center's refusal to restrict the availability of birth control, abortion and abortion referrals.
Hurrah! Take that, you lousy secularists! And remember, Ave Maria residents, there are still real cities with real healthcare nearby. As of yet, Monaghan hasn't set up any checkpoints, even! It's a Good Life in Ave Maria, and whatever Mr. Monaghan wants is a very good idea.
[Americans United / WSJ / Truthout / via RawStory]