Daddy, Dan Sullivan Wants An Alaska Senate Seat NOW!
News
September 24, 2014 01:41 PM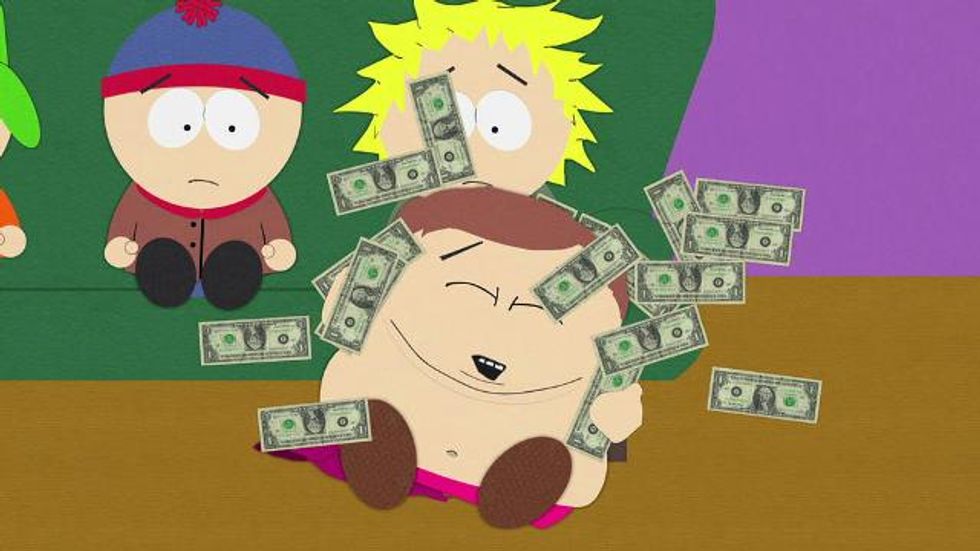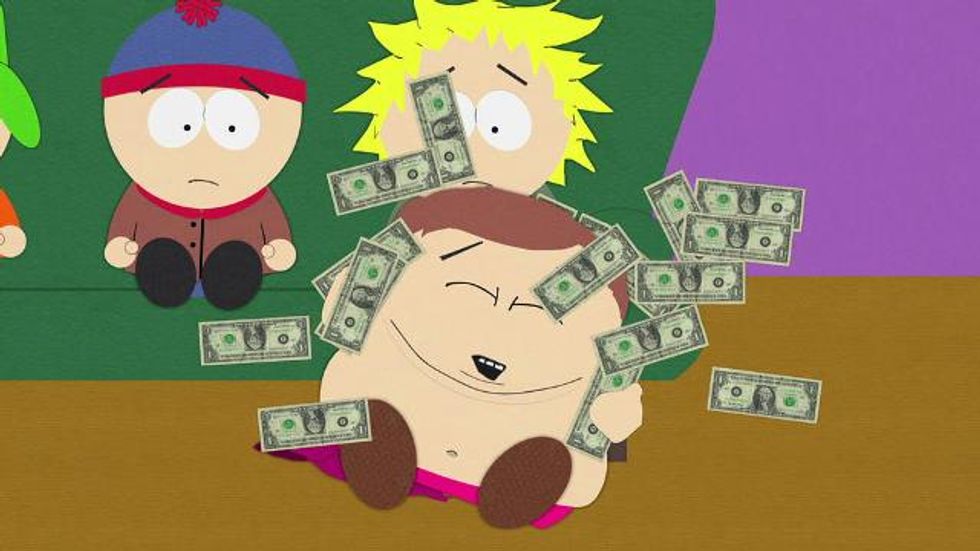 How much do Sandra and Thomas Sullivan love their son Dan? They love him at least $550,000, according to financial disclosures by two super PACs that are helping Dan beat Democrat Mark Begich in the race for Alaska's Senate seat.
---
This vast sum of love would likely have escaped our notice if not for the Center for Public Integrity. Raking through FEC reports filed by Karl Rove's American Crossroads super PAC, the Center found something amiss: donations attributed to the wealth management firm Glenmede Trust Company that Glenmede Trust Company says they never made. Weird! Also weird: the address listed on Glenmede's receipt isn't Glenmede's address. It's the address of Daddy Sullivan's palatial Florida condo, seen here looming ominously in Google Street View.
Naturally, neither American Crossroads nor the Sullivan family business RPM, Inc. was interested in chatting much with the Center for Public Integrity about this, though American Crossroads did generously acknowledge that the report had been corrected.
And to be sure, there's nothing illegal about a candidate's parents donating disgusting sums of money to help their Washington outsider and former Bush administration national security adviser son become Alaska's next senator. Nor do we have to assume a nefarious purpose for the reporting error. Maybe Ma and Pa Sullivan's check was drawn from funds they may (or may not!) have invested with Glenmede, causing an American Crossroads data entry mule some confusion. On the other hand, sure, it could have been an attempt at a low-level deception by the parents, but they put their real Christian names on the $200,000 they gave Alaska's Energy / America's Values, another super PAC connected with their son, in July [pdf]. Might be they didn't want the Sullivan name attached to Karl Rove's bullshit factory, because practically nobody likes Karl Rove? Your guess is as good as ours.
But let's not let the particulars distract us from the beautiful heart of this story: the stacks upon stacks of crisp, green love that Bush insider Washington outsider Dan Sullivan's nice parents have lavished on him through at least two super PACs that are not legally allowed to coordinate with Dan Sullivan's campaign for Senate. That kind of love is contagious, and look who's caught the bug: Washington outsider Condoleezza Rice! Here she is endorsing Dan Sullivan in an American Crossroads TV ad that Dan Sullivan's parents didn't directly pay for:
What? Dan Sullivan is being attacked "because he wanted his family by his side"? Monsters!
Follow Alex on Twitter, for freedom!
[Center for Public Integrity / Google Street View of the Sullivan family's tropical fortress / fec.gov]