David Vitter Disciple Cons Babysitters Into Changing His Diapers
News
December 17, 2010 11:14 AM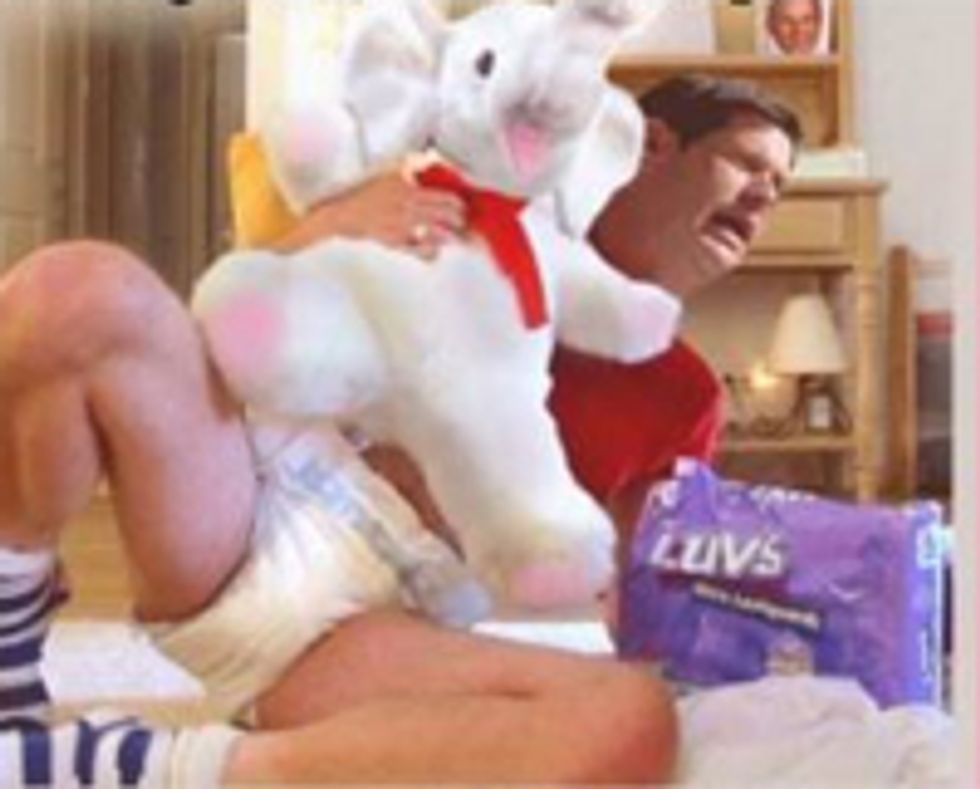 An Oklahoma City man did a perfect imitation of Republican Senator David Vitter by pretending to be autistic and hiring babysitters to change his poopy diapers while he "became sexually aroused." Apparently you just put an ad on the Oklahoma version of Craigslist and say your "autistic son" needs a babysitter and then you just show up at their house in a diaper and the Oklahoma ladies are all, "Well okay, money's money ...."
---
The Oklahoman reports:
An Oklahoma City man seeking sexual stimulation acted severely autistic and wore diapers to con baby sitters into caring for him, police reported. He told police he did it "for a sexual purpose," court records show.

Mark Anthony Richardson Jr., 21, twice this year fooled baby sitters into watching him at their homes in Oklahoma City, police reported. The baby sitters told police he would get sexually aroused when they cleaned him while changing his diapers, police said.
The weirdo was charged with "felony count of sexual battery and seven misdemeanor counts of outraging public decency." His bail was probably posted by RNC chairman Michael Steele and he is now a front runner for the Republican presidential nomination, Vitter probably said. [Oklahoman]